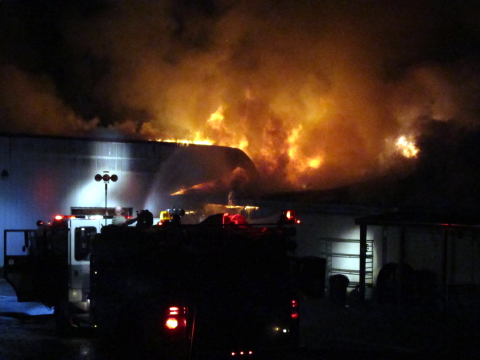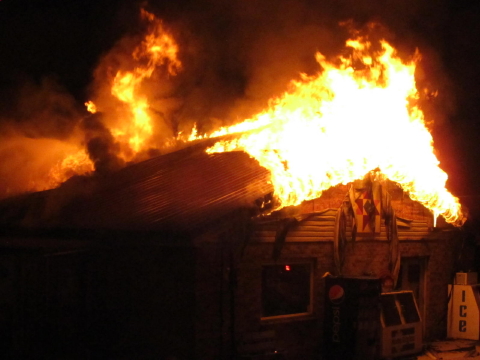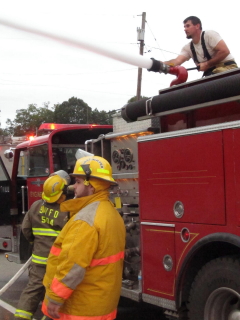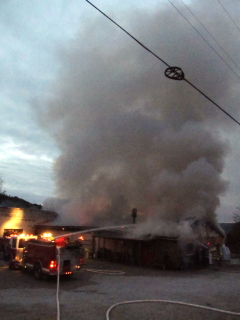 Fire destroyed a well-known Pleasant Hill convenience store and eatery early Friday morning.
Calhoun 911 received a call about a fire in the attic of Momma T's at 6:10 a.m., the business is located about three miles north of Grantsville on State Rt. 16.
Flames were sweeping through the attic of the large building when the Grantsville VFD arrived. The main building was a total loss, but a rear storage building was partially saved.
Fire Chief Craig Gherke told WCHS-TV that the owners of the business were just opening the store when they heard a crackling sound in the attic. Gherke said that the cause of the fire is under investigation. He said the owners estimated the loss at $500,000.
Firemen from Grantsville, the Smithville and Arnoldsburg VFDs often had a half dozen streams of water on the fire, and used high pressure water guns on the blaze.
Within an hour the roof of the main building collapsed, a victim to the roaring fire.
The business was owned by Ed Tingler.
There were no injuries, with Minnie Hamilton EMS at the scene.
Firemen returned for a rekindle about 1 p.m. and later Friday night at 10:45 pm.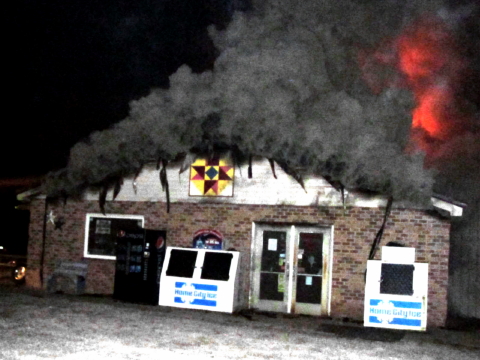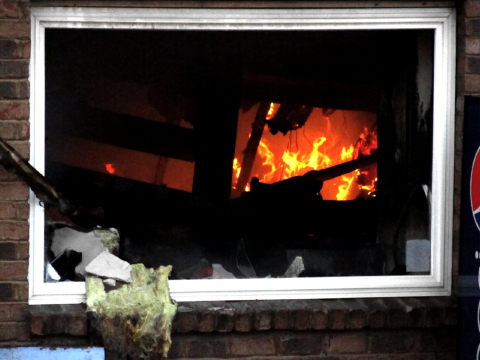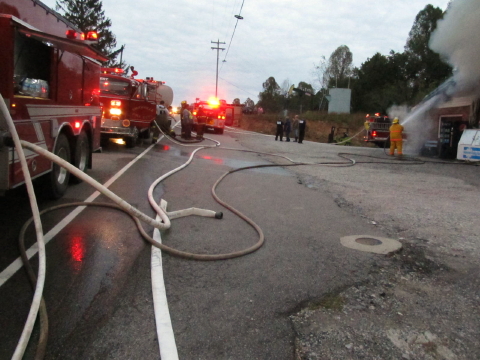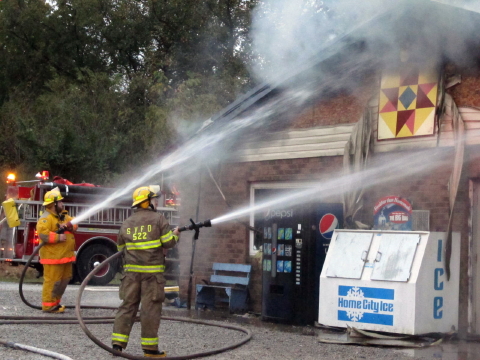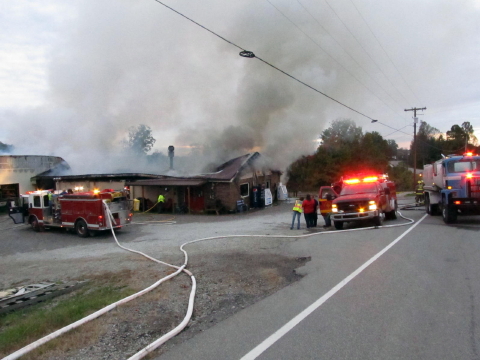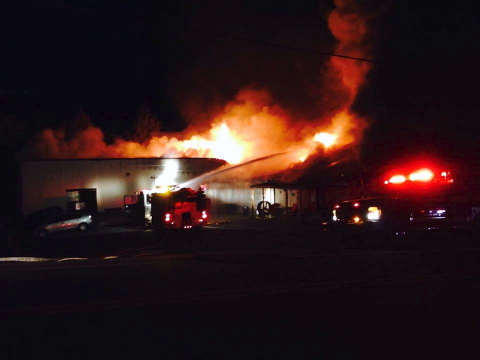 The Photo above courtesy of Carissa Yoak