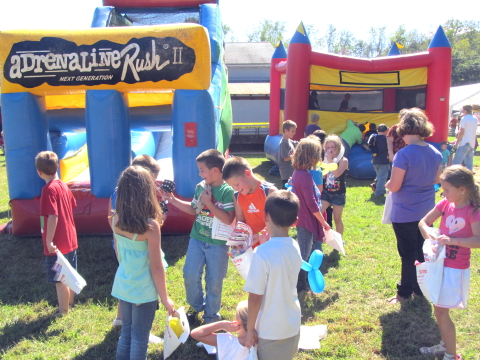 Arnoldsburg school students visit festival Friday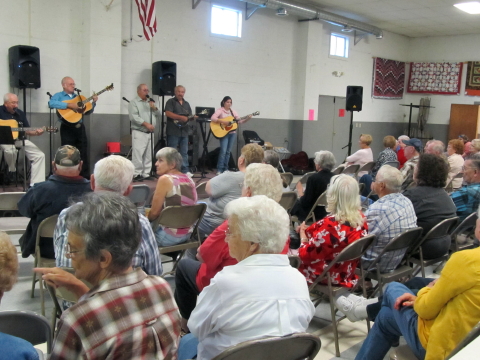 Friday night gospel music at the fest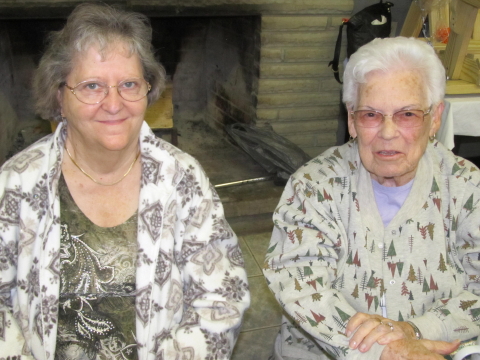 Old-time Molasses Fest volunteers Shirley Mace (left) and Margie Evans greet visitors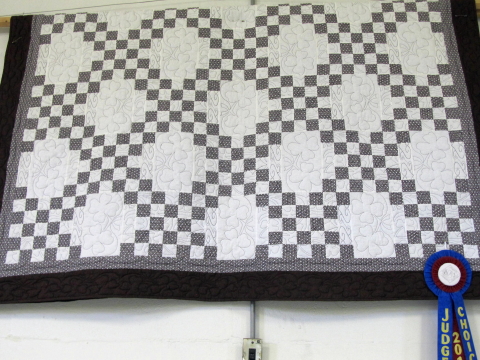 The grand prize quilt
The 46th annual West Virginia Molasses Festival continues today at the West Fork Community Park at Arnoldsburg.
The 4th annual Calhoun County 4-H & FFA Youth Livestock Show and Sale will be held at Stump Funeral Home parking lot, across the road from the park beginning with animal placement at 10:00 a.m. Showmanship begins at 2 p.m. and the sale at 5 p.m.
Parade line-up will begin at 11 a.m. at Arnoldsburg Elementary, the parade at 1 p.m. with Parade Marshals Marvin and Millie Arnold of Arnoldsburg.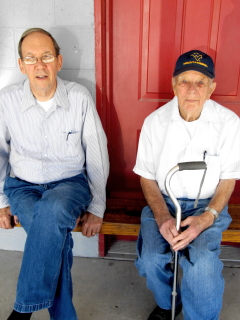 Bench sitters Vier Hall and Scott
Bailey (left); boys with big prizes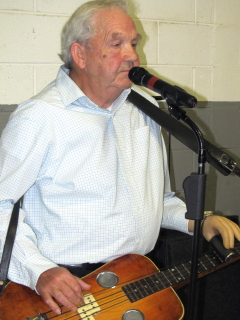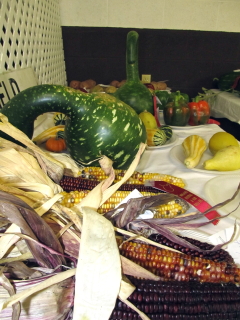 Dare McCumbers leads gospel singing
(left); home grown productions
The famous Chicken barbecue also begins at 11 a.m. Saturday
Judging of horses and wagons will begin at noon at the school.
A Classic and Antique Car Show will be held from noon to 4 p.m.
There will be a cornhole tournament at 3 p.m. and live music and talent from 3 to 6 p.m.
Parade trophy presentations are at 3:30.
Quilt and final prize drawings are at 6:45.
County Line Country will perform at 7:00 p.m.