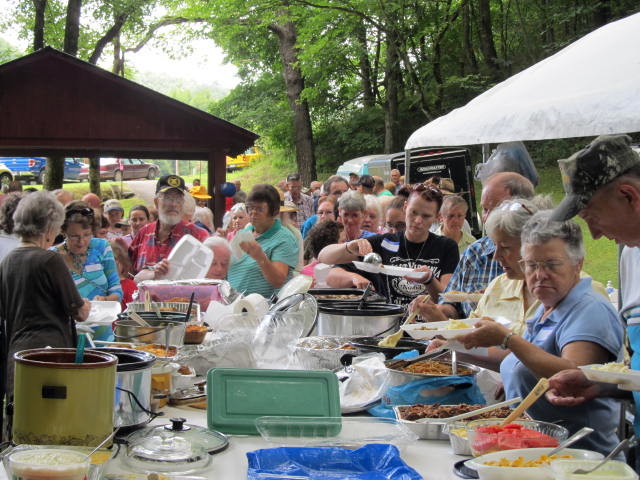 "Many years ago in days of childhood
I used to play till evenin' shadows come
Then windin' down that old familiar pathway
I'd hear my mother call at set of sun."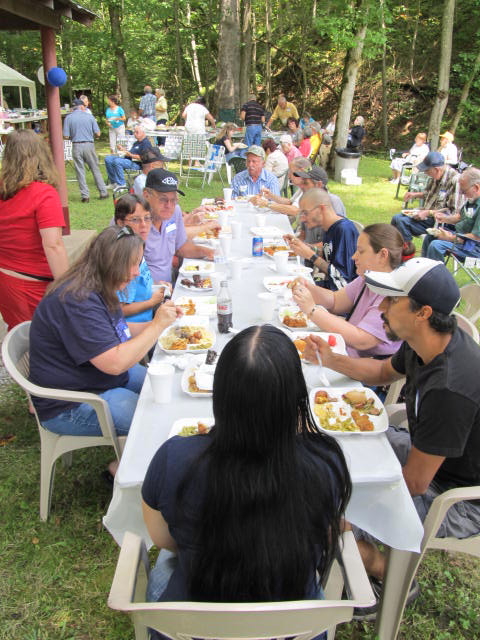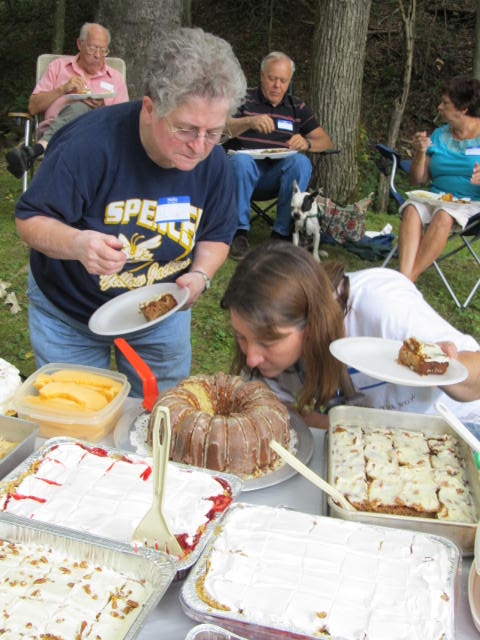 "Come home, come home it's suppertime
The shadows lengthen fast
Come home, come home it's suppertime
We're going home at last."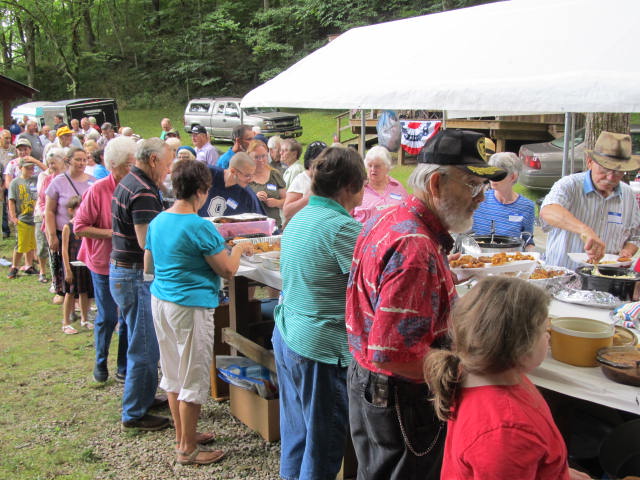 "Some of the fondest memories of my childhood
Were woven around suppertime
When my mother used to call
From the backsteps of the old homeplace
Come on home now son it's suppertime."
(Ira P. Stanphill)
By Bob Weaver
A tradition established by the late Randall and Blanche Whytsell continued Sunday, the Whytsell Gathering on the lower West Fork of the Little Kanawha, a throw-back to hundreds of reunions and gatherings common to the region in the last century.
Perhaps the common element to earlier days is the huge tables of food, all kinds of country cookin' brought by the participants from the area and out-of-state returnees, accompanied by the special dessert table, Jim Bell's fried fish (with horseradish piclkes), with some food cooked on a wooden fire nearby.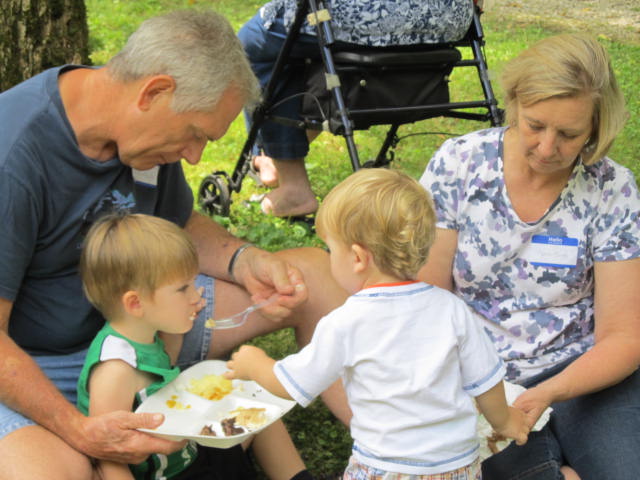 Richard and Karen Kirby and the "world's greatest grandkids"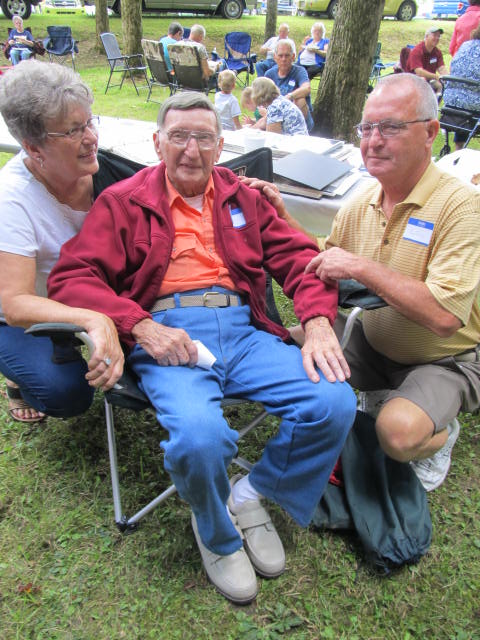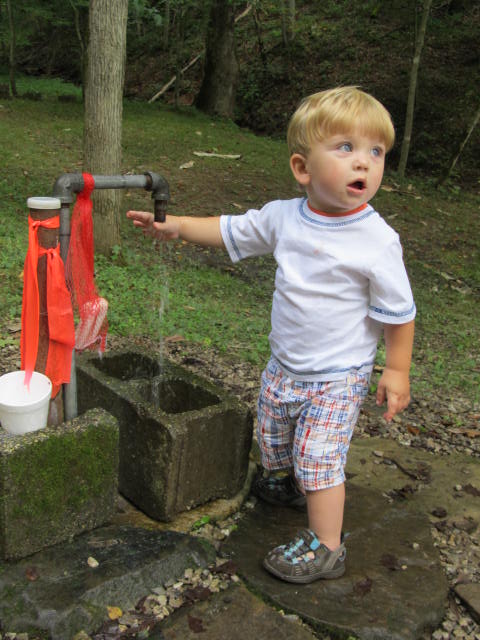 Left: (R to L) Sue Fleming Haymaker, long-time gathering attendee Paul Fleming, and Ron Fleming; Right: Kirby discovers famous Hart Spring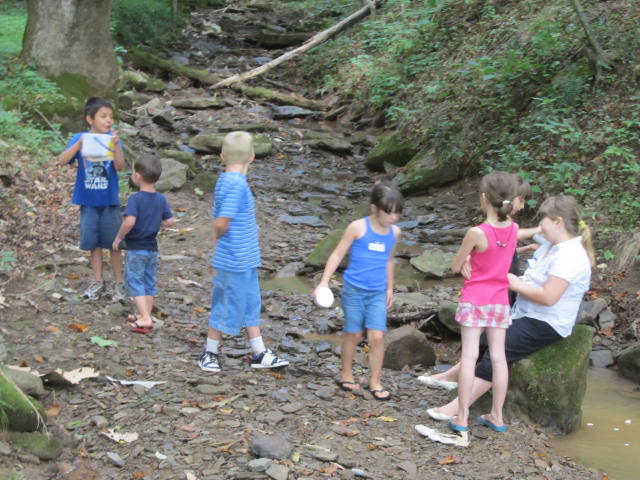 Craw-dad and minnow catch'in occupies kids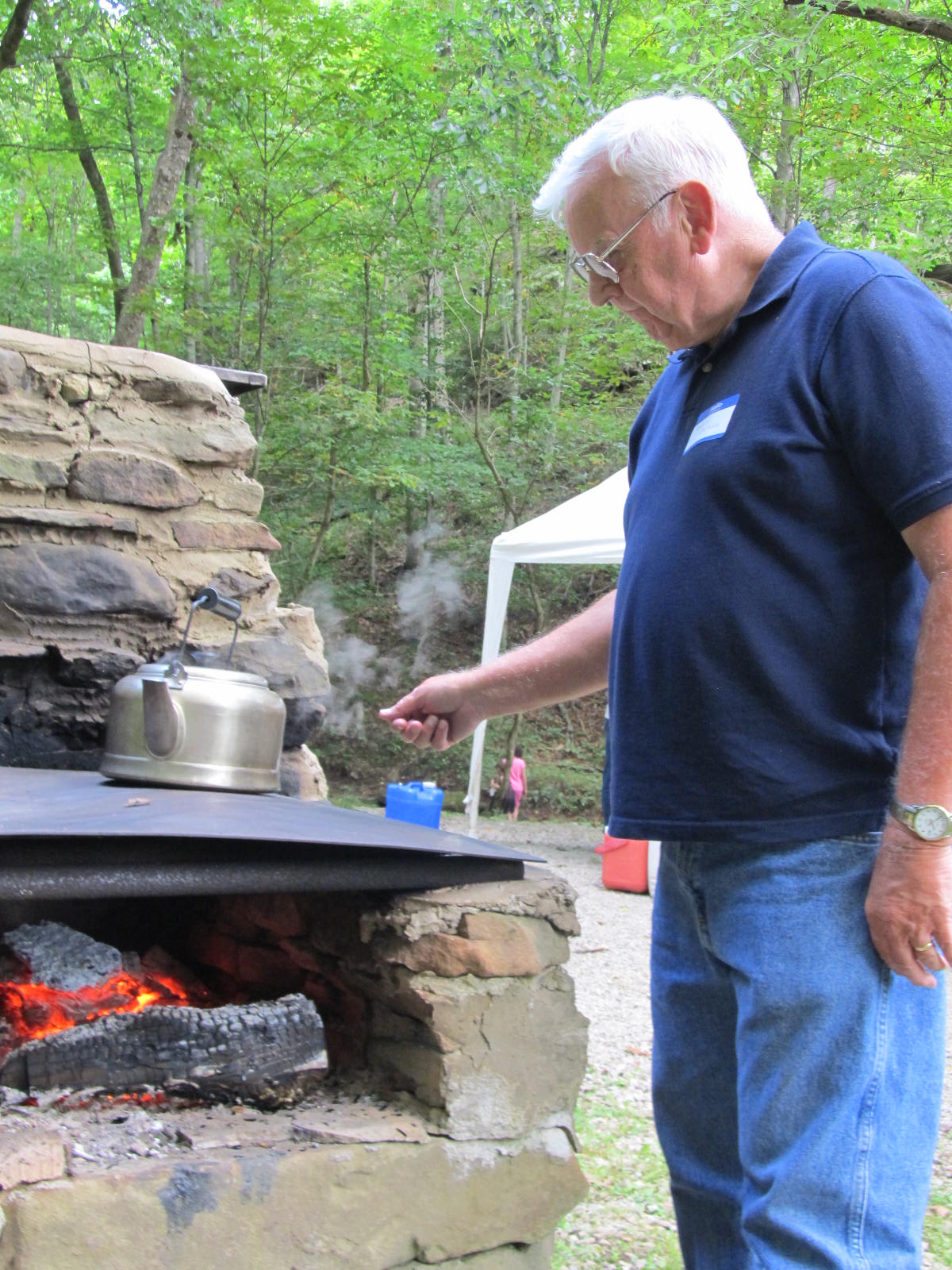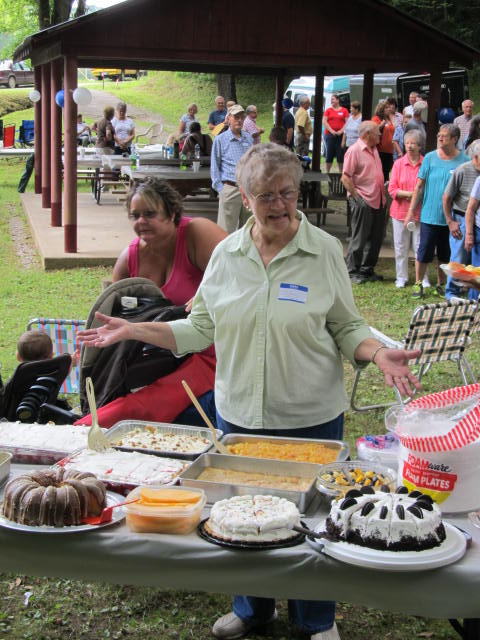 Firebuilder Marvin Stemple, Peggy
Whytsell Stemple in awe at sweets table
And if you don't like the soda drinks, there's home made tea, perked coffee or a drink of spring water from the Hart Spring (named for Civil War renegade Nancy Hart).
Like times past, kids were catching craw-dads and minnows from the creek, boys pounding trees with sticks (or each other), and generally playing in the creek, and climbing the steep wooded hillsides, sacrificing their electronic devices and 21st Century technology entertainment for a brief time.
Then there was mountain and gospel music, not fancy, the tunes ringing across the gathering and up and down the valley, not much different than 100 years ago.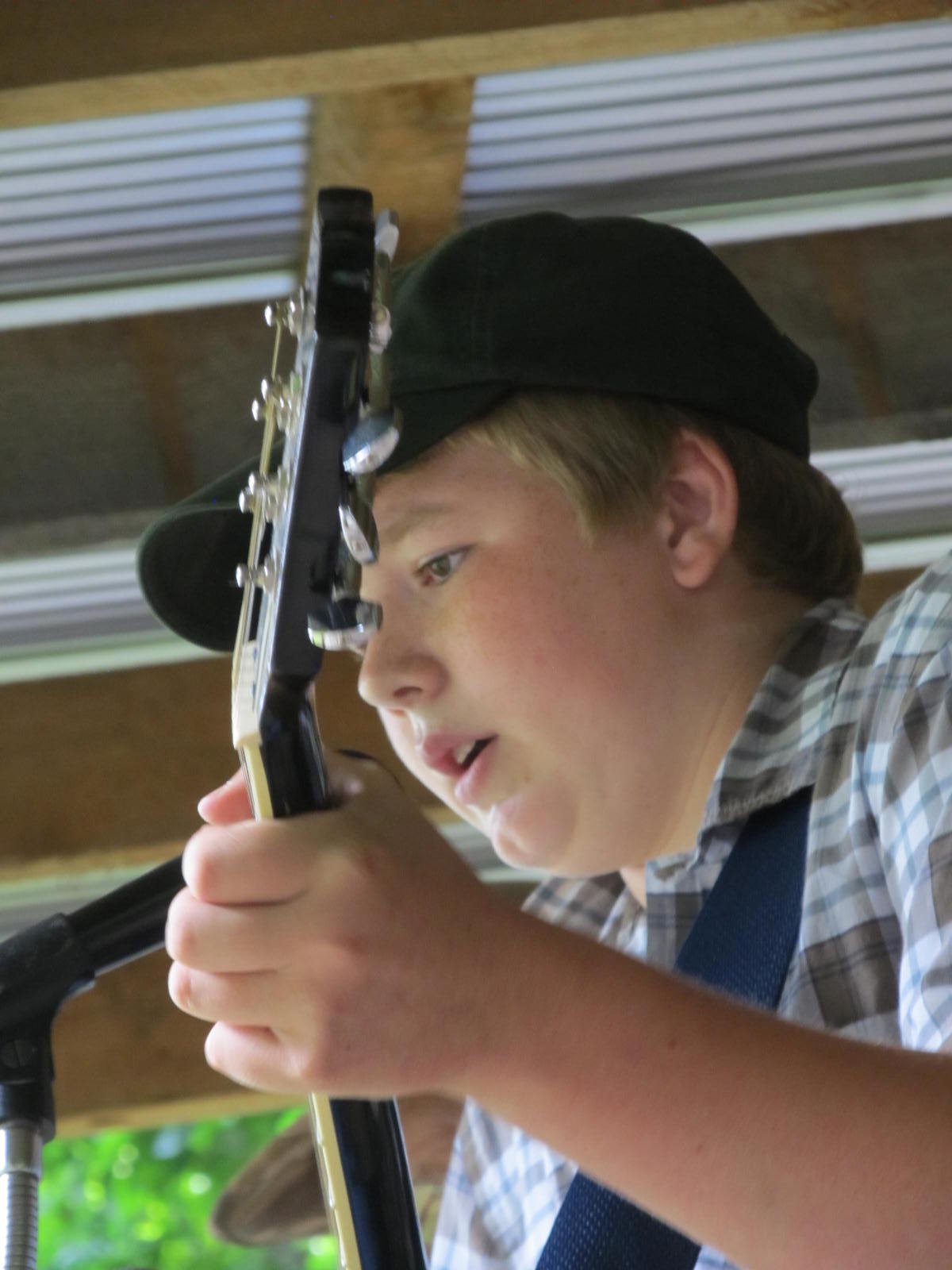 Fourteen-year-old Daniel Hall, Jr. (right) of Arnoldsburg performed the traditional Whytsell tune, belting out "My West Fork Valley Home," accompanied by the likes of Charlie McKown and John Elliott

But it's the visiting, "talk'in up," that's the essence of such get- togethers, catching up on changes, ups and downs, and the general well-being of chatterers, that takes up most of the afternoon.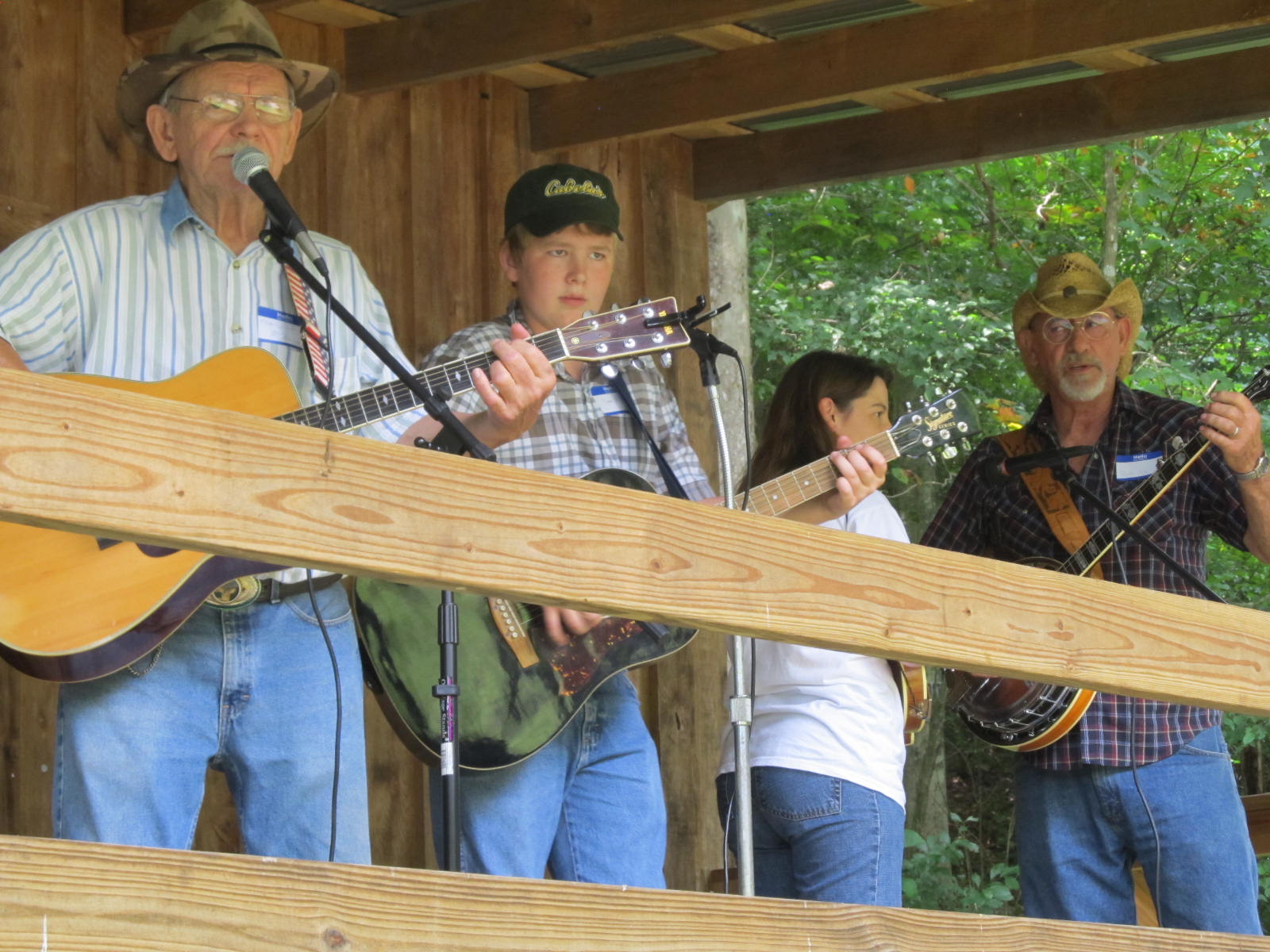 Charlie McKown (left) leads group in gospel song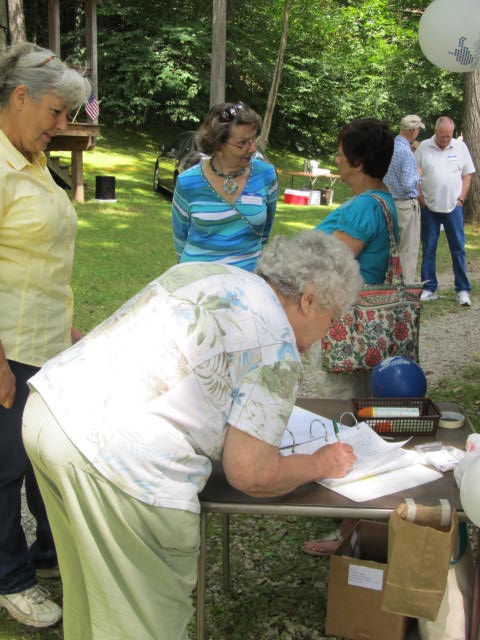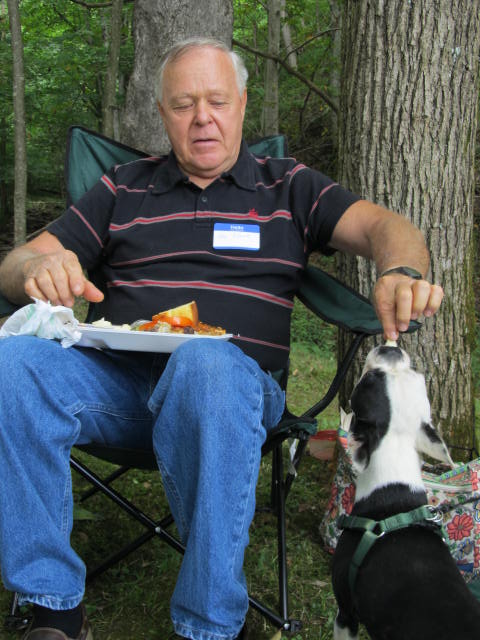 Left: Everyone's got a name; Right: Lou Rader shares with his buddy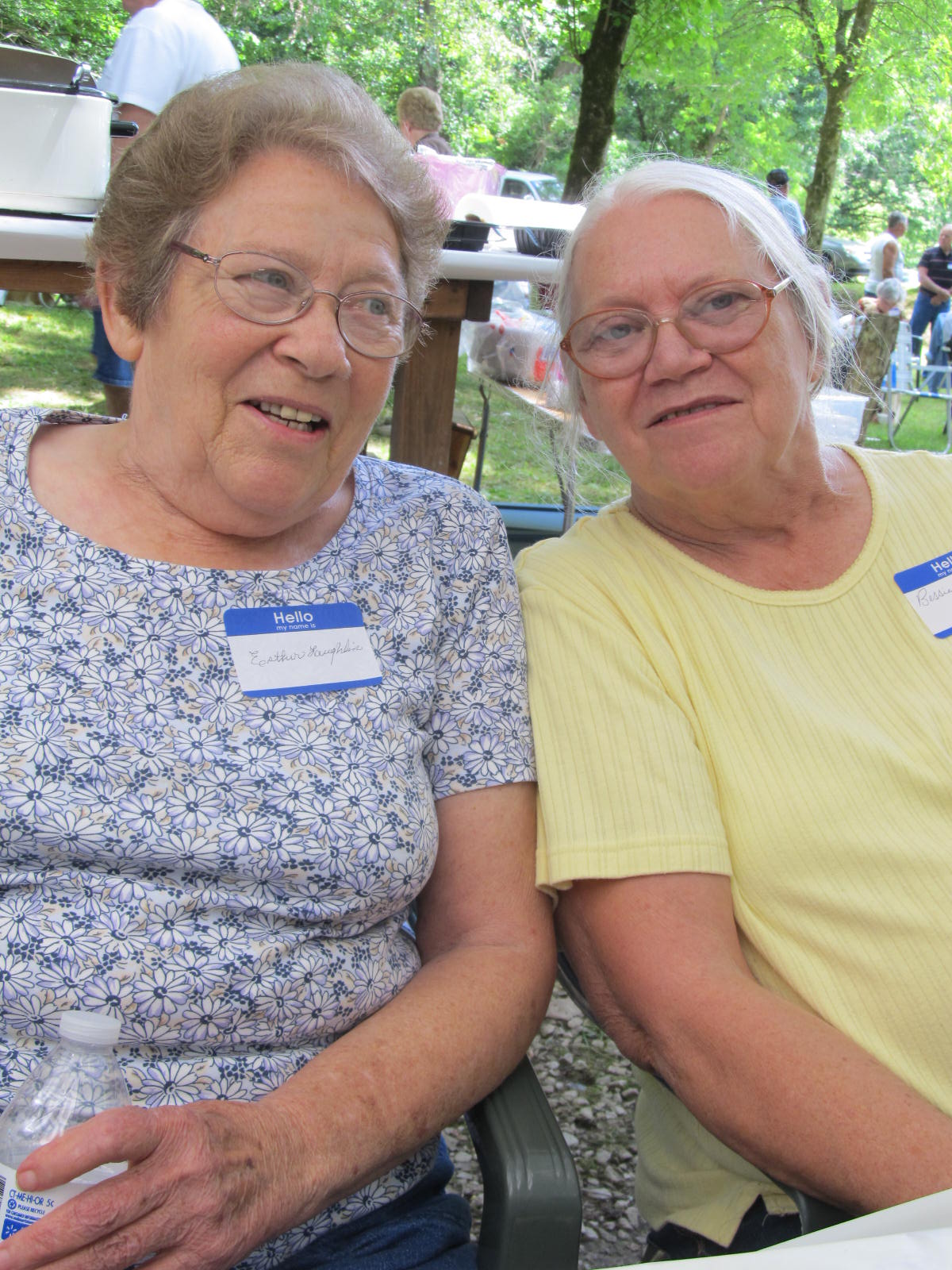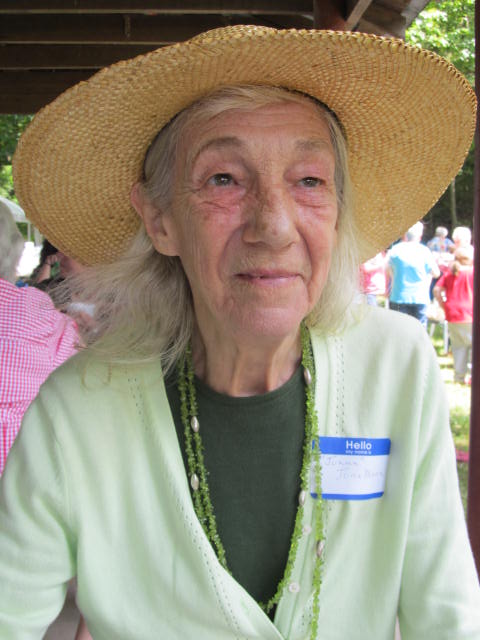 Left: Esther Laughlin and sister Bessie Hall; Right: Nearby resident Juana Moore sometimes wades West Fork to get to gathering
Unfortunately, as each decade goes by, these kinds of gatherings are fading to the past, with 21st Century facebooking, texting and twittering taking is place.
As Randall Whytsell said, "People really don't have time for each other anymore."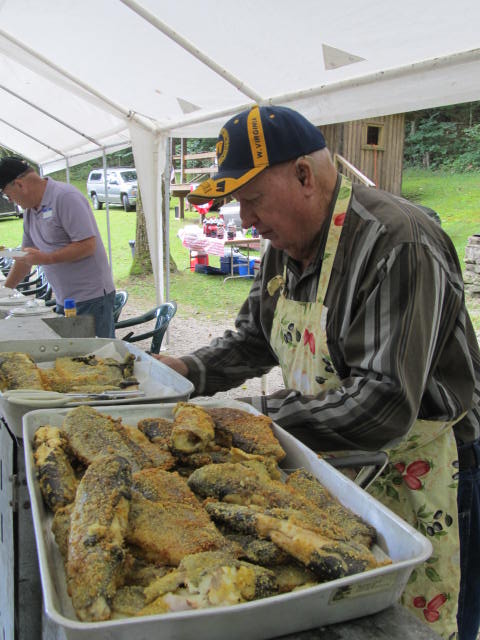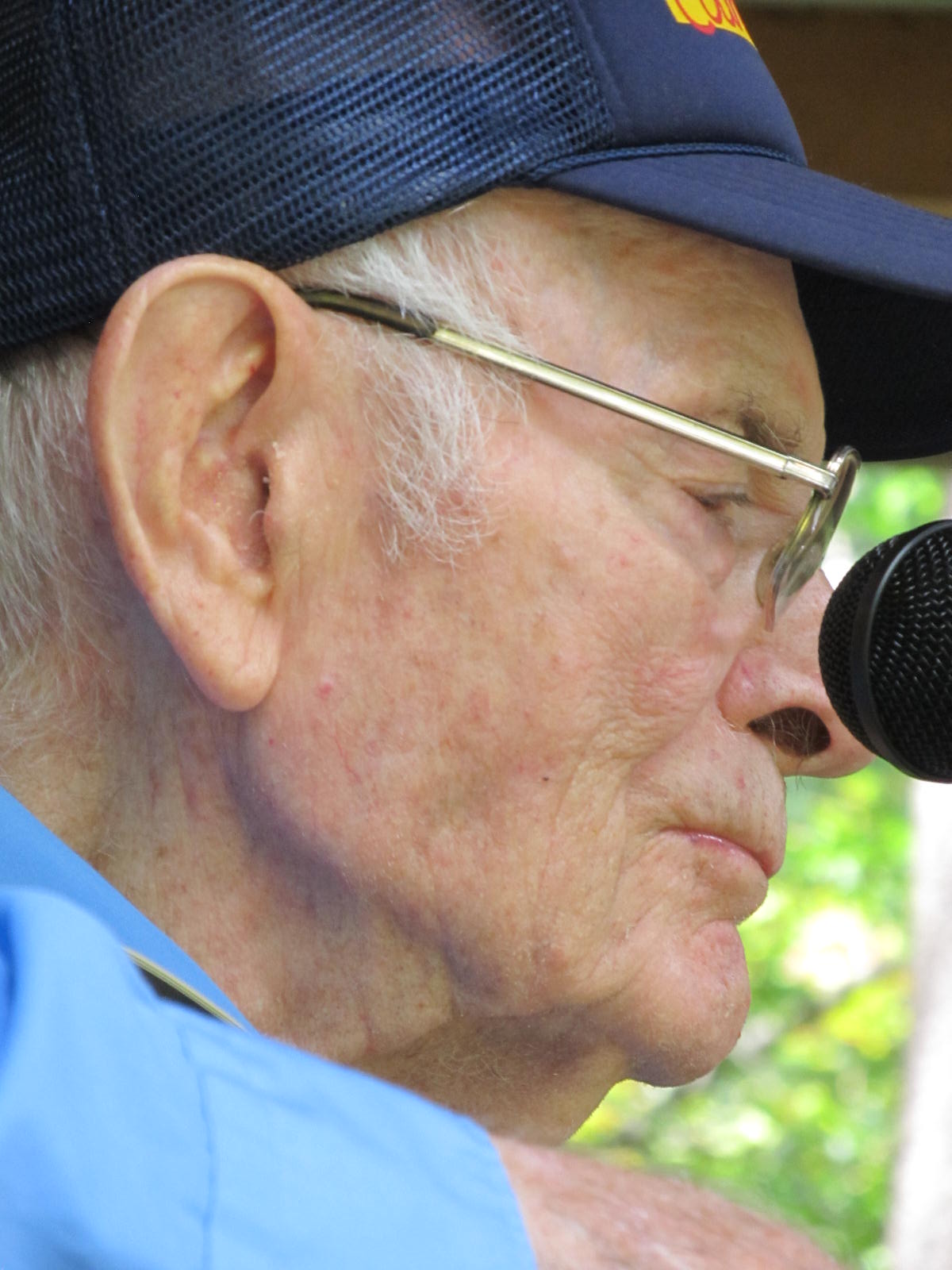 Left: Longtime fish fryer Jim Bell;
Right: Millstone picker and singer John Elliott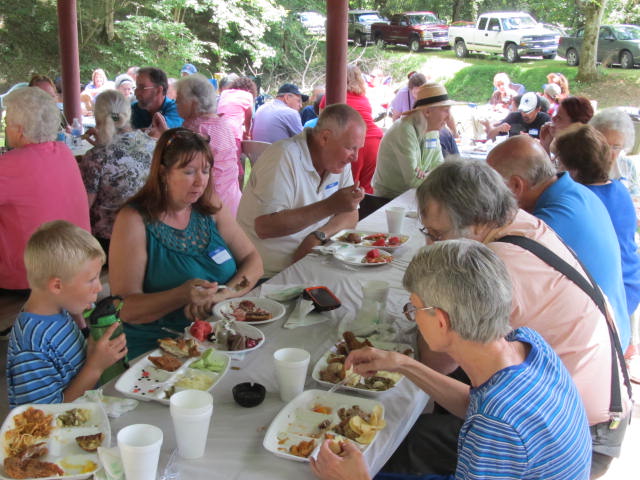 Gatherers come from region and out-of-state
Perusing through the photo albums of past gatherings, noticeable are at least a hundred old-timers who have gone on.
Thanks to Marvin and Peggy Whytsell Stemple, the gathering has not yet faded along "The Fork."