2013: STILL CONNECTED AFTER ALL THESE YEARS - CHS Class 1958 Has 55th Reunion, A Photo Flashback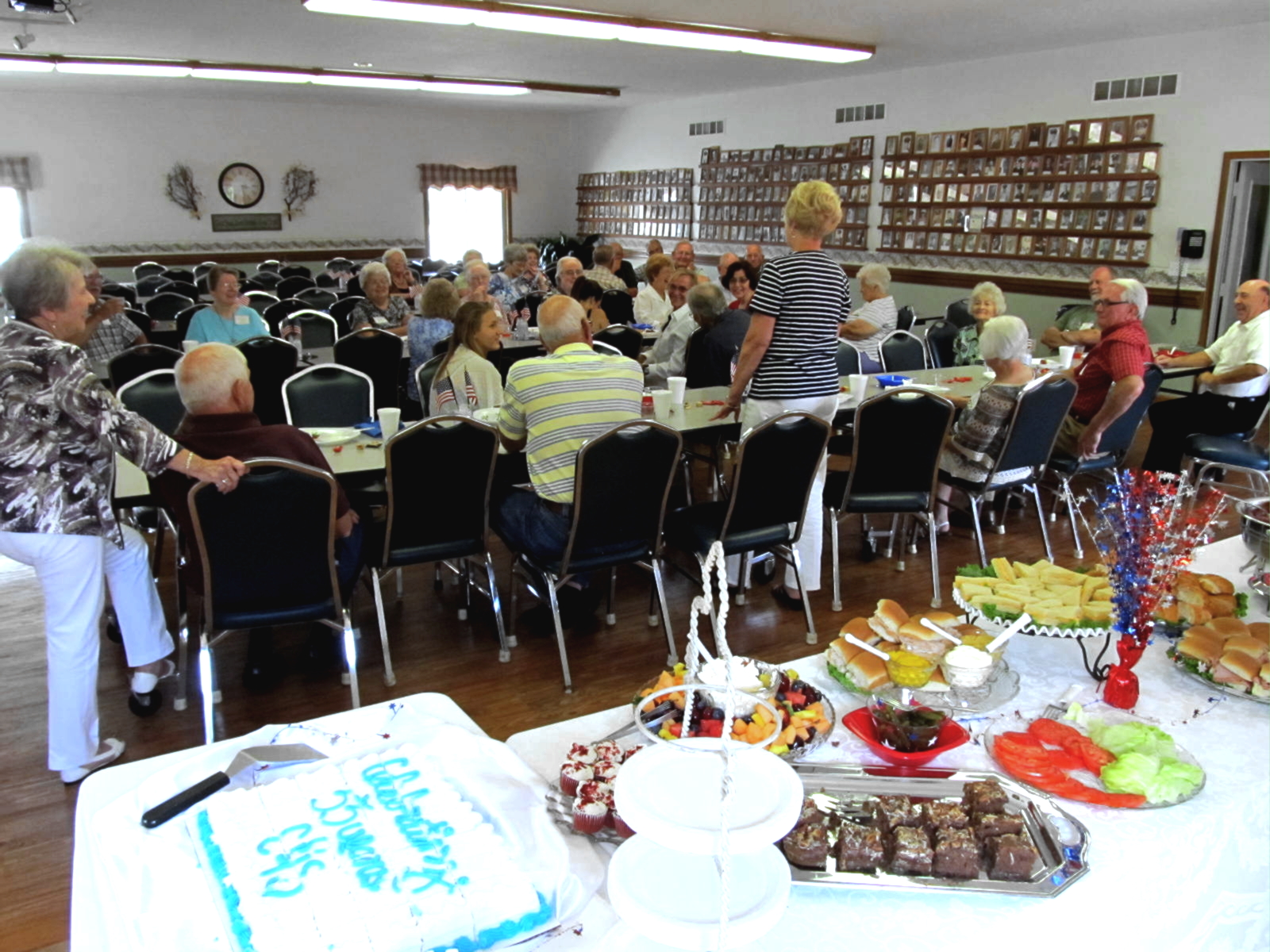 JoAnn Propst Stevens welcomes the Calhoun High Class of 1958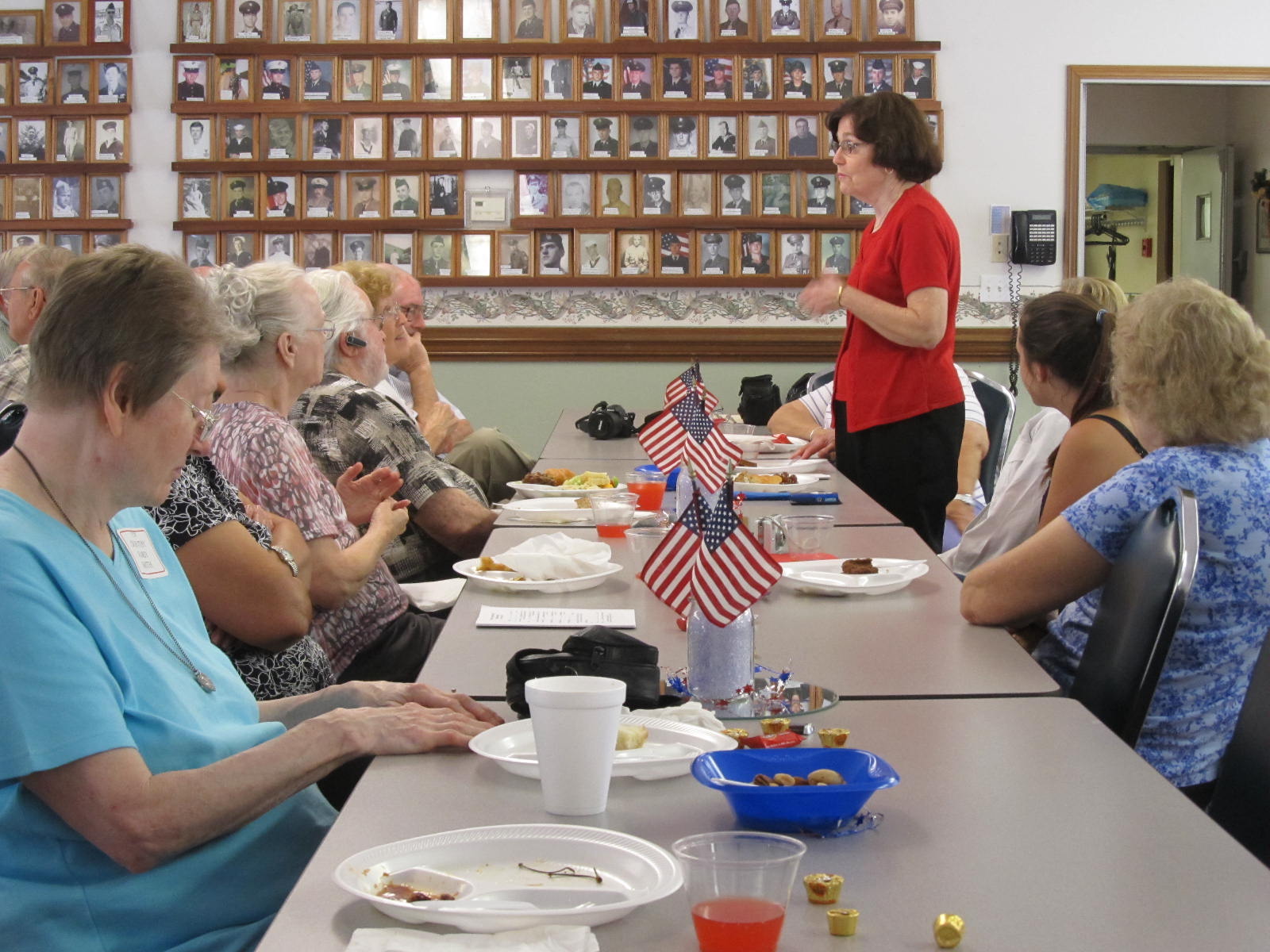 Betty Yoak McVaney recalls her school days and friends
By Bob Weaver
Bill Downs, a speaker at the alumni event at Calhoun Middle-High School, remembers the "aura of the school," with schools and churches being the center of the world for young people, connected to the structure, teachers and mentors and to each other.
Much has changed with 21st Century technology, and the mobility of people moving beyond their roots and their extended family-centered families.
The connectedness has changed, with the younger generation more connected through electronic gadgets and experiencing life with the Internet, texting, twittering, Facebooking, cell phoning, gaming and 500 channel TV.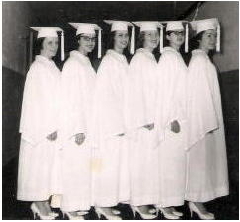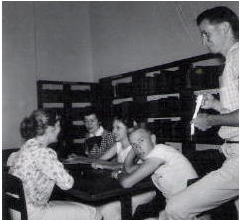 LEFT: Graduation day (L to R) Leota Kight, Grace Shock,
Shelia Wilmoth, Jean Starcher, JoAnn Propst, Betty Yoak;
RIGHT (L to R) Library Crew, Jean Starcher, Betty Yoak,
Shelia Wilmoth, Bill Barnes (deceased), Jack Barnes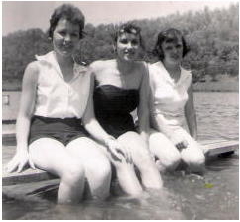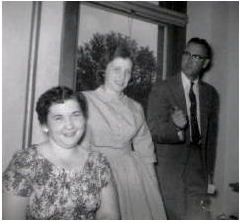 LEFT: Cooling feet at Hersman Pond (L to R) Betty Yoak,
Grace Shock, Leota Kight; RIGHT: "The Office" (L to R) Longtime
secretary Wilma Sears, Dottie Rose, principal Roy J. Stump
While most every generation thinks the previous one is going to hell in a hand basket, the hope is they're not, that there's virtue and wisdom in people connecting to the world and each other in the hubris of technology.
Aging alumni still cling to being connected during the aura of their school days, sitting on front porches, hanging out at the country store, exploring in the woods, family dinners and going to church.
For some, attending alumni gatherings, it is noticing that the skinny kids got fatter and the fatter kids got skinnier.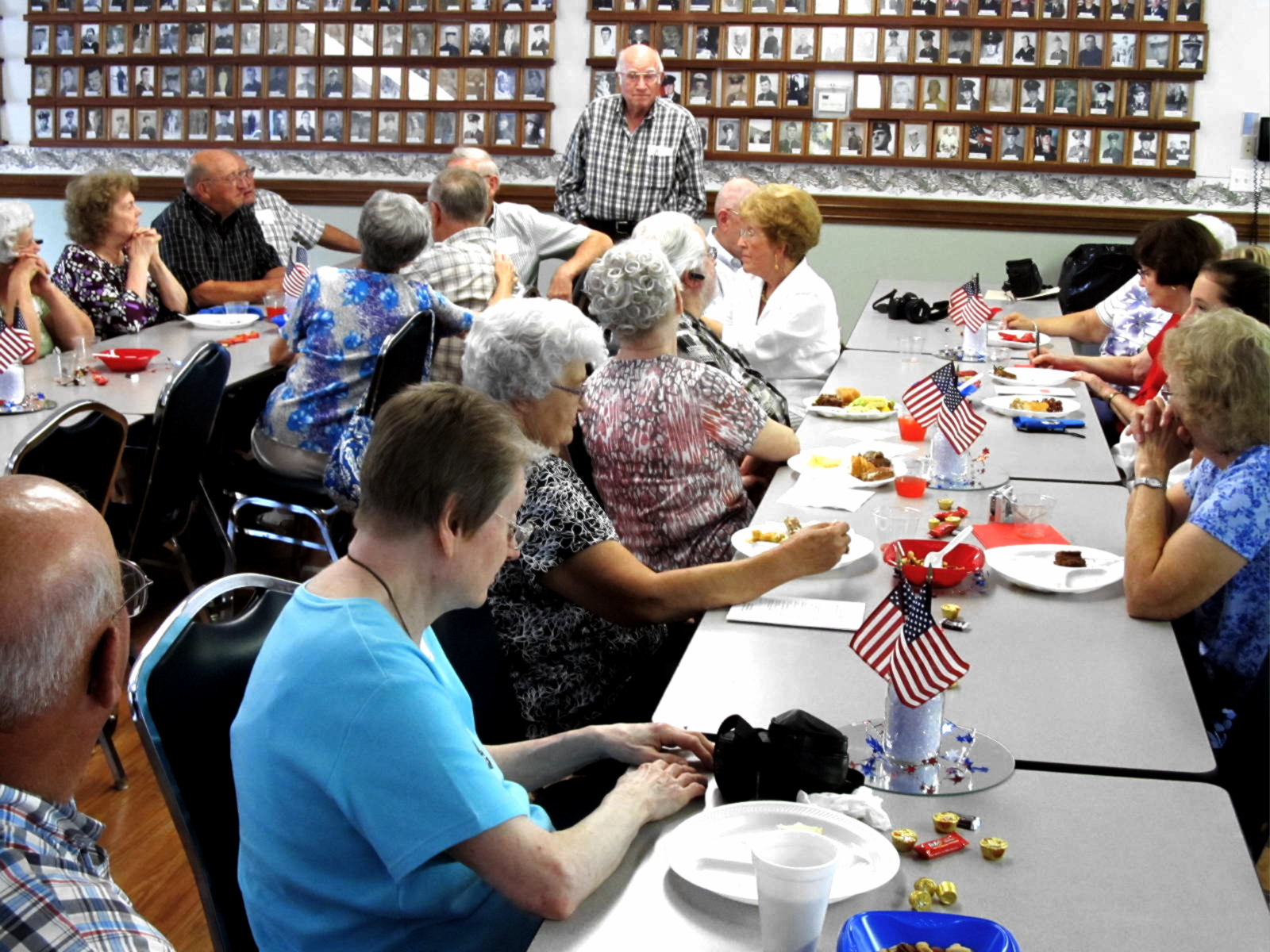 Parkersburg resident William "Bud" Francis brings
classmates up-to-date on his life experience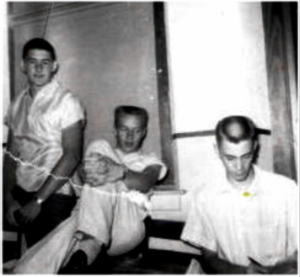 1958 grads Vearl Haynes, Dr. Bill Barnes and Dr.
Lewis "Buck" Ferrell have all be taken by cancer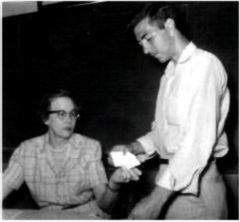 LEFT: Bob Weaver enjoying study hall;
RIGHT: Dewayne Gibson with teacher Sue Mathews
Perhaps the real epiphany is facing older age, but more importantly discovering that with little exception the grads went into the big world and found their niche, jobs and careers, establishing their families and contributing to society.
Before globalization, at that time, hundreds of jobs were available, many of them paying good wages with good benefits and retirement programs What an accomplishment.
Fascinatingly, they had work genes.
The Class of 1958 should be proud of being at the tale-end of Brokaw's "Greatest Generation."
The gathering was held at the Grantsville Senior Center, with another special 60th event set for 2018, with a special dinner being planned.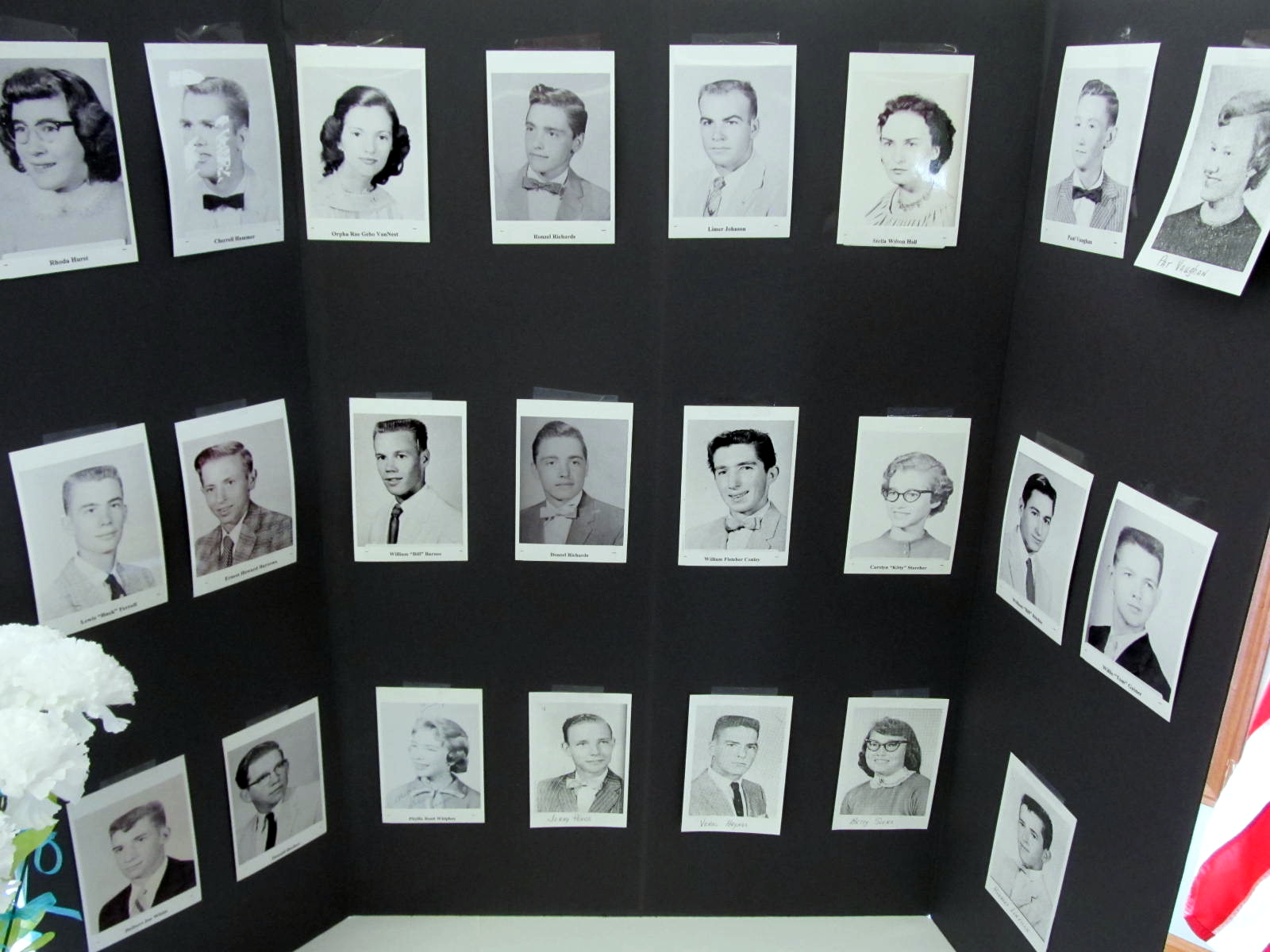 Remembering the deceased
Over one-fourth of the class of eighty is deceased, some that were of frail health died early-on, a few died in accidents, but most died of cancer and then heart problems at about age 50. The rest are living into old age.
Remembered during the gathering: Cheryl Hammer, Rhoda Hurst, Rae Geho, Limer Johnson, Dr. Bill Barnes, Ronzel Richards, Donzel Richards, Howard Burrows, Donald Booher, Tom Gainer, Hibbert Linville, Betty Jo Siers Miller, Paul Vaughan, Stella Wilson Hall, Pat Vaughan RN, Dr. Lewis "Buck" Ferrell, Joe White, William "Bill" Conley, Carolyn "Kitty" Starcher, Phyllis Reed Ayers, Jerry Pence, Vearl Haynes, William "Bill" Ritchie.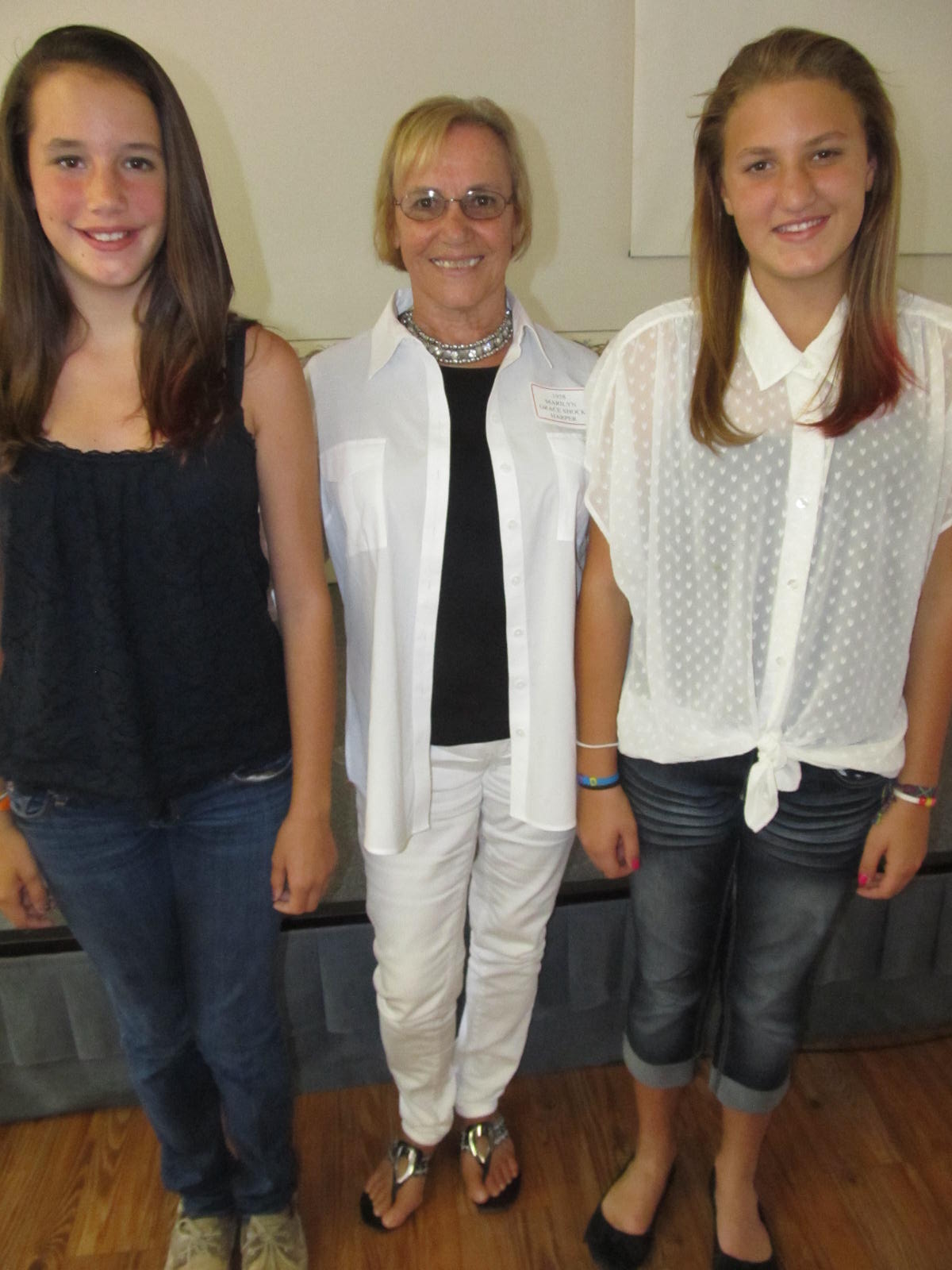 Retired teacher Grace Shock Harper of Florida and family
Amber Harper and Kaylee Taliercio enjoy gathering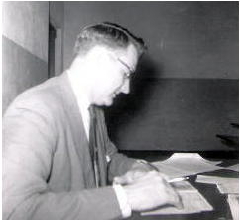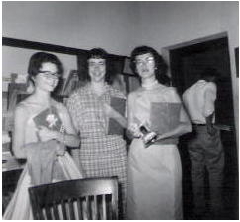 LEFT: Longtime Calhoun teacher and minister Glendon McKee; RIGHT: (L to R) Sandra Kimble, Virginia Long, Judy Hathaway, a studious bunch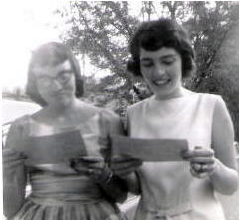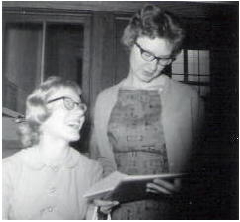 LEFT: Betty Jo Siers, deceased (left) and
Judy Ayers; RIGHT: Dorothy Ward and Pat Vaughan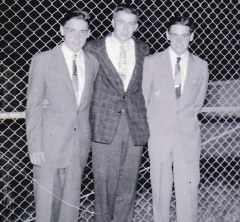 LEFT: Longtime teacher Kenneth Hall; RIGHT: The Richards twins,
Ronzel and Donzel (both deceased) with William "Bud" Francis
Those attending were, Leota Kight Grimm of Parkersburg WV, Betty Yoak McVaney of Parkersburg, Grace Shock Harper of Port Orange FL, JoAnn Propst Stevens of Grantsville WV, Dottie Rose Radabaugh of Belpre OH, Betty McCoy Kerby of Elizabeth WV, Alice Haddox Harold of Chattanooga TN, Dorothy Ward Smith of Jane Lew WV, Jean Starcher Broughton of Marietta OH, Anna Lea Siers Walker of Statesville NC, Judy Ayers Stump of Parkersburg, Ronzel Lynch of Mt. Zion WV, Jim Knotts of Mineral Wells WV, Jack Barnes of Davisville WV, Verl Duane Gibson of Warren OH, Bob Weaver of Mt. Zion, Edsel Arnold of Coolville OH, William Jack Betts of Linden VA, Dalton Siers of Elkview WV, Eugene Murphy of Norton OH, and William Bill Francis of Davisville.
See A FLIGHT OF 50 YEARS:1958-2008 - "All I Have To Do Is Dream"