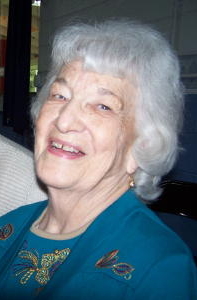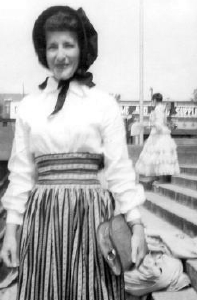 Glenna Fleming enjoying Molasses Festival (L)
and celebrating Calhoun Centennial in 1956
Longtime Calhoun teacher and civic volunteer Glenna Fleming has passed at age 90.
Glenna is among the "grand ladies" of Arnoldsburg, who in her 35 year career as a Calhoun teacher and principal has devoted thousands of hours giving back to the community through 4-H, the Molasses Festival and many other community activities.
Glenna was there, giving a helping hand.
She was instrumental in helping launch the West Fork Community Action and the West Virginia Molasses Festival, and was actively involved in Extension Homemakers on the county, regional and state level.
Glenna was a 4-H club leader of the Arnoldsburg Eagles and was a devoted volunteer to 4-H programs during her lifetime.
She was a Past Matron and 50-year member of the Grantsville Chapter #73 Order of the Eastern Star and attended the New Life Baptist Fellowship Baptist Church.
Glenna with husband Paul, married 71 years
Graduating from Calhoun High School in 1939, she then graduated from Glenville State College. During more than 35 years as a teacher and principal, she challenged and inspired thousands of young minds and her educational legacy is enduring.
She has been married to her husband Paul Fleming for 71-years.
Funeral services will be held Thursday July 11 at 1:00 pm at the Stump Funeral Home in Arnoldsburg with Rev. Loren Price officiating. Interment will follow in the Sycamore Baptist Church Cemetery at Millstone.
Friends may call at the funeral home from 5:00-8:00pm Wednesday and one hour prior to the services Thursday. Order of the Eastern Star memorial services will be held at 7:00 pm Wednesday in the funeral home chapel.
See complete obituary Glenna Opal Stalnaker Fleming