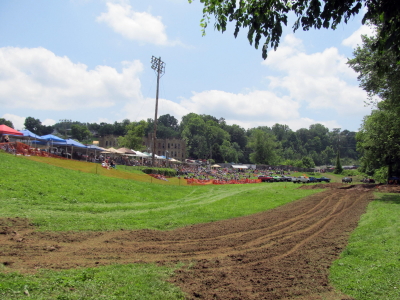 The muddin' event was held at Wayne Underwood Field
A highlight of the 51st Calhoun Wood Festival was the return of muddin', described as the ultimate redneck event. It brought out a large crowd.
The competition was fierce for the best time to get across the mud bog, with mud flyin' everywhere with the crowd cheerin' on their favorites.