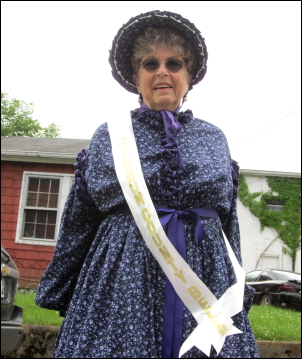 Ann McCartney of Russett Road is the Calhoun Belle for the 2013 West Virginia Folk Festival set for June 21-23 in Glenville.
She appeared in the Wood Festival parade.
She is a member of the Rush Run CEOs and the Mt. Pisgah Baptist Church, the wife of well-known retired county teacher Don McCartney.
Born at Grantsville, she is the daughter of the late Burnell and Irene Bullard Pugh.
She is the mother of four sons and has nine grandchildren.