Miss Wood Festival 2013 Bailie Cain
Seventeen-year-old Bailie Nicole Cain was selected Miss Wood Festival 2013 at Calhoun-Middle High School Tuesday evening.
Bailie is the daughter of Stacie and Douglas Starcher and Eric Cain of Grantsville.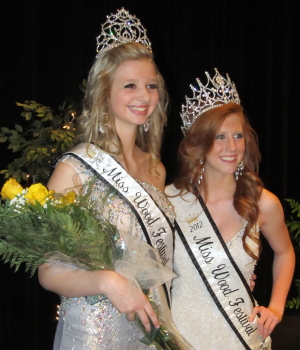 Bailie Cain with 2012 Wood Festival Queen Lexie Farmer
The Wood Festival kicks off today in Grantsville and will run through Saturday.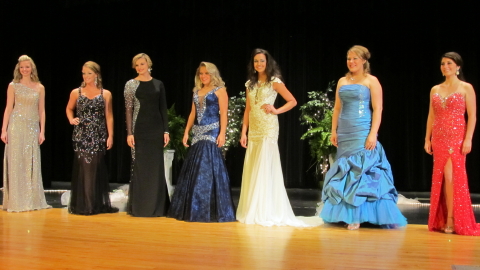 Wood Fest Queen Candidates (L-R) Bailie Cain, Kristin Starcher, Kipra
Rhodes, Katie Roberts, Dominic Collins, Chelsa Jones, Abby Sturms