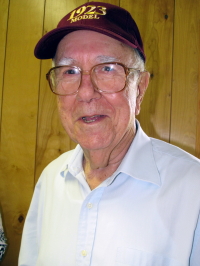 Ivy Von Yoak, for his 90th birthday got a cake that says "Still Swingin' At 90," referring to his long-time passion playing golf, in more recent years with his friend, Glen Fowler, who is also 90.

Yoak was sporting a cap saying he was a "1923 Model."

Yoak's family traveled from their distant homes to enjoy the celebration at the Pleasant Hill United Methodist Church.

When Yoak was born on May 10, 1923, it snowed two inches in Calhoun County.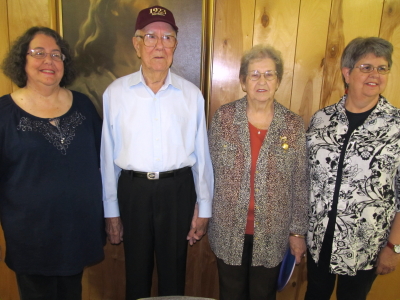 The children (L to R) Karen Yoak Lewis of Winston-Salem NC, Ivy
Von Yoak and wife Freda, Sharon Yoak Turner of Martinsburg WV
Yoak has sung at thousands of funerals, and is proud of his long-time business activity, the Grantsville Appliance, and his work on many civic activities.
He said his greatest life lessons where learned living through the Great Depression.
He has been married to Freda almost 71 years.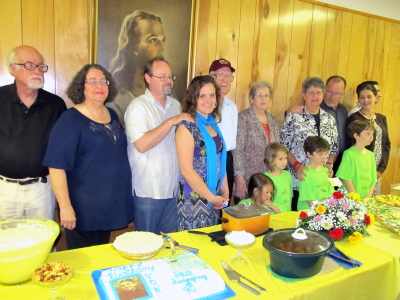 The Yoak family gather for a photograph
IVY VON AND FREDA YOAK CELEBRATE 70 YEARS - 'The Depression Was My Greatest Teacher...Loving Each Other'