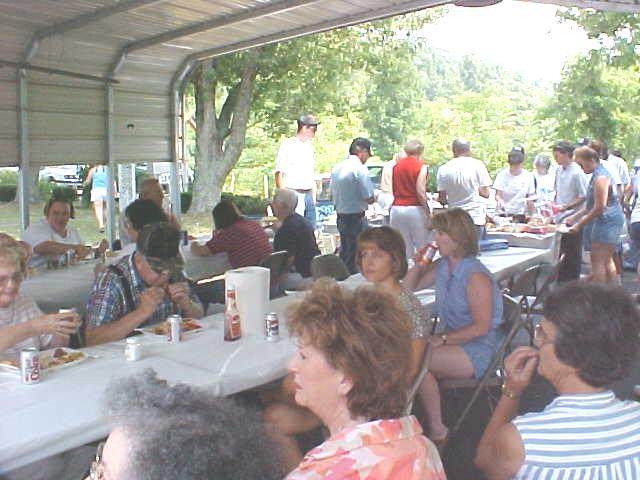 Descendants of James and Florence Santi Hardway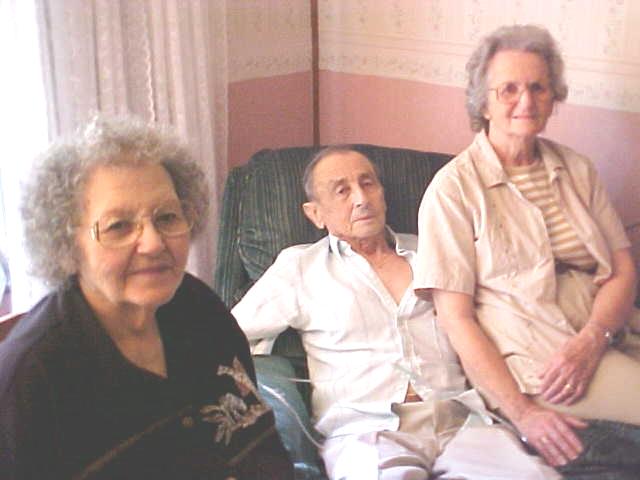 Three surviving siblings (L to R) Irene Lambert, Gene Hardway and Hallie Lambert
The Hardway clan came from all over yesterday for a reunion at the home of Gene Hardway at Mount Zion.
The Hardway's are descendants of Jim and Florence Santi Hardway, originally from the Gip and Elmira area of Braxton County.
The Hardway's had eight children, three living, including Irene Lambert, 83, and Hallie Lambert, 81, of Strange Creek, Braxton County, and Gene Hardway, 78, of Mount Zion.
A large crowd gathered for the tasty reunion fare.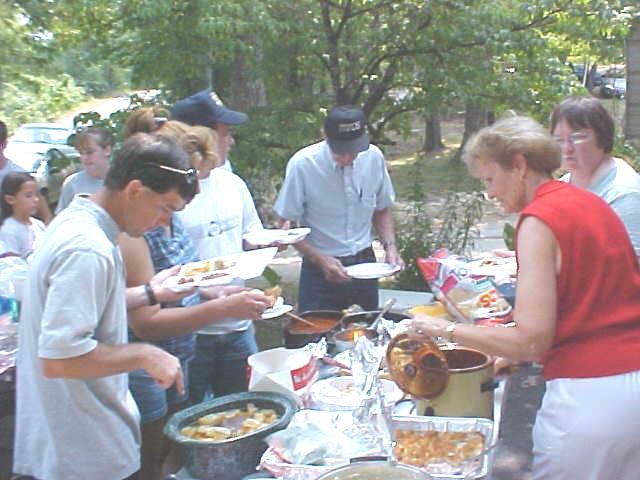 Reunion fare is a pleaser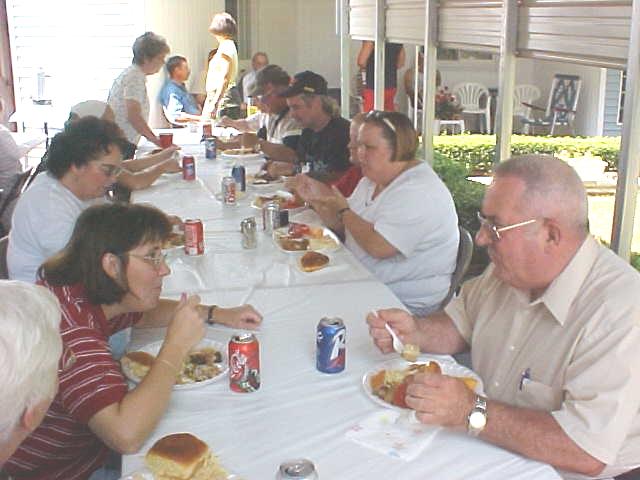 Get-together at Gene's home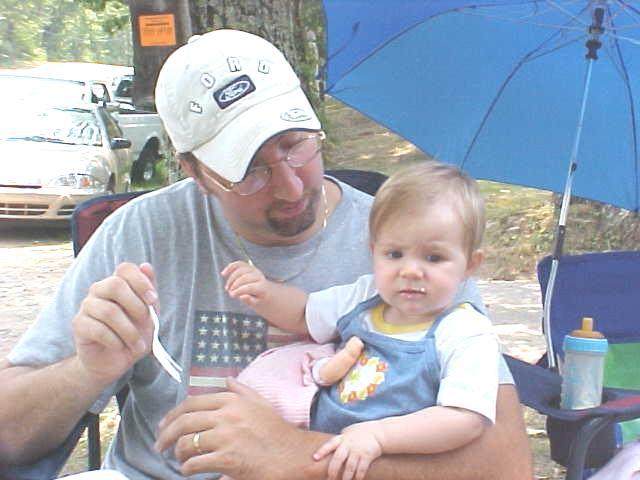 The kids like the desert