By Bob Weaver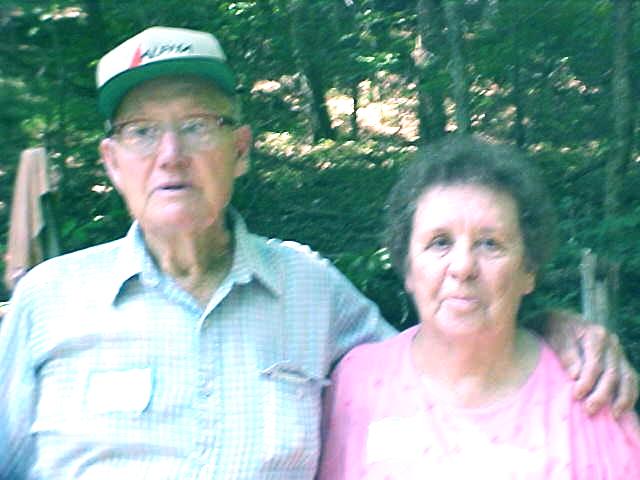 Blanche and Randall Whytsell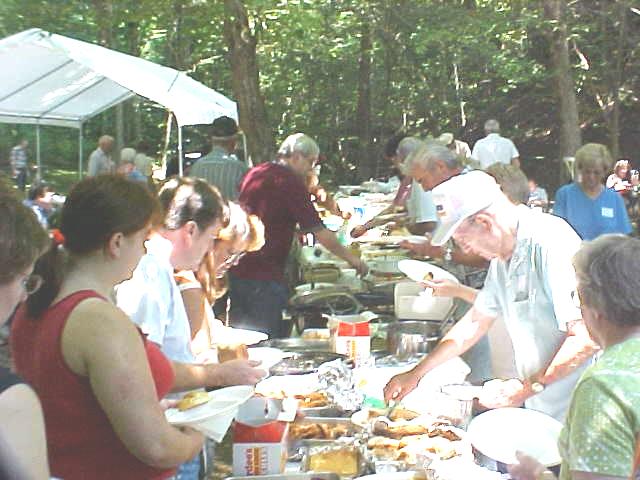 The long table with great delights
The Whytsell Reunion was held yesterday, with direct and distant family members attending. Through the urging of Randall and Blanche Parrill Whytsell, the event has become one of the county's biggest reunions, attended by friends and acquaintances from all over. In other words, you don't have to be a Whytsell.
It was a better than average crowd, despite temperatures near 100. The small grove at the mouth of a hollow known as Whytsell Park, is a great place for the long table with one of the finest country food spreads you'll ever experience. Randall and some of the area's mountain music makers always deliver the Whytsell "Boy's" tune, "My West Fork Valley Home" and other country and gospel favorites.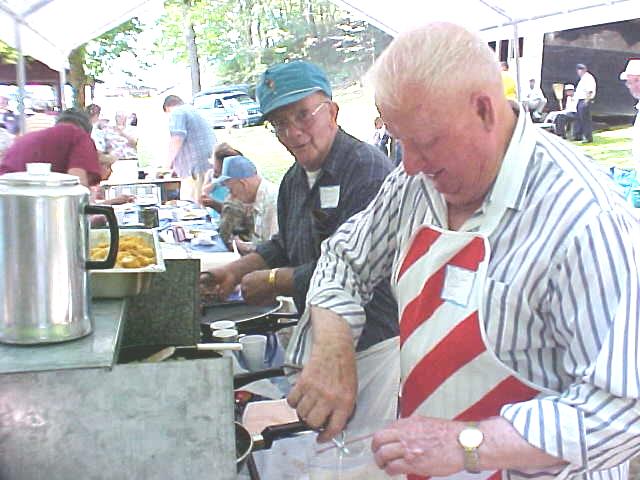 Jim Bell "Fish and Pickle Company"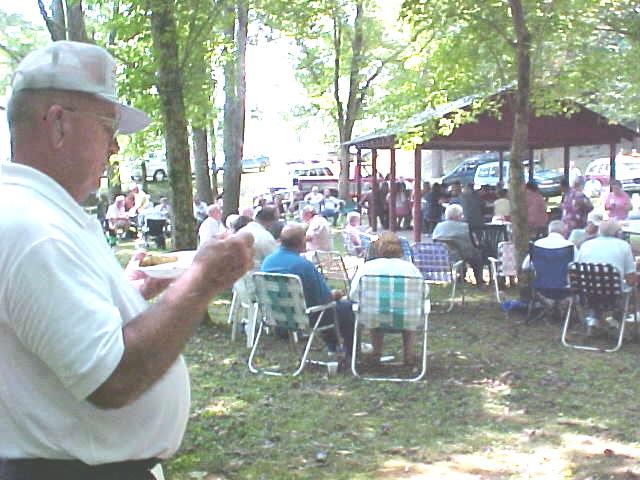 Park filled with visitors from far and wide
Several of the visitors brought their plastic jugs to fill with water from the free-flowing Hart spring, named for Civil War renegade Nancy Hart, whose family once lived nearby.
The Whytsell's came from the Shenadoah Valley to Lewis and Braxton counties, settling in Calhoun during the Civil War, marrying into the Lynchs, Andersons and Starchers, among other early families.
Randall's dad and mom, Edwin and Rettie Starcher Whytsell, were fixtures on the lower West Fork of the Little Kanawha for much of the last century, their home established in 1922 above the Village of Richardson.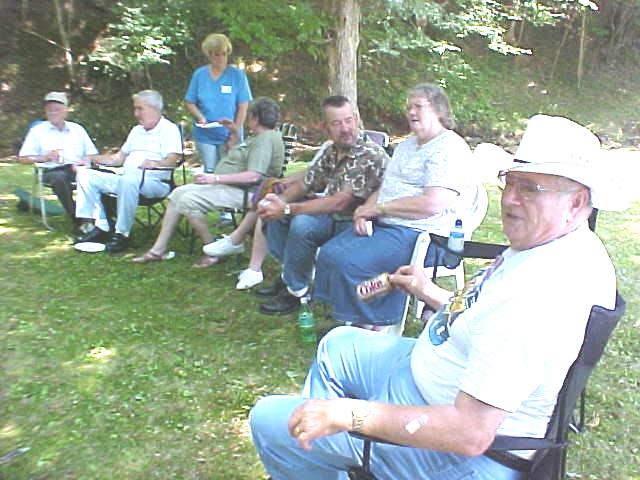 It's mostly about visitin'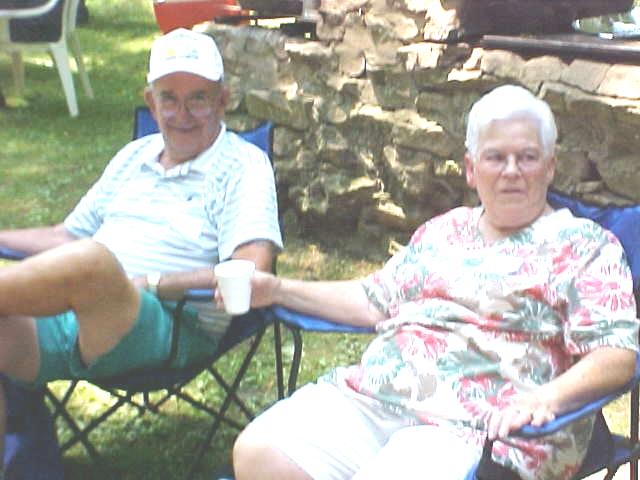 Paul and Margie Evans of Arnoldsburg
The original Whytsell in Calhoun was Emanuel, who died in 1891.
All Calhoun reunions have great food and atmosphere, but many of them seem to be fading as a generational gap seems to be happening.
Hopefully, the Whytsell Reunion will somehow continue.
Dessert table has lots of visitors