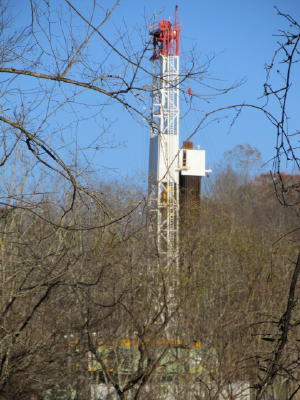 A Marcellus Shale drilling rig can be seen from US 33-119 at Normantown, the first official Marcellus operation to come to the area since the "boom" started.
Consol Energy, a company that is in both gas and coal, has permitted at least five horizontal wells on the Kenneth Meadows property at Normantown in Gilmer County.
Depth is 6100' for the first four wells and 6400' for the fifth well.
Data from energy industry analysts and the federal government show that the Marcellus Shale is about to become the most productive natural gas field in the United States, even though serious drilling began only five years ago.