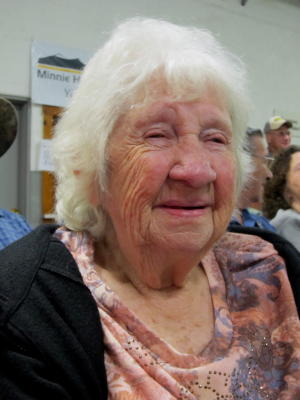 Pearl McCumbers celebrating her 93rd birthday
Pearl Cottrell McCumbers of upper Nicut country celebrated her 93rd birthday during the gospel music presentation at the 45th WV Molasses Festival Friday night, accompanied by her music-makin' son Darrell McCumbers, a Virginia resident, who also performed.
The music makers stopped to sing "Happy Birthday."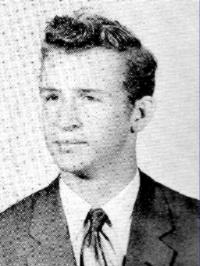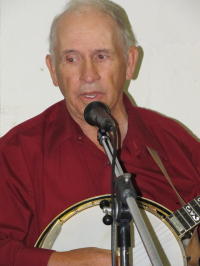 Music maker Darrell McCumbers (above) of Virginia joined the Molasses Fest gospel performers Friday night, shown left is a photo of a younger McCumbers, graduating from Calhoun High in 1958 (He was pickin' and singin' then over 50 years ago)
Darrell and his brothers have entertained thousands of folks over the years, all possessing the McCumbers-Cottrell old-time music genes.
Pearl's husband, Bernard James McCumbers, died at 91 in 2010. In addition to Darrell, she has four other sons, Dare of Spencer, Robert of Elizabeth, Denzil of Calhoun and Dwayne of Shiloh OH.
She has two daughters, Connie Hardman of Navarre, Ohio, and Sandra McCumbers of Parkersburg.