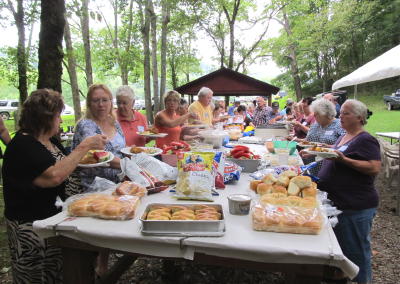 Tables of food, a spread that gives examples
of country food, a highlight of the event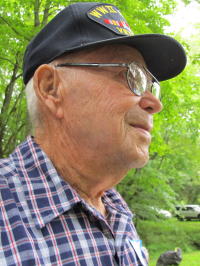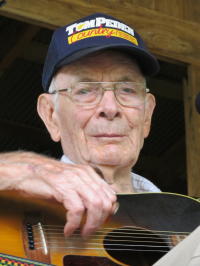 World War II vet Bernard Wyatt (left) and music maker John Elliott,
both bangin' 90 were among the oldest attending the homecoming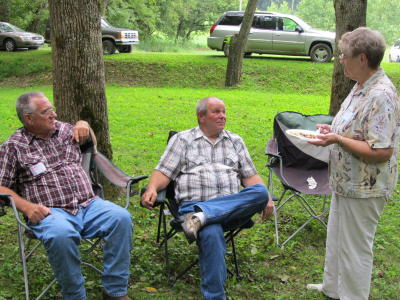 Peggy Whytsell Stemple greets visitors to the homecoming
Peggy Whytsell Stemple said the Homecoming has been an event of at least 35 years, drawing folks who have connections to the lower West Fork Valley.
"I counted, looking at the old lists and scrapbooks, and at least 150 people are no longer with us," she said.
Peggy and her husband Marvin have kept the event going since her parents, Randall and Blanche Whytsell passed.
While the food and music are attractions, it is a time for renewing old acquaintances, people of place who hold family and community close to their heart.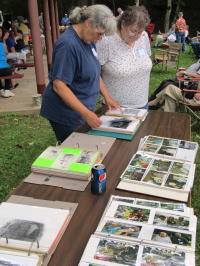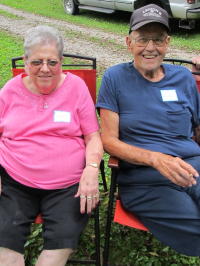 Folks enjoy looking at scrapbooks (L) and
Warren and Betty Kerby enjoy the afternoon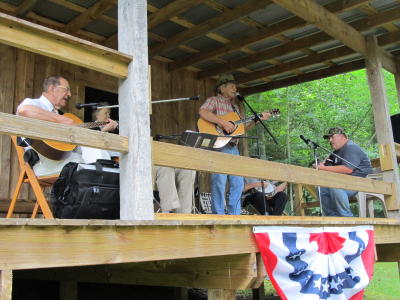 Charlie McKown and music group give annual
rendition of "My West Fork Valley Home"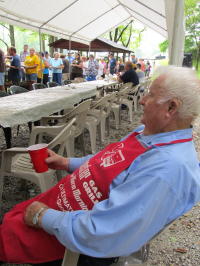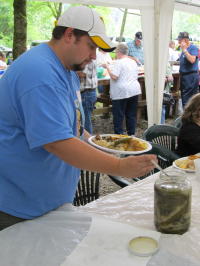 Jim Bell had his famous fish fry (L)
a guest dips for a horseradish pickle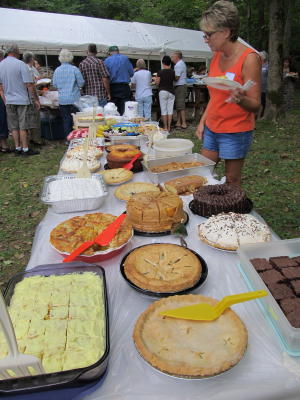 Moments later folks swept down on the sweets table