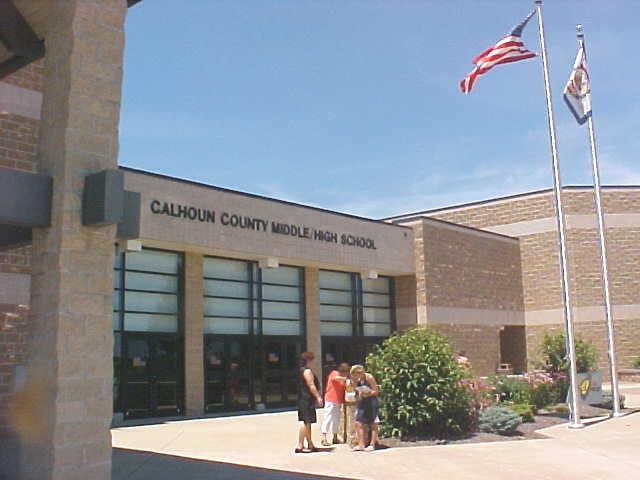 By Bob Weaver
Over 400 Calhoun County High School alumni and their families, most of them out of the area, came to Calhoun Middle/High School yesterday to remember their school days and visit, one more time.
Principals Mike Offutt and Roger Propst welcomed the group, who later enjoyed a meal in the commons area. Kelley Hartshorn Houchin spoke about the accomplishments of the Calhoun County Athletic Complex Committee.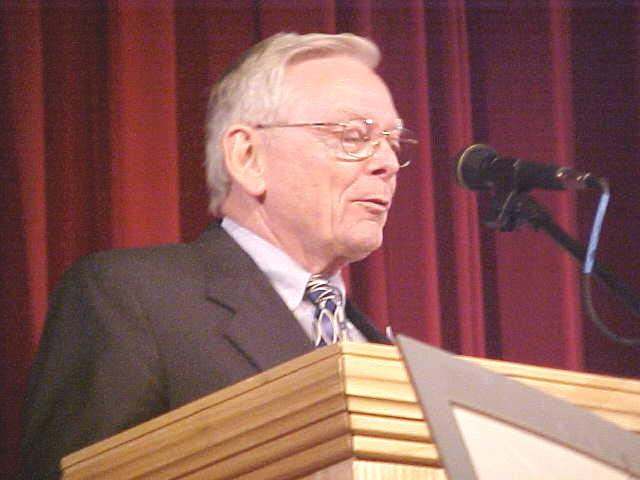 Master of Ceremonies Bill Ice
Master of Ceremonies, William L. Ice, the Class of '48, acknowledged the Alumni Scholarship Award which went to Elizabeth Cunningham, Class of 2002.
John Holiday, who spoke for the 50th anniversary class of 1952, said "I've always been proud to have gone to Calhoun High."
He spoke affectionately of two teachers, Roy J. Stump and Fred O. Barnes.
"It was a time for community traditions, clinging to culture and important values. I'm proud to be a Calhouner," said Holiday. "It wasn't the building, it was the people in it."
Holiday recalled a rumor started that the Board of Education was going to fire Principal Buck Proudfoot. "The entire student body left the school and marched across the bridge to town. The band played music (in his support) and rallied in front of the courthouse."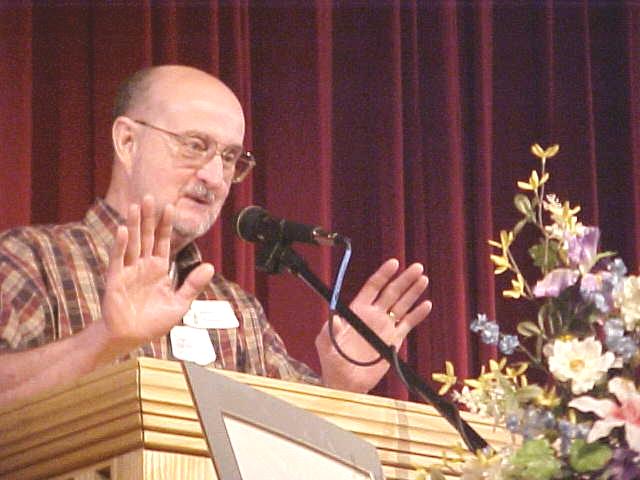 John Holiday says "It wasn't the building, it was the people."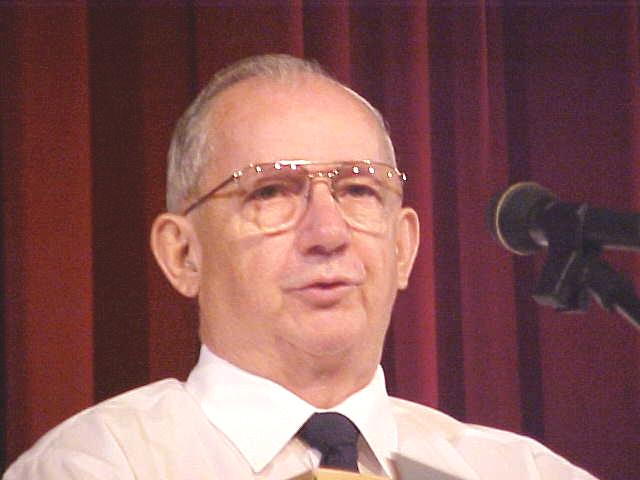 Eugene Stump remembers students who went to defend America
The 60th anniversary class of 1942 was represented by Eugene Stump.
"Five months before graduation, we plunged deeply into World War II. The class numbers dwindled as students went off to war. 'All gave some. Some gave all.' We will try and remember those people today," he said.
Other anniversary classes receiving special recognition were 1967 and 1977.
Alma Offutt Fowler of Grantsville, the Class of '27, the oldest living graduate in attendance, received a standing ovation.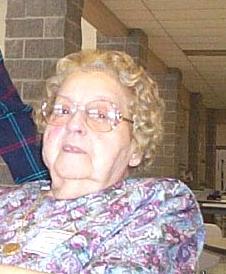 Alma Offutt Fowler of Class of '27 (2001 photo)
Charley Booher of Mt. Zion parked his golf cart at the school entrance to say hello to his old friends. "This buggy is my legs," he said. Booher, who is 89, was the only graduate of the Class of 1934 in attendance.
Thirteen attended a special gathering of the 60th anniversary class of 1942 and thirty attended the 50th anniversary class of 1952. Picture taking, visiting and school tours followed the program.
Alumni President Ila Grey Snider, and her associate officers, Emily Gainer and Jean Simers, coordinated the event.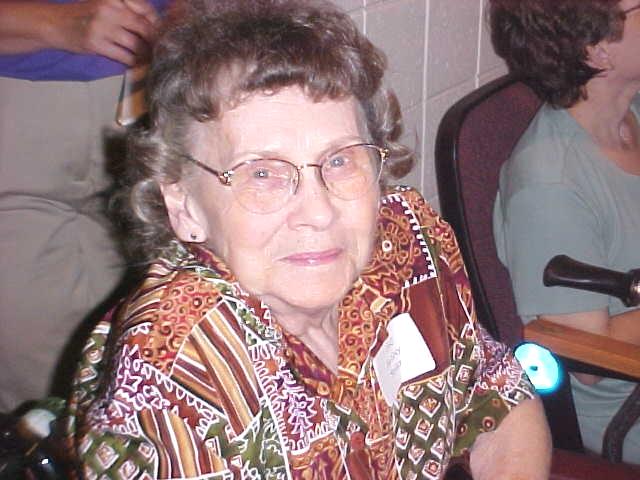 Ila Grey Snider, President of Alumni Association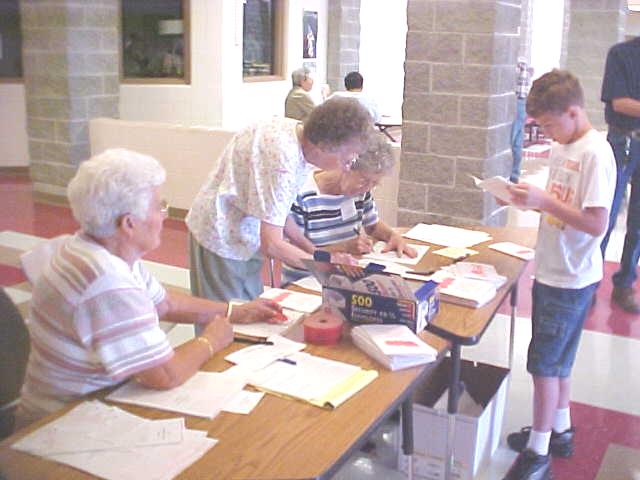 Registering the guests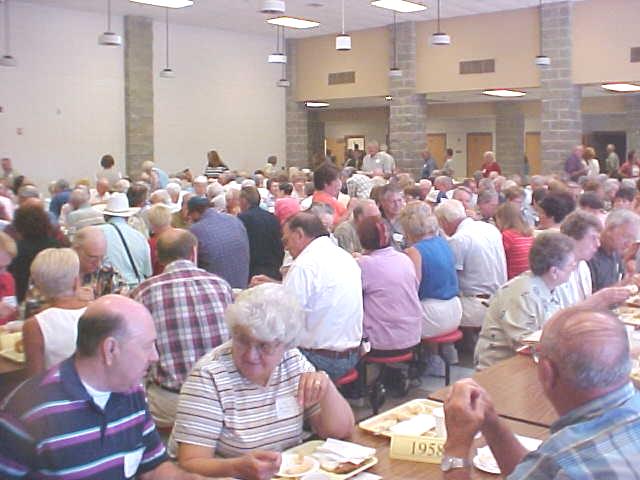 Over 400 attend the event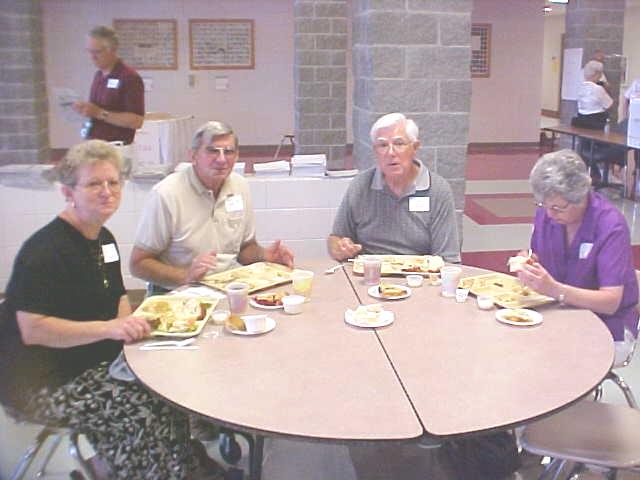 Talking over old times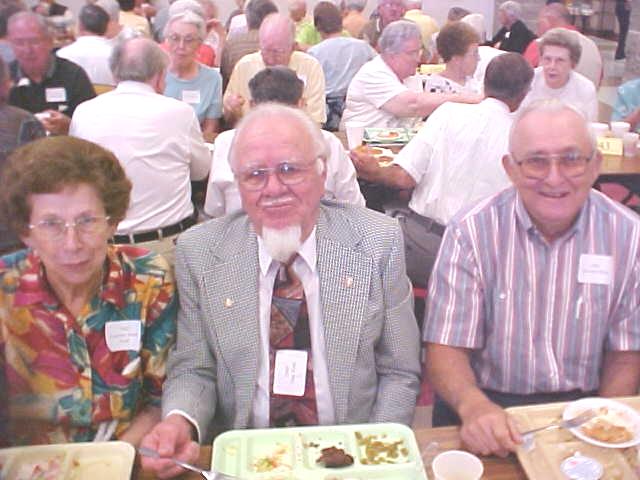 No this is not Col. Sanders, Mr. and Mrs. Don Yoak,
to right is Deward Offutt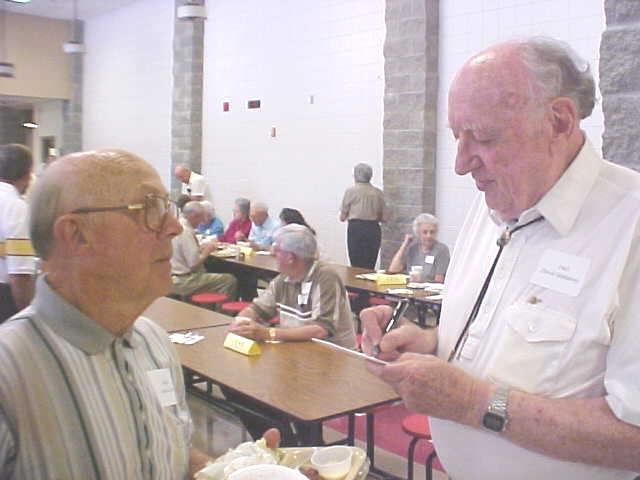 James Law (L) and old friend David Hathaway (R)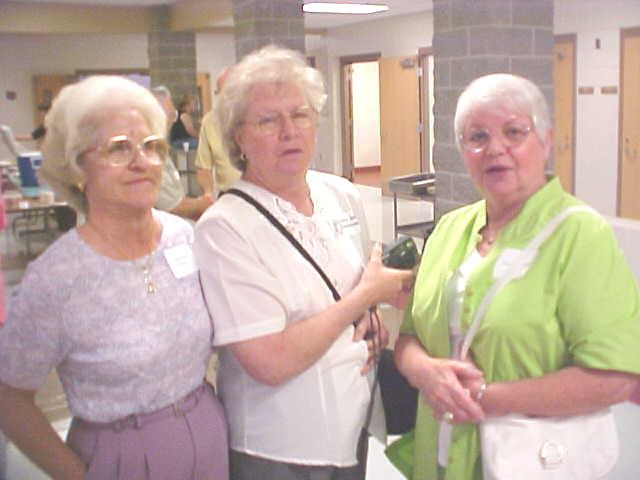 The Dobbins Bunch (L to R) Wilma Dobbins Sampson, Betty Jo Dobbins, Eleanor Dobbins Evans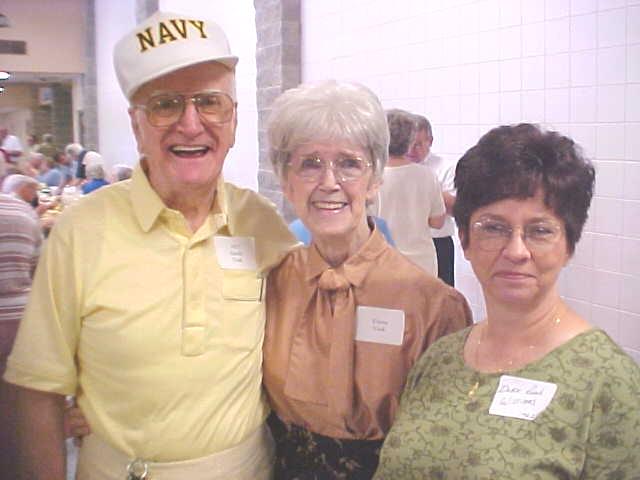 L to R: Harold and Eileen Yoak, Dottie Roach Williams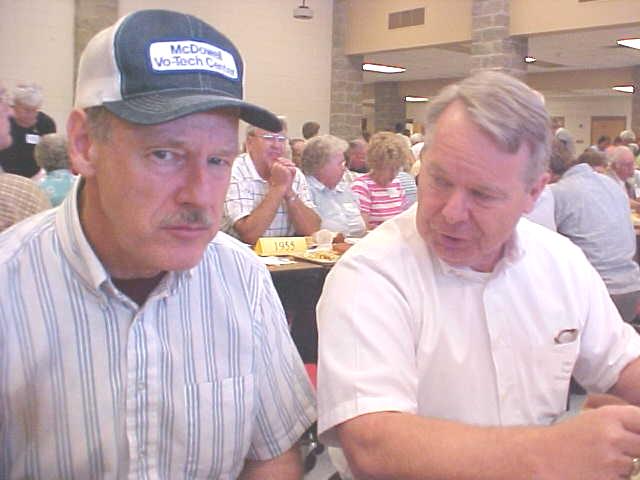 Larry Cottrell (L) and Paul Mollohan (R)
L to R: Bill Harris and Charley Booher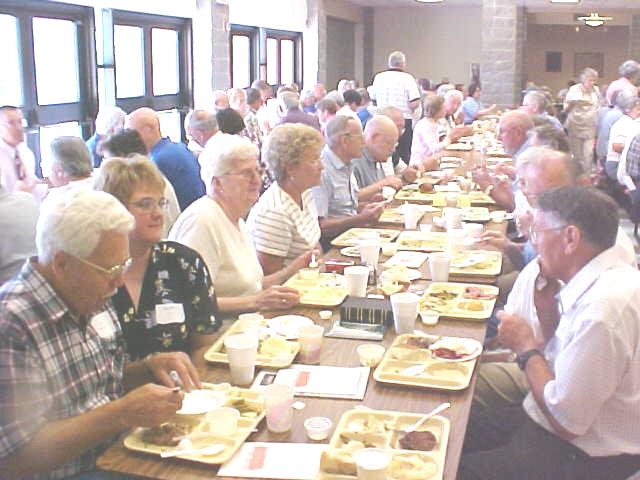 Reunion group enjoys meal in the commons