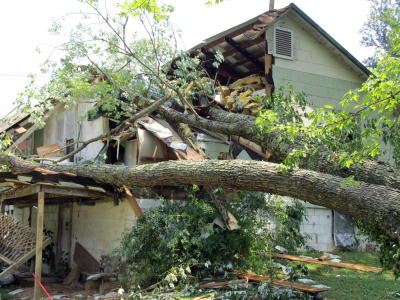 Eugene Shaffer house in Grantsville was crushed by a giant tree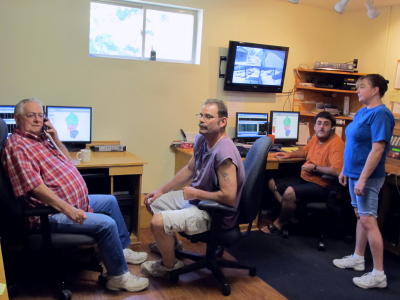 Calhoun OES/911 Director Kathy Wood and staff kept up at Calhoun Control, answering call after call for downed trees, lines, emergency situations, with responders making lots of well-being checks
By Bob Weaver
Winds gusting 70-80 miles per hour swept across the region Friday night (June 29, 2012), downing hundreds on trees on county roadways, breaking electric and phone lines, crushing some houses and pulling electric service lines from residences.
A large number of households were still without electric and phone service early Monday morning.
600,000 lost power in WV.
Calhoun's three fire departments quickly responded Friday night and Saturday morning, along with help from neighbors, and opened the roadways.
The weekend continued to be busy through Sunday night.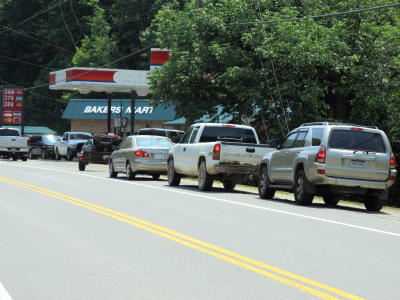 Long lines as residents crowded into service stations
Saturday to get gasoline for cars and generators.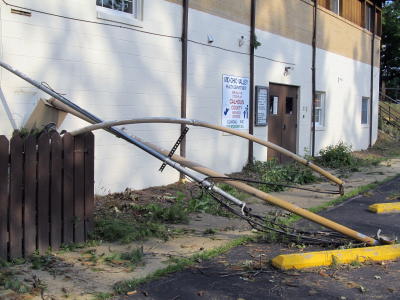 Electric service ripped from Health Department building by fallen tree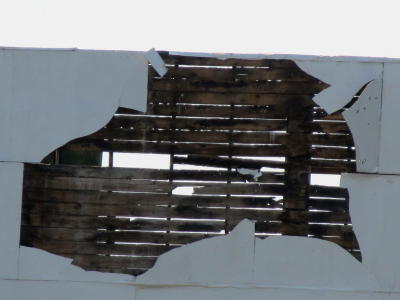 Mt. Zion Drive-in's movie screen took a beating with the high wind
A number of emergency situations happened over the weekend, including an ATV 'mule' accident on Beech Road that killed a 2-year-old girl.
Responders went to a motorcycle accident on Millstone Hill Sunday evening, a truck crash at Millstone early Saturday, while other residents suffered heart and other problems.
The Grantsville VFD was still answering power-line fires Sunday night.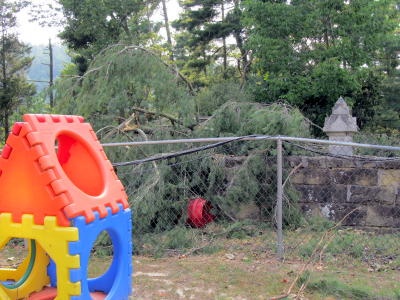 Electric line down on MHHS 'Minnie's Kids' playground
with fallen tree covering historic Cook Cemetery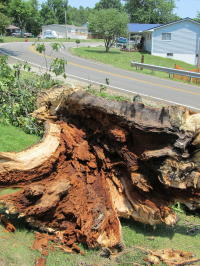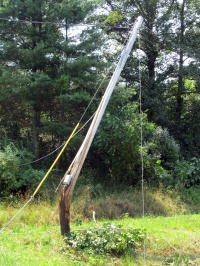 Giant tree fell from Roy Pursley's yard blocking Rt. 16 for
four hours (left) with lots of poles snapped by falling trees