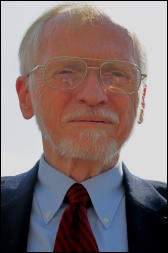 A year has past since Judge Larry Whited suffered a nearly fatal farm tractor accident at his residence near Grantsville.

Whited has made a miraculous recovery, returning to work as the judge of the 4th Family Court Circuit.

Whited suffered multiple trauma, including a fractured hip joint, punctured lung, lacerated liver and broken ribs, with surgery being required to remove part of his colon.

"It's wonderful to walk out into the sunshine and go back to work," he said, and "enjoy my family again."

"I just got on a tractor again last week," Whited said.

He formerly practiced law in Calhoun and was Prosecuting Attorney in Roane County.