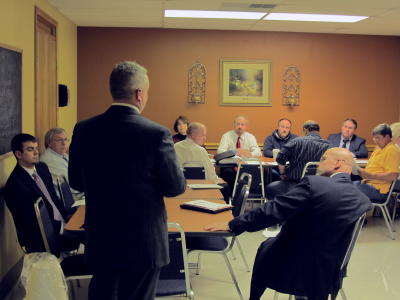 Minnie Hamilton board hears positive financial
report from CPAs Arnett and Foster, then make
a change to head the healthcare operation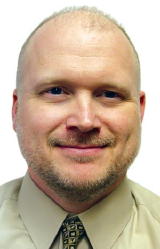 Minnie Hamilton Health System will have a new CEO on May 1st.
The MHHS board, during a meeting Thursday night, unanimously hired Steve Whited to the position. Whited has been the Chief Operations Officer and Chief Financial Officer of the healthcare facility since 2009.
Whited (left) has served at various capacities in the organization since 1996 and was recently recognized by the State Journal. See Stephen Whited
MHHS has operations in Grantsville and Glenville, employing over 200 full-time health and operational personnel.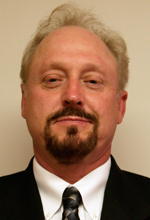 The board accepted the "voluntary mutual termination" of current CEO Randy Lindauer (right) and Lindauer was given an independent consulting contract. He will leave on April 30th.
Dr.Lindauer has a 33 year history of working in healthcare.
See related story DR. LINDAUER 'ON THE JOB' AT MINNIE HAMILTON HEALTH SYSTEM