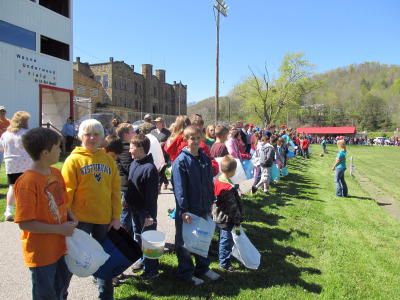 Hundreds of kids line up waiting for starting whistle ...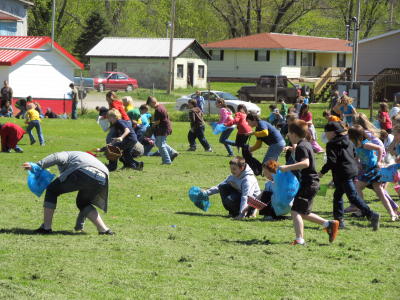 ... followed by a mad scramble for 2000 winning eggs ...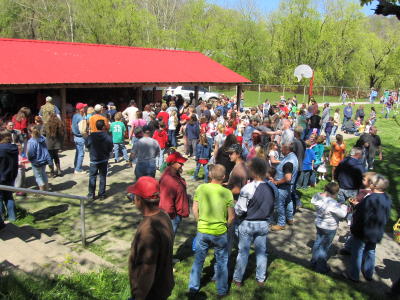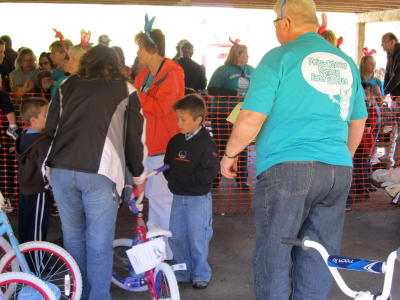 ... and then collecting the hundreds of prizes
Kids dashed for 2000 eggs at Wayne Underwood Field Saturday, vying for lots of prices, including 12 bikes, starter learning boards, money, stuffed animals, and lots more.
It was the 18th annual Melissa Oshoway Memorial Easter Egg Hunt.
The Oshoway's want to thank all the volunteers that are so faithful to help each year with the event and to the following for either a gift or a donation to the Easter Egg Hunt, Billie and Wanda Houchin, Prosecuting Attorney Rocky Holmes, Anita Parsons, Scott Wyatt, Medicaid Advisor, Linda Erlewine Metz and Melanie Henderson, Pettyville Walmart, Shannon Jones Johnson, Sharon Gherke, Nancy Sams, and Susan Newell.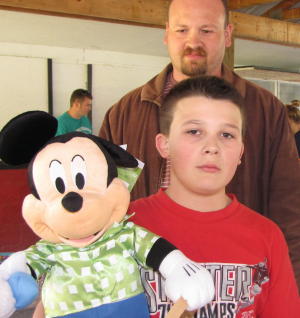 Zachary Harper won a large Mickey Mouse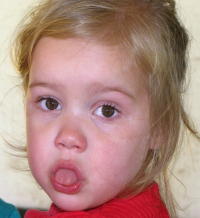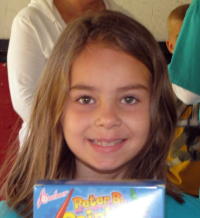 Kynlee Parsons (left) won a large stuffed Easter Bunny
and Albany Davis won a large chocolate Easter Bunny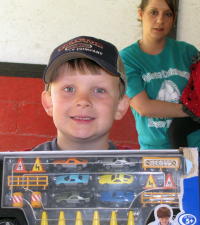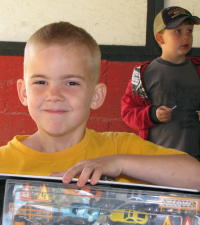 Tristian Lowers (left) and Zack
Parsons each won a Truck Carry Case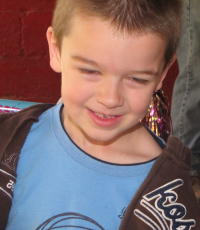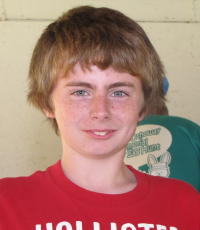 Turner Garretson (left) won a bicycle and
Ben Frederick won a large Easter Basket