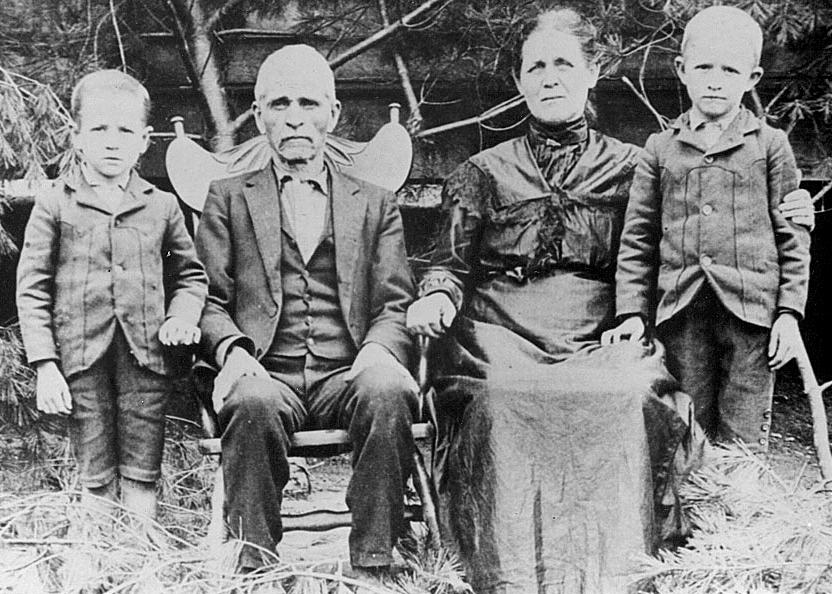 George W. Roach and his wife Susannah Evans with their
twin sons, Dan (far left) and Jessie (far right)
Photo courtesy of Chuck Victor
There was a family gathering of the Roach descendants this weekend at the B. A. Wright farm on Henry's Fork. The original George Roach, a Union soldier in the Civil War, is buried at Dry Hill Cemetery across Henry's Fork, along with his son who was killed in World War II.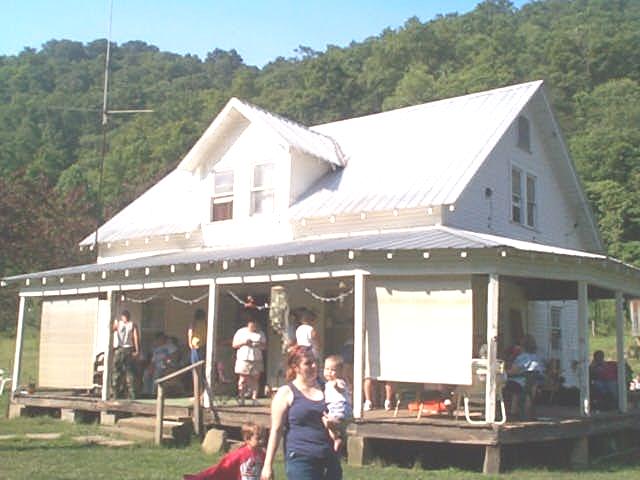 Jasper Roach house on Henry's Fork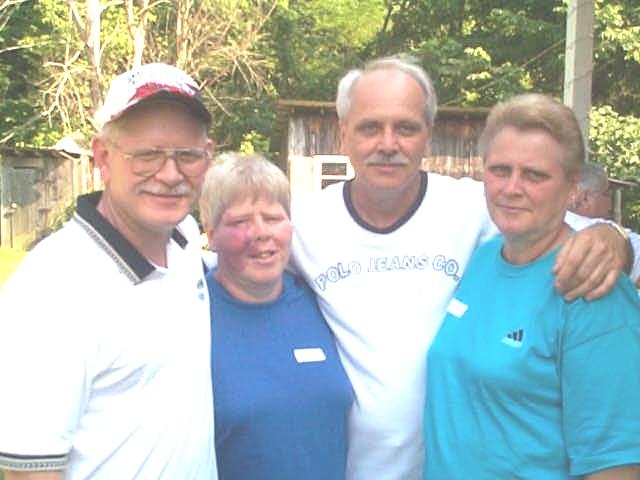 Roach family members ( L to R) Victor Roach, Vicki Roach, George Roach and Patty Roach, of Kanawha County
The reunion was held at the original Jasper Roach residence.
Dozens of members of the extended family returned for a picnic on the ground.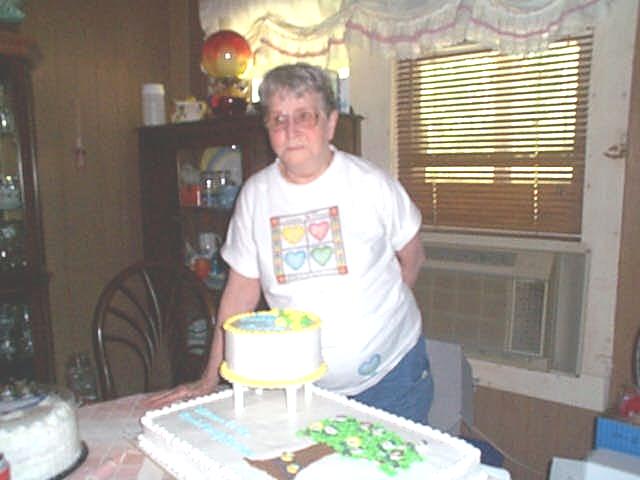 Vi Roach Victor of Akron celebrates her 77th birthday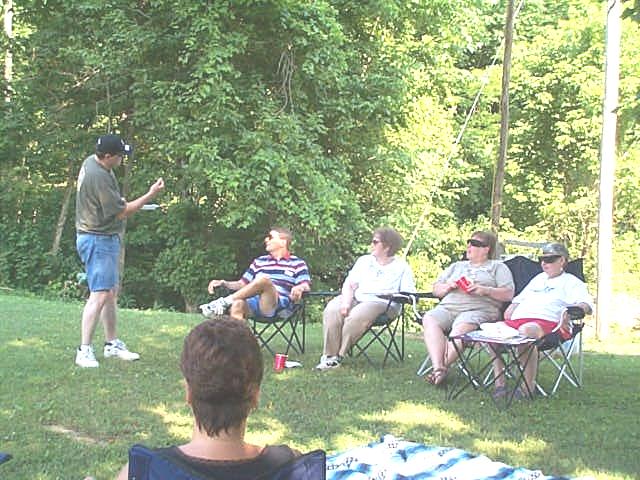 A beautiful day for a lawn picnic