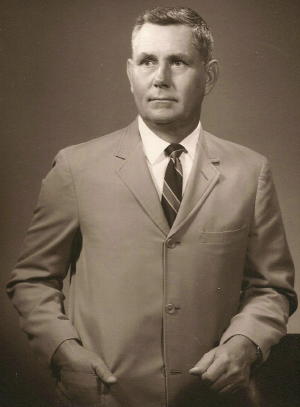 Calhoun native George Roessing (Ross) Hays has died at 100 in Tampa, Florida.
Born at Arnoldsburg into a pioneer family which helped settle Western Virginia prior to statehood.
Read History CALHOUN NATIVE ROSS HAYS STRIKING 100 - Descendant Of Famous Calhoun Family
A graduate of Calhoun County High School and Glenville State College, he served in the Army Air Corps during WW2, doing his flight training in Miami.
After the war he moved to Tampa, where he met and married Sophia Hill (Hays) and began a career in the lumber business with Logan Lumber Company.
He rose to the position of General Sales Manager with Logan, before changing careers and joining First Federation Life Insurance Company, where he eventually became company president.
After retiring from the insurance industry, he returned to the lumber business and worked for Hearin Lumber until his permanent retirement.
Ross was an active member at Palma Ceia Methodist Church and was a member of the Tampa Yacht and Country Club, Feather Sound Golf and Country Club, and Ye Mystic Krewe of Gasparilla.
See complete obituary George Roessing (Ross) Hays