Article and photos courtesy of John Griffin

Once again Griffins from all over the good ol' US of A assembled at Arnoldsburg, West Virginia for their annual reunion.

Young'uns and seniors, big'uns and little'uns, all sat down for a fine lunch and gag gift exchange that has become the talk of the descendants of G. W. and Millie Varney Griffin.

Door prizes were awarded to the oldest and youngest, the farthest traveler, newest wed couple, etc. Pug became an instant celebrity, being adored by many of the crowd.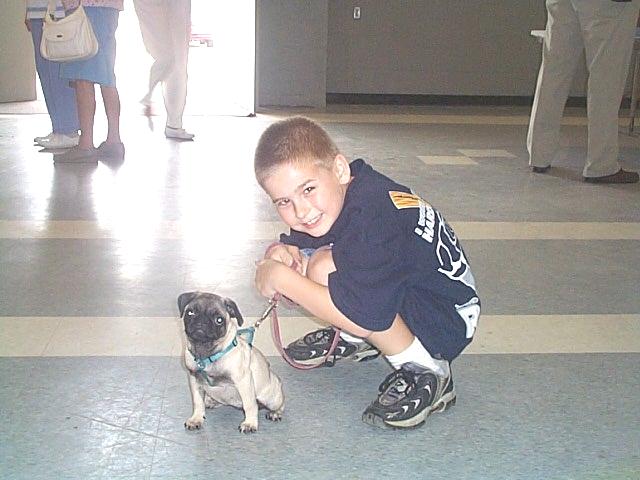 Billy Sands and buddy Pug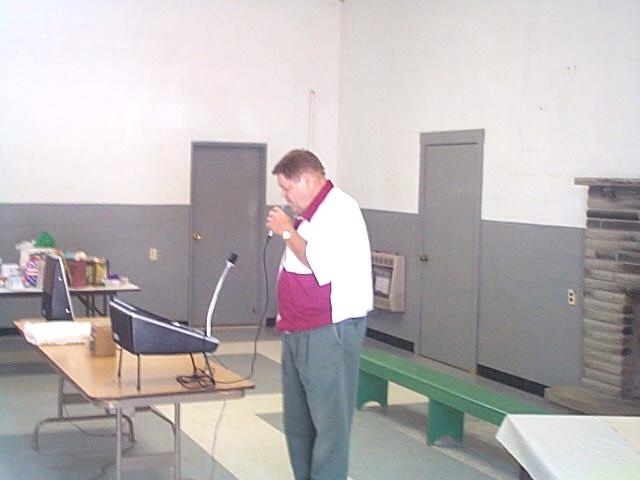 MC Richard Griffin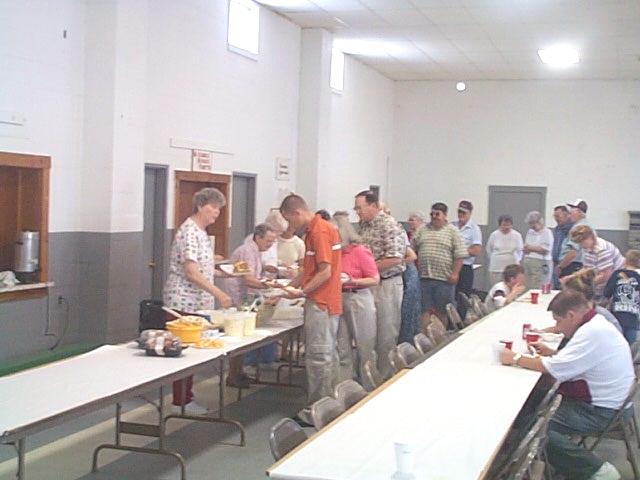 Lunch time at last!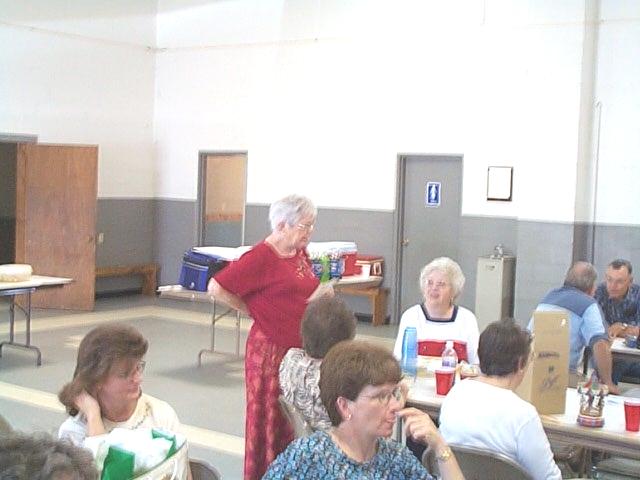 Ruth, Eloise, etc.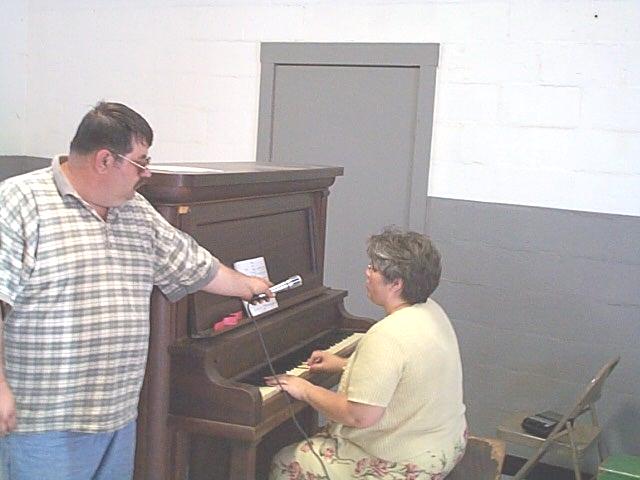 Cooter is a good mikestand as Mary sings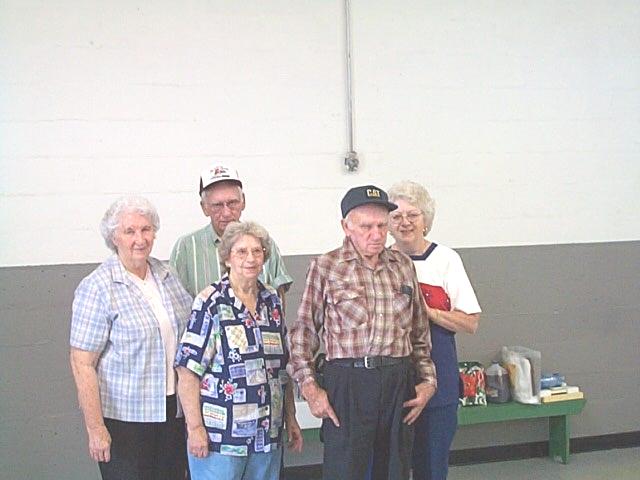 Donna, Verda, Glenn, Dad (Ralph), & Eloise
Looking For Decedents of George W. and Millicent Varney Griffin for the Annual Griffin Reunion
The reunion was held on Sunday June 2, 2002 at the Community Center in Arnoldsburg, WV. If anyone didn't receive a letter, please let me know so that I may add your information to the mailing list. If you were unable to attend please have someone update your information with me. You can also e-mail me at: susan.sands@consultant.com or phone - Susan (Griffin) Sands at (330) 644-3173 or Brooks Griffin at (304) 346-4230.
We are also looking for any pictures or genealogy information you might have to share.
Thank you,
Susan D. (Griffin) Sands