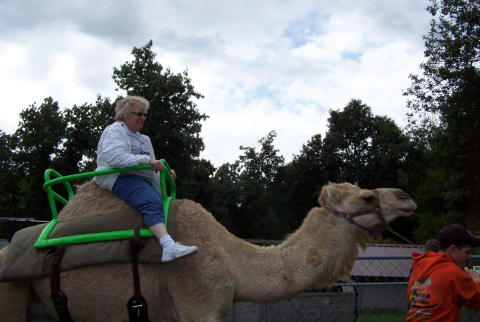 Betty Fern Holpp Weaver of Phillip's Run turned 85 on September 25th.
In keeping with a wish to ride a camel she has had for years, her family traveled with her last Saturday to Hovatters Zoo located close to Kingwood, WV.
She got her wish.
She was married to the late James Lauren Weaver. They had 5 children, David Weaver of Grantsville, Lora Sturm of Ripley, Linda Shock of Mt. Zion, and Martha Haymaker of Ripley and the late James F. "Jim" Weaver of Okinawa, Japan.