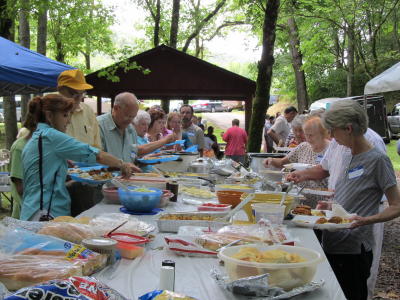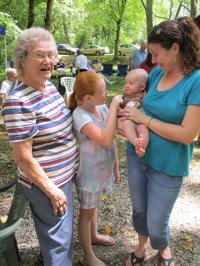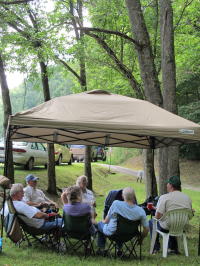 Folks come from far and wide to the get-together
The annual Whytsell Reunion was held Sunday in the grove along the West Fork of the Little Kanawha, an event that started about 40 years ago.
Peggy Whytsell Stemple, who with husband Marvin keeps the reunion going, says what has become noticeable each year is the absence of of the old-timers who have passed on.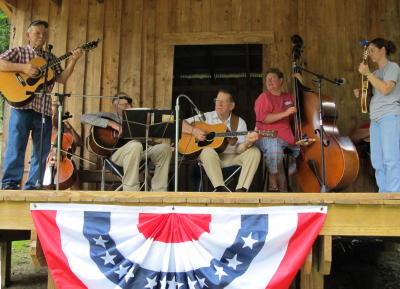 In the West Fork Valley far away where people take their ease. They dance all night and sleep all day and wake up when they please. Where a man of means eats turnip greens while the common folks are fed sassafras tea, hominy, sow jowls and corn bread.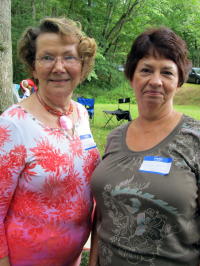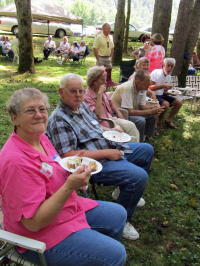 Cousins Norma McCoy Kemp and Dottie Roach Williams enjoy the day (L) while Peggy and Marvin Stemple (front) take time to have some food
But the robin bird keeps singing in the laurel and the spruce. The old cow bells keep ringing as the cows come home to roost. The sun goes down and the moon comes up just like it's always done. Then we'll pick old Kentucky in my West Fork Valley home.