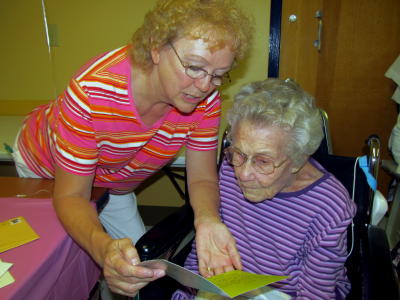 Ruby is Calhoun's latest centenarian
A life-long Calhoun woman had her wish come true yesterday, celebrating 100 years.
She received lots of cards from well-wishers and enjoyed a birthday party given to her at Minnie Hamilton Long-Term Care.
Ruby Husk Craddock, who was interviewed earlier by the Herald, always said, "I want to live long enough to have those double zeros."
Growing up in a remote hollow near Hur, she made a trip into that deep hollow to visit her birth home one last time. The house was long gone.
Read stories about Ruby's life:
RUBY INCHING TOWARD 100 - Celebrates 99 Years