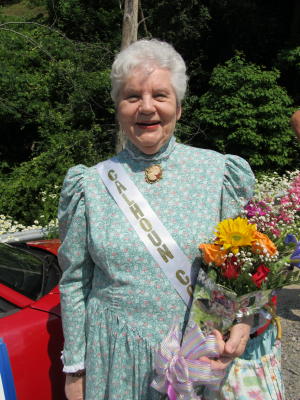 Grace DeLorenzo, 78, has been name Calhoun Belle for the 2011 West Virginia Folk Festival, set for June 17-19 in Glenville.
The Sycamore Creek woman is originally from New Jersey. She and her husband Edgar moved to Calhoun about 20 years ago.
She is a professional oil and water color artist and also does crocheting and sewing.
Grace is employed by Calhoun Banks and attends the Good Shepherd Catholic Church in Glenville.
She has served on the boards of Minnie Hamilton Health System and the Mid-Ohio Valley Health Department.
She has five children and sixteen grandchildren.
In 1957, the Folk Festival Belles became a part of the festival and have been a tradition ever since.
The Belles are selected in each county by local groups, such as the Extension CEOS (Community Educational Outreach Services), Senior Citizens groups, or a Chamber of Commerce.
Each Belle must be 70 years of age or older in the year she is chosen and she should represent the true pioneer mountain spirit.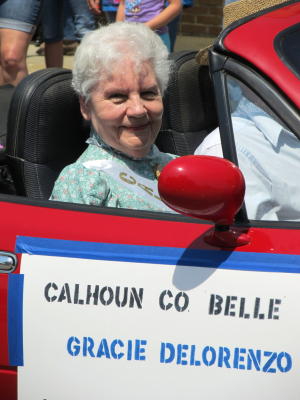 Mrs. DeLorenzo participated in the 49th Annual
Wood Festival Parade, Saturday in Grantsville