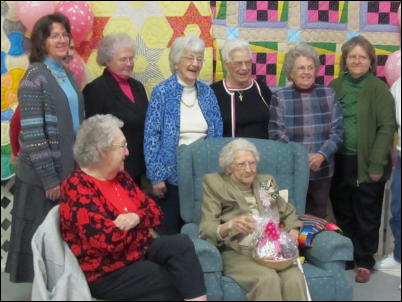 Byrnadeen with some of her friends, celebrating 90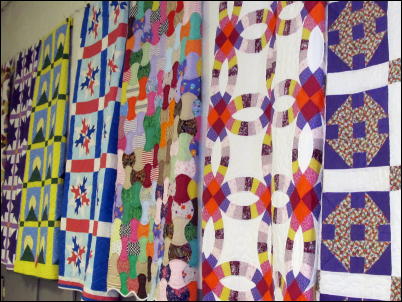 Just a few of 50 quilts on display at the hall
Relatives and friends came to the Arnoldsburg Community Building Sunday to celebrate Byrnadeen Offutt's 90th Birthday.
More than 50 of Byrnadeen's hand-made quilts adorned the walls of the building, quilting is one of her favorite things to do.
Many of the quilts have tags, designating individuals who will be receiving them.
See BYRNADEEN STILL PLAYING PIANO AT 90 - "Goin' To Get My Driver's License Renewed ..."