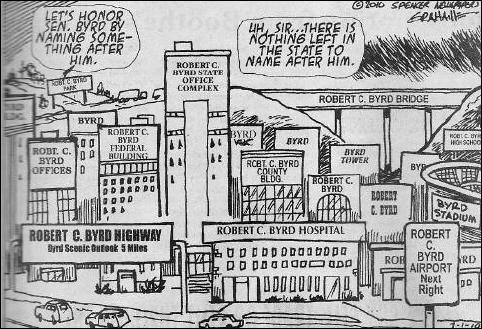 Grahame cartoon publish in the January 27, 2011
edition of The Times Record-Roane County Reporter
Calhoun resident and cartoonist Neil Grahame has once again had his work published in "The Best Editorial Cartoons of the Year."
Grahame, whose editorial cartoons are published in Spencer Newspapers, has made the national book 22 out of 23 years. The book features about 400 editorial cartoons by 167 cartoonists.
Grahame has also received numerous awards from the WV Press Association for his cartoons that appear weekly in the Times Record and Roane County Reporter.
Neil and his wife Susan Grahame live at Minnora.