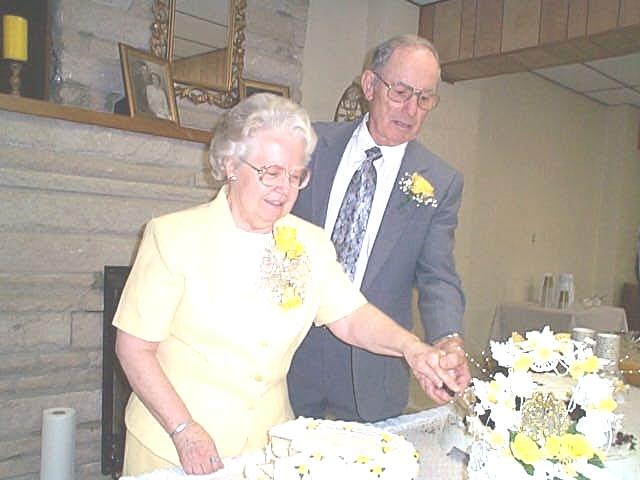 Hoskins celebrate fifty years
By Bob Weaver
Euell and Imogene Fowler Hoskins celebrated their 50th wedding anniversary yesterday at the First Baptist Church in Grantsville. It was old home week with family, neighbors and friends stopping to honor the Calhoun couple who have always lived in the county.
It has been a marriage of "love and prayers," said Imogene Hoskins. "We never saw eye to eye, but we never quarreled. Junior has never raised his voice to me. Somehow, we understood one another."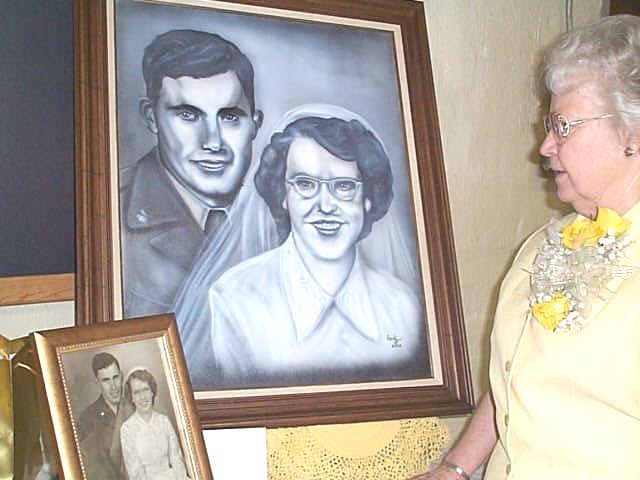 Imogene remembers the wedding 50 years ago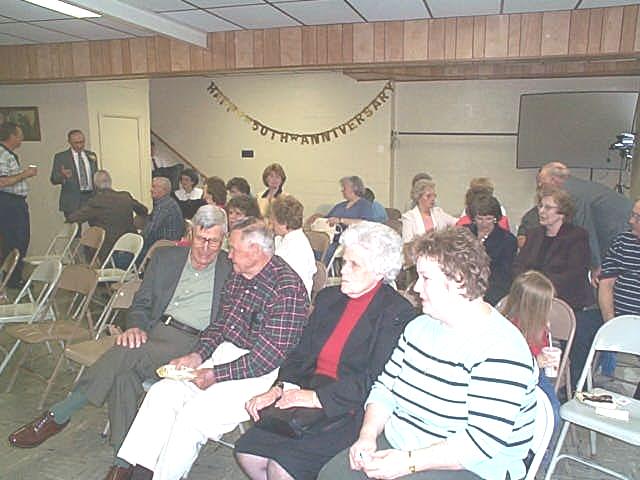 Lots of friends come to celebrate
The couple met while students at Calhoun County High School in the 1940's, Junior went off to war before he graduated. He was among several Calhoun vets from WWII who received belated high school diplomas.
"We were married at the Enon Baptist Church by Rev. Loyd Cosby," said Junior, who is the son of Euell and Eunice Parsons Hoskins, Sr. of Spring Run near Arnoldsburg, and came from a family of eleven. Hoskins family are among early pioneers in the county, Mace, Conley, Parsons and Cogar.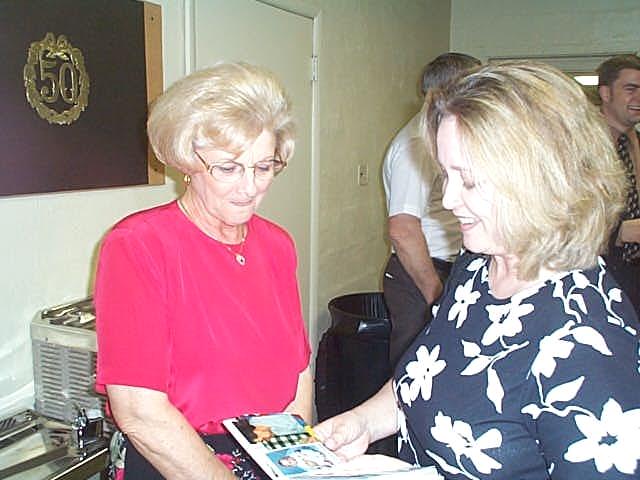 Recalling family memories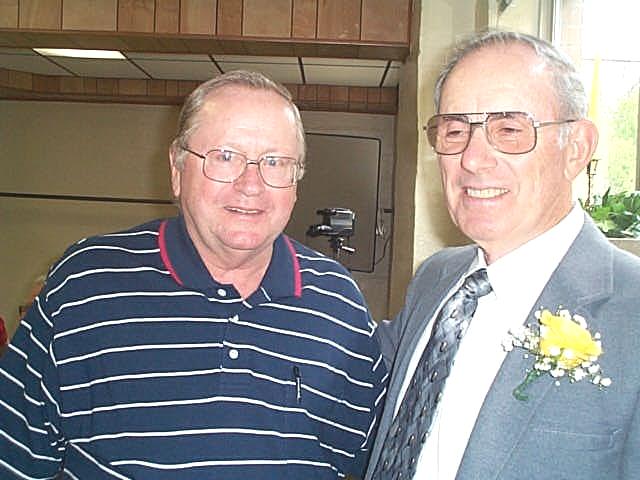 Dale Starcher (left) was best man, joins Junior (right) 50 years later
Mary Imogene Fowler Hoskins was the daughter of Frank and Elfie Barr Fowler of Phillips Run, and came from a family of ten, and are linked to other early families like Barr, Huffman, Vannoy and Weaver.
The Hoskins were reunited yesterday with their best man from 50 years ago, Dale Starcher of Painesville, Ohio, who returned for the celebration. "This is the second time we have seen each other in the past 50," said Junior.
Junior and Imogene are the parents of Karen Bonar of Grantsville and Roger Hoskins of Vienna. They and their families greeted the guests and helped plan the special celebration.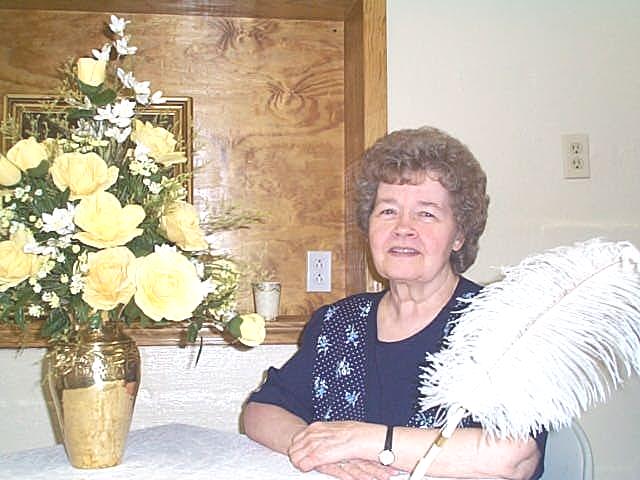 Registering the many guests