November, 2010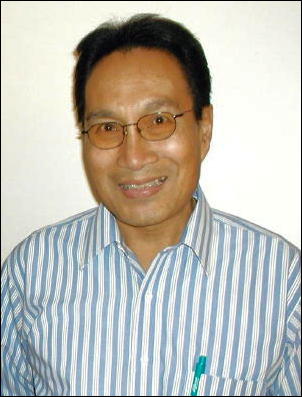 Well-known Calhoun physician Juanito M. Aya-ay, MD, 68, died at his home in Parkersburg from cancer.
He had practiced medicine in the Calhoun community for 38 years.
He was a past President of the Philippine Medical Association. He served as a cantor for St. Elizabeth Catholic Church in Elizabeth, WV and was an active member of the St. Francis Xavier Catholic Church in Parkersburg.
Funeral Services were held in Parkersburg.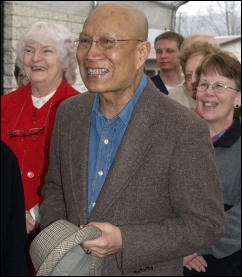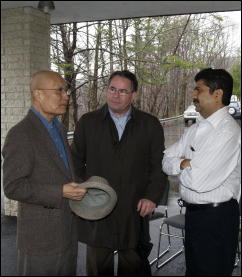 Dr. Aya-ya returned to Grantsville in 2009 for
the dedication of his former office building, now
Minnie Hamilton Health System's, Dental Office
He is survived by his wife of 42 years, Corazon Benitez Aya-ay; five children, Georgina (Trevor) Poole of N. Myrtle Beach SC, Paul Aya-ay of Parkersburg, Jerome (Maria Tascon) Aya-ay of Spartanburg SC, James (Melanie) Aya-ay of Tampa FL, Jonathan (Amie) Aya-ay of Huntington WV; ten grandchildren, Freddie, Christen, Christopher, Xavier, Olivia, Xander, Averi, Sophia, Jonathan and Jolie.
He was born February 14, 1942 in Baclayon, Bohol in the Philippines a son of the late Cesar and Priscilla Malon Aya-ay.