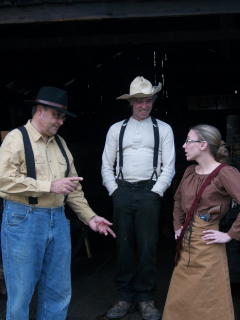 Pictured left are Bob Bonar (left) Grant Clark (center) and Casey Hill (right); Pictured right are Clayton Barnhart (left) Monty Arnold (center)
and Casey Hill rehearsing for Legends and Lore presentation
The last presentation of a dramatic interperation of a Calhoun Village in disarray during the Civil War will be presented Sunday afternoon at Heritage Village at the Calhoun Park.
The final of three presentations will be a 2 p.m. The event will feature old fashioned storytelling, period costumes and characters, and a visit with the one and only, Nancy Hart.
A donation of $3 is requested to attend.
The presentation is by the Calhoun Historical Society.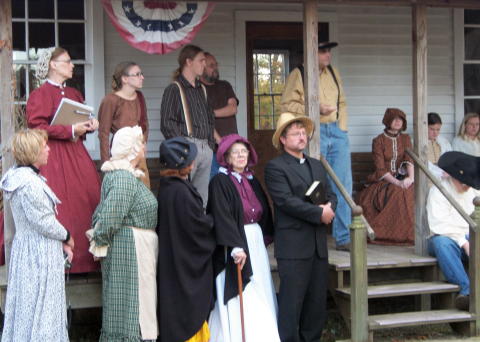 Some of the drama cast members listening to directions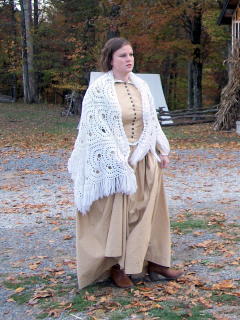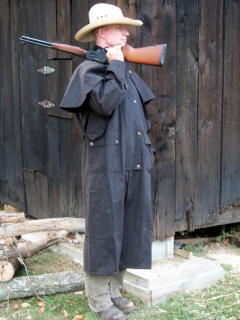 Erin Barnhart (left) and Andy Mlynek
in scenes from this week's rehearsal