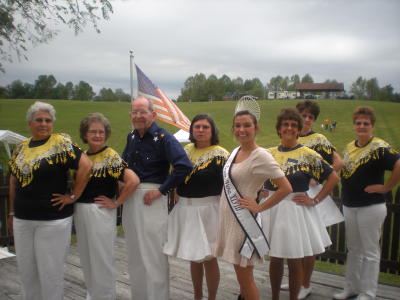 Queen Flora XLVIII, Miss Amara Yoak, was out representing
and enjoying the festivities of Calhoun Days, pictured
with some of the members of the High Mountain Cloggers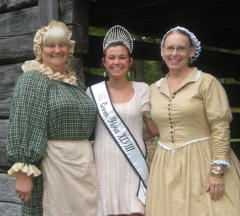 Queen Flora enjoyed everything, from the tours at
Heritage Village to The Battle of Sycamore. Amara
is the daughter of David and Melissa Yoak of Grantsville
Photo courtesy of Melissa Yoak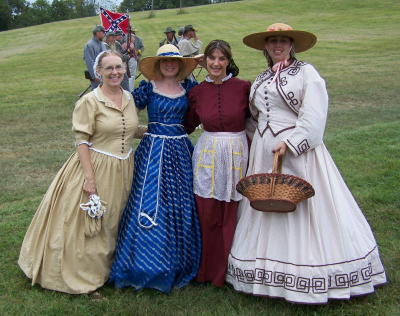 L-R: Terry Harris, Maricia Mlynek,
Mimi McDonald, and Erin Brown
Photo courtesy of Terry Harris
Calhoun Days, held September 10-12 at the Calhoun County Park featured lots of entertainment and special events, including tours of Heritage Village and a reenactment of the Battle of Sycamore. (Look for more on the battle in coming days) The event was a fundraiser for the park.
Calhoun Days Committee, expresses thanks to all who attended - the Civil War reenactors, volunteers, and exhibitors. A special thanks to Matt Ashley for his horse-drawn wagon, Stump Funeral Home for the horse-drawn hearse display, and Calhoun Historical Society for Heritage Village.
Also, Jim and Evelyn McCormick for making apple butter, Steve Peters of WVRW & WHAW for promotional consideration, Jim Burrows and Dwayne McCormick for the sound system, Scott Sullivan, WVRC, 104.7 FM, Jim Yoak and the Calhoun County Committee on Aging for the shuttle bus and Kevin Starcher and Nub Marks for all the work they have done at the park above and beyond the call of duty.
Calhoun Days would not have been possible without the financial support of its sponsors, Minnie Hamilton Health System; Calhoun Banks; Loren B. Howley, Attorney at Law; and Grantsville Foodland.
Calhoun Days Committee members are, Jim Sullivan, Chair; Members, Shirley Ball, Maricia Mlynek, Connie Sullivan, Ray LaHaie, Jim McCormick, Henry Cooper, Fred Cornell, Roger Jarvis and Terry Harris.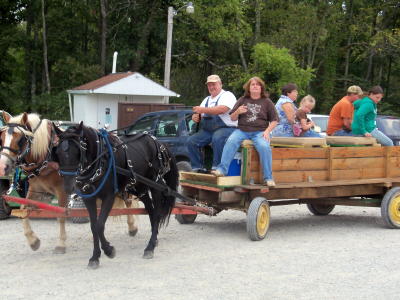 Matt Ashley's horse-drawn wagon
provided rides around the park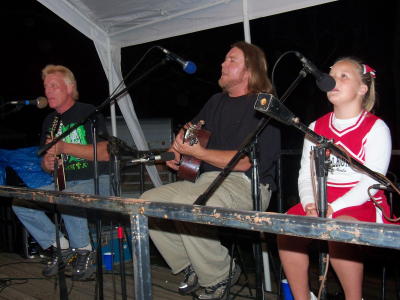 The McCormicks - Dwayne and Jeremy McCormick,
and Autumn Siers play for the Saturday night crowd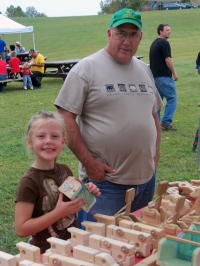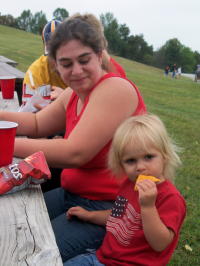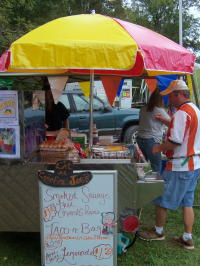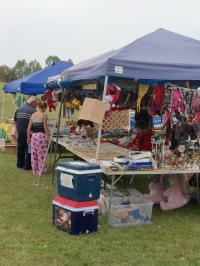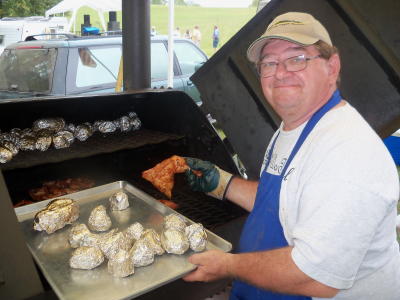 Jim Sullivan masters the chicken and 'tater grill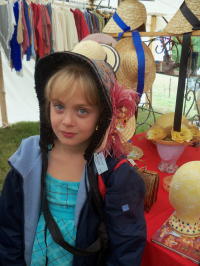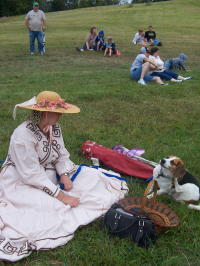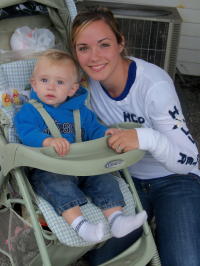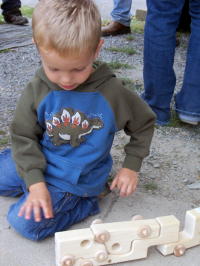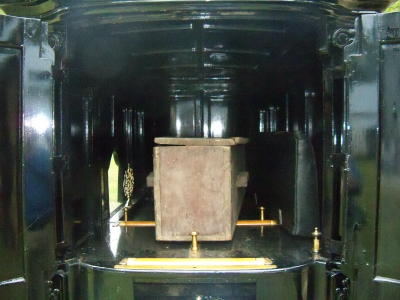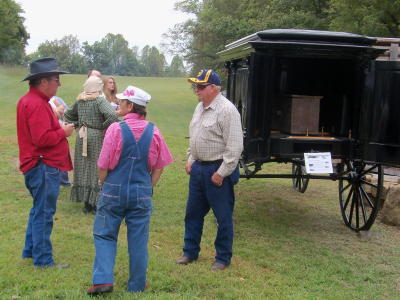 Jim Bell (right) talks about Stump
Funeral Home's horse-drawn hearse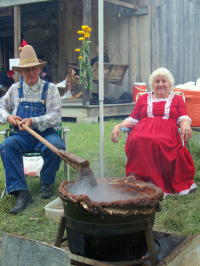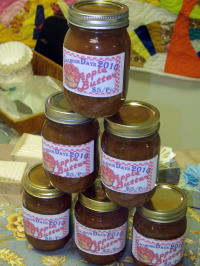 Jim and Evelyn McCormick stir
apple butter for the event