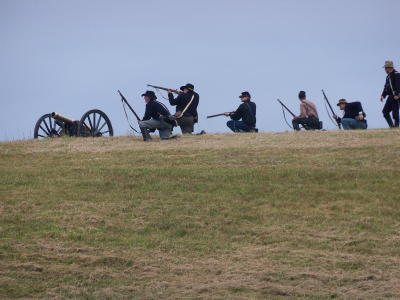 The skirmish took to the ridge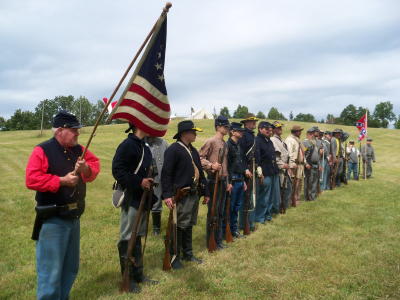 Some of the reenactors who participated in the drama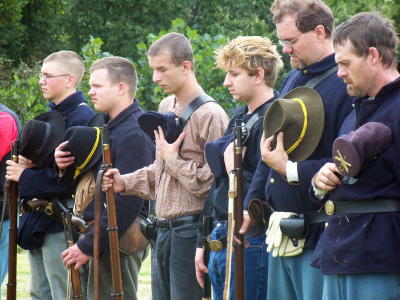 Reenactors have moment of silence, remembering 9-11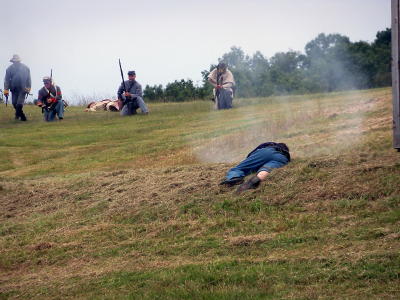 A few fatalities between the Yanks and the Rebs
2010
A highlight of Calhoun Days at Calhoun Park was the Civil War reenactment of "The Battle of Sycamore."
The rain held off for both performances, Saturday and Sunday. Folks came to the park to enjoy the day, participate in the events or visit Heritage Village.
The event was a fundraiser for the park.