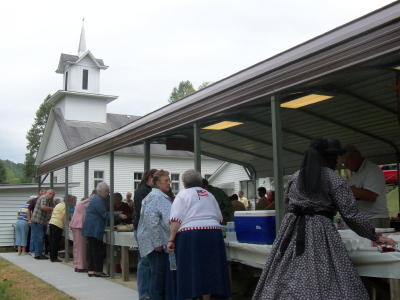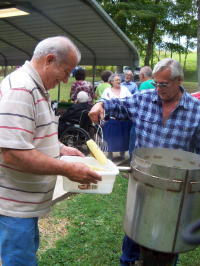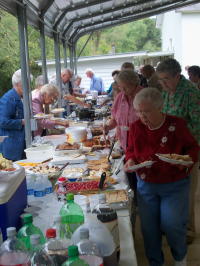 Parishioners and guests attended the homecoming, with
the Rev. John Vannoy welcoming them from far and wide
A large crowd attended the Enon Baptist Church Homecoming Saturday on Route 7 near Russett.
The food spread extends the length of a long, long table and features, among other things, lots of corn on the cob.
The event included a special church service and music.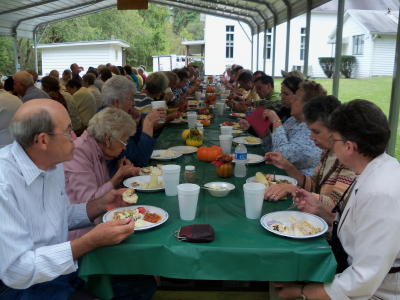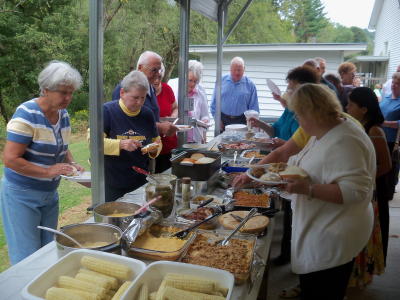 Church is celebrating 115 years
The church has a 115 year history, founded in 1895. Rev. William Burns, husband of Florinda Stump Burns, was the first minister.
The organization of the church took place in the Enon School, located on property owned by the late Rev. Harold and Velma Riggs Huffman.
In 1896 a site was chosen for the new church along the Little Kanawha River. Early Deacons were, John Johnson, Sr., A. Huffman, R. L. Marshall and A. J. Huffman.
The sturdy structure has endured floods in 1919, 1937, 1967 and 1985, receiving considerable damage each time.