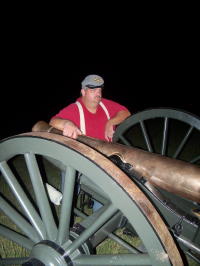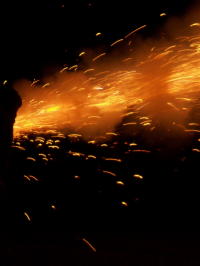 Rebel soldier prepares to fire
cannon across park darkness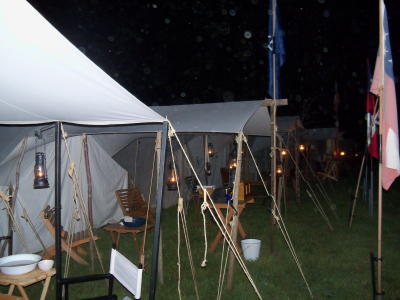 Reenactors were preparing
quarters late Friday night
Regional reenactors were gathering at Calhoun Park last night for the two performances of "The Battle of Sycamore," to be presented free to the public at 2 p.m. Saturday, with a repeat performance at 2 p.m. Sunday.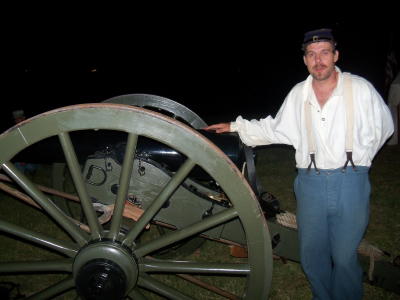 Yankee reenactor prepares his cannon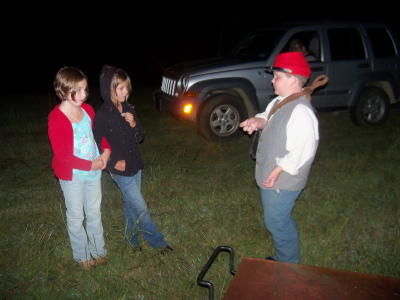 Young reenactor tells some Civil War tales
Friday night the Rebs and the Yanks fired cannons after dark across the park fields, with several folks turning out to enjoy the event.
The reenactors will be in period costume and will be greeting visitors at their camps throughout the weekend.
CALHOUN DAYS is a fundraiser to help keep the county park open.