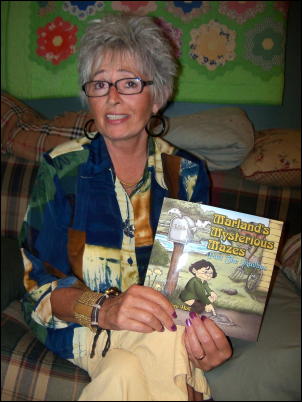 Since she was a young child, Kathleen Hall had a love for 'making a story,' as she called it.
Hall, who lives on Little Creek near Creston with her husband, has just published her first children's book.
Hall, now, 62, was first published at age 15 and has authored many magazine articles, but "Marland's Mysterious Mazes" is her first children's book.
She was diagnosed with multiple sclerosis nearly 30 years ago, saying her deep faith in God has never allowed the disease to steal the good, or hard times from her life.
Being raised in a small Massachusetts town, she and her husband reside on their 100 year old retirement farm located in the narrow Little Creek valley.
Hall says her love for family and God, in addition to her writing, keeps her days filled. Antiques and primitive furniture surround their home.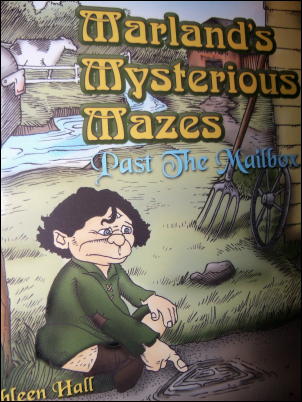 "Marland's Mysterious Mazes" is a wonderfully magnetic story which draws its readers inside its pages.
Imagine a strange little forest creature dwelling inside his own rustic cottage at the end of a dark tunnel far beneath an old farmhouse.
The story opens with a myriad of questions and fantasies for any reader.
Marland's very existence is sustained by something outside the realm of his understanding that cannot be seen or heard. His memories are suspended between reality and pretend.
The book is available from Amazon.com