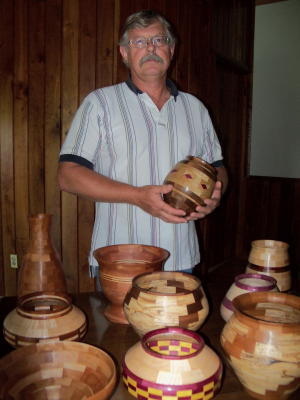 Gainer receives recognition for his finely crafted bowls
By Bob Weaver
Calhoun native Roscoe "Cokey" Gainer was recently honored for his segmented bowls at Tamarack and the Art Center of Parkersburg.
Gainer, a longtime woodworker, has been finely crafting the bowls for three years, each taking 30-40 hours of work to connect hundreds of pieces of wood together.
A bowl designed by the retired teacher was one of five given a merit award out of 400 entries at a special exhibition called "The Best of West Virginia" at Tamarack.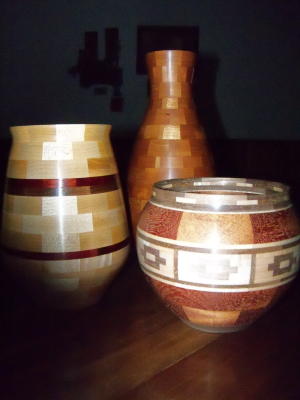 Bowls take 30-40 hours each to craft
Gainer's bowl won third place in the three dimensional wood category at the Parkersburg Art Show.
"This is the first time I've entered my work," he said, "and this has been a big reward."
While he uses some exotic foreign wood in the pieces, he sticks mostly to native Appalachian woods, like cherry, walnut and maple.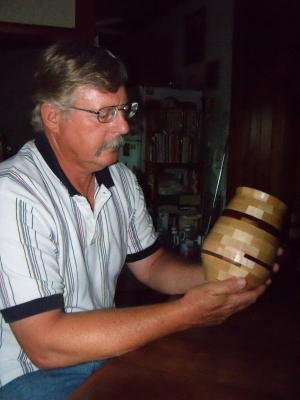 "This has been a big reward"
"I've always liked to craft wood," Gainer said, doing furniture, muzzle loaders and carvings.
His work is being juried at Tamarack, where it is expected to be placed for sale.
He has donated some of his beautiful segmented bowls to several recent benefits in Calhoun.