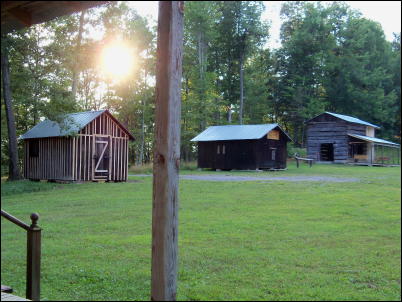 Heritage Park is Calhoun treasure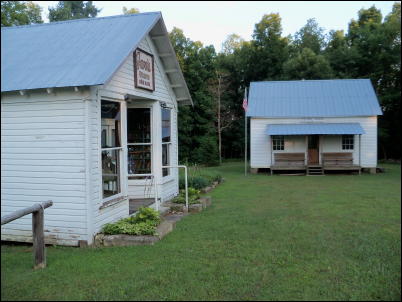 Jarvis Store from Oka and the Stevens
one-room school from Pine Creek Hill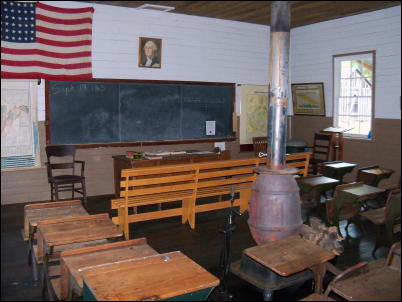 Stevens School is flashback
to early education in Calhoun
By Bob Weaver
Heritage Park at Calhoun Park continues to draw visitors who return to the county during the summer months.
The historic villages features a store, a school, a blacksmith shop, a post office, log cabin dwellings and other buildings representative of life during earlier times in the county.
Volunteers have spent hundreds of hours over the years with the village's development, according to Jim Bell, Calhoun Historical Society member and long-time project volunteer.
"We've made a lot of progress, but we sure need more help," Bell said.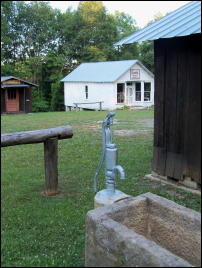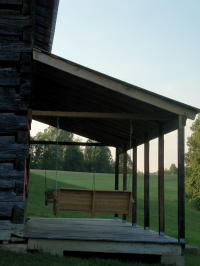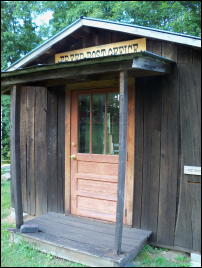 Two of the buildings are currently under development, both log cabins.
Tours are frequently scheduled, with the doors open to the public.
Tours will be featured during the park's Calhoun Days, September 10-12.
See CALHOUN PARK IS PRISTINE TREASURE