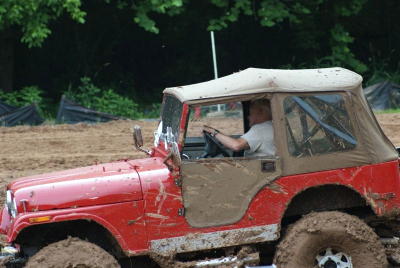 "I've been into cars for a long
time," says Walker (Paige Toney Photo)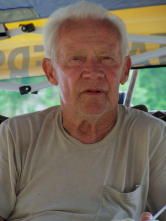 Seventy-seven-year-old Irvin Walker of Big Bend was a real crowd pleaser Saturday at the the Wood Festival's Mud Bog.
Walker won 1st Place in the Outlaw Deep Pit, up to 37.5 tire division by going 118 feet.
Walker told the Herald he's had the hobby most of his life, asking, "Why should I give it up now?"
He had the whole crowd pulling for him.