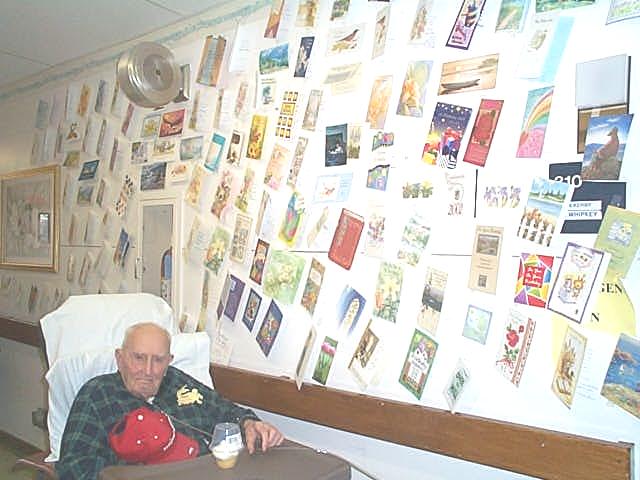 George accomplishes 96 yesterday, March 25
Yesterday George Whipkey turned 96, or should we say he accomplished 96. A resident of long term care at Minnie Hamilton Health Care Center, he hoped to get 96 birthday cards.
They came by the dozens, from all over America, over 300 and still coming. He was delighted to hear from many Hur Herald readers. "You put it on that machine," he said.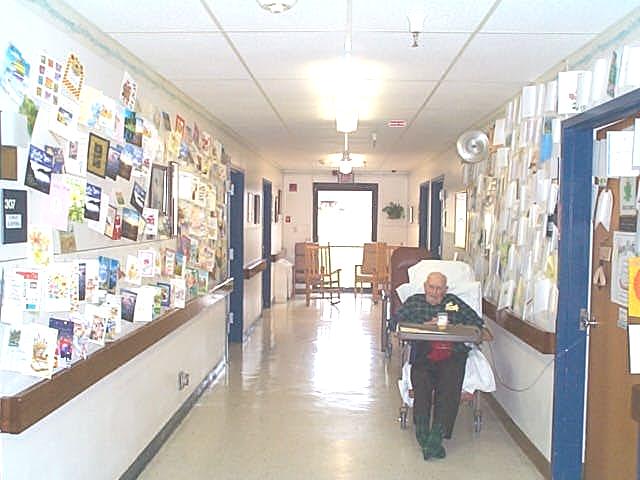 Walls of cards from all over America
"It's really nice to have some old friends," said Whipkey.
If you haven't sent a card, it's not too late:
MHHCC c/o George Whipkey, Rt. 1, Box 1A, Grantsville WV 26147.