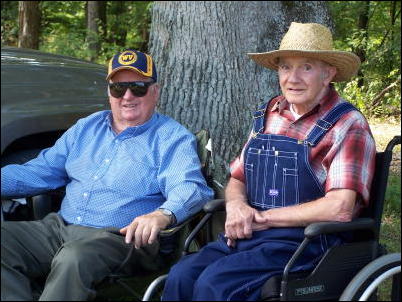 Jim Bell (left) and Duck (right) at Heritage Park,
both honored as Calhoun's History Heroes in 2005
One of Calhoun's "show-up" volunteers, quietly and dutifully helping with what needed to be done, has passed.
Cabot Station resident Donald R. "Duck" Stevens, 77, has died after struggling with a multitude of health problems.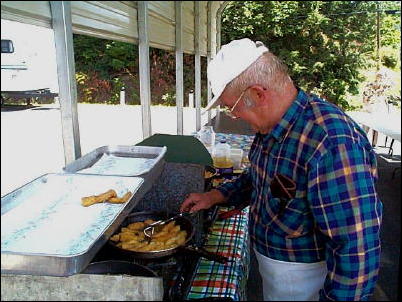 Duck was a champion fish fryer at hundreds of local events
Stevens was a sweat-of-the-brow kind of guy, donating hundreds and hundreds of volunteer hours over many years, more recently with the development of the county park's historical village to frying fish at hundreds of civic events with his partner Jim Bell.
Funeral arrangements will be completed at the Stump Funeral Home in Grantsville.
See BELL AND STEVENS - Calhoun's History Heroes Honored
Stevens and Bell posing in front of
outhouse restoration at county park ...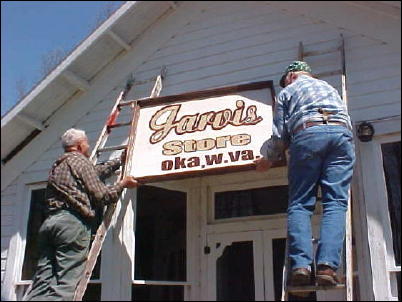 ... and lifting a heavy sign for display on Jarvis store,
during which Duck said "It's a message to my arthritis."
See complete obituary Donald "Duck" Stevens