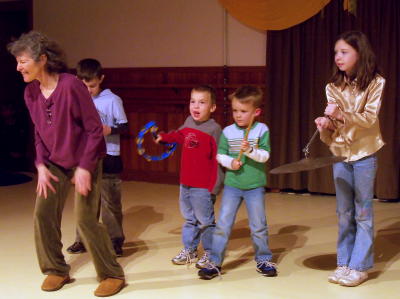 Heartwood performers brighten the faces of Calhoun folks ...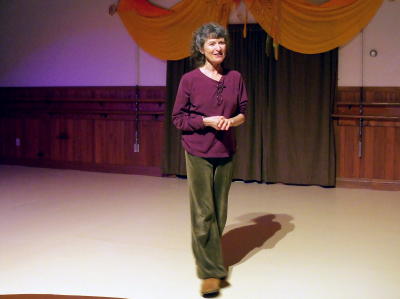 Jude Binder recognizes the talent in every child
The 17th annual Heartwood in the Hills December Celebration is an annual salute to the Calhoun Community, said artistic director Jude Binder.
The event held last weekend is a showcase of the efforts of students and faculty at Heartwood, Calhoun's creative jewel since 1982.
Heartwood's dance company, children 10-16, has been working tirelessly since September, Binder said, to present an evening of "West Virginia Magic."
Ilene Evans mesmerizes the audience
Storyteller Ilene Evans, of "Voices of the Earth," returned to participate in an evening of dance, song, poetry, storytelling and masquerade.
Children attending the event are always excited over the return of Heartwood's turtle and rabbit.
In 1982, Jude and co-founder Frank Venezia built Heartwood's first structure, and has since grown with the help of its' board of directors, many volunteers and supporters.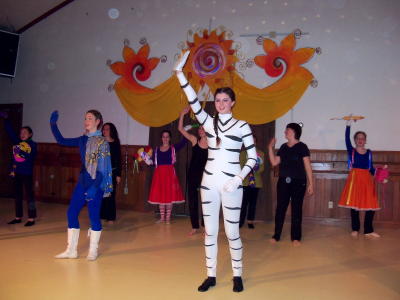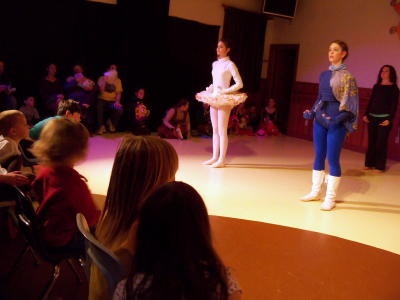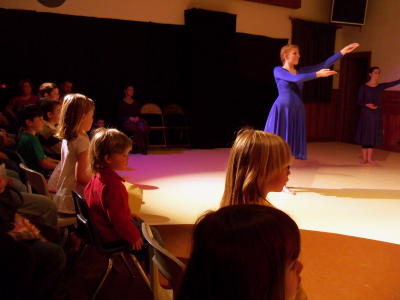 Binder described the December Celebration as "a labor of love, combining the talents and hard work of many individuals."
"It is an opportunity to embrace the artist within us, whether as performers or audience participants," she concluded.
A NIGHT OF WONDERMENT