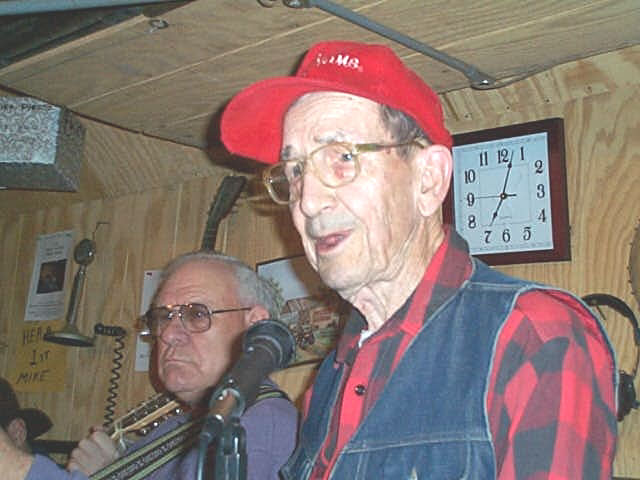 Willard "strikes" 84
By Bob Weaver
Willard Jones, the unofficial Mayor of Five Forks, turns, hits, strikes, pounds, overtakes the fine age of 84 this Monday, and a few of his friends gathered together, one more time, at Al Hogan's barn in Downtown Munday last night, not far from the Sunny Cal line in Wonderful Wirt, home county of the "down and dirty" bridge with the most graffiti. Sorry, couldn't resist.
Willard said something about having a cold. Said he was talking to a friend who was "ate up with a cold." He said he sounded so bad on the phone, he caught the darn thing. Nevertheless, just like always, Willard sang some old mountain tunes and did a little pickin'.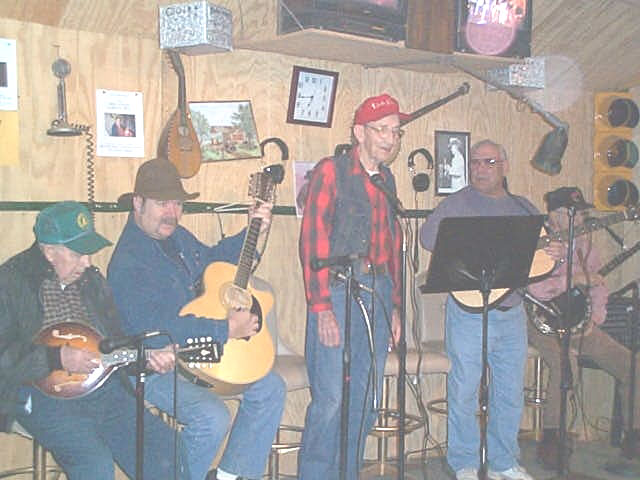 L to R - Clarence Mills, Al Hogan, Willard Jones, Richard Weaver and Bob Beall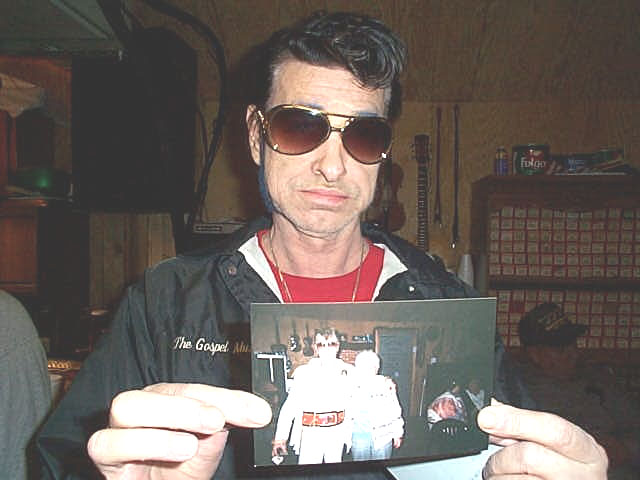 Elvis impersonator Bill Davis of Nobe will be appearing at the Brohard Community Building on April 13
It was not the first year for Willard's party at Al's Barn. Al Hogan loves mountain and gospel music, and old time bluegrass, or maybe we should say he loves the people who perform it.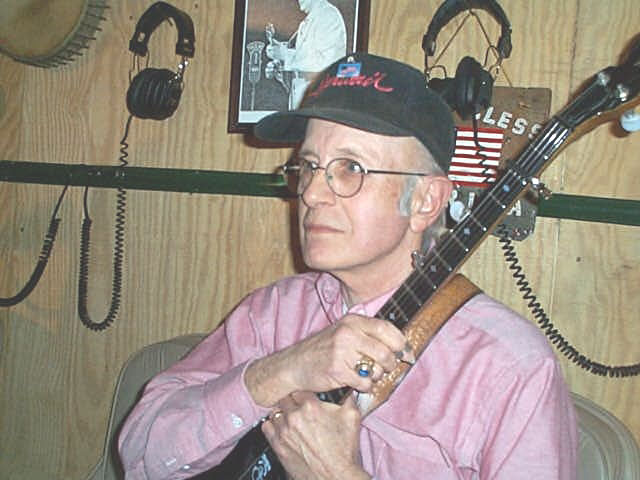 Bob Beall returns to Sunny Cal
A newcomer to the group is former Calhoun resident Bob Beall, who has been away for years in Indiana, but has retired to Big Springs, a few miles from his ancestral roots. Like all the Beall boys (band director Harry is his brother and James wandered deeply into academia), he is a talented soul, a talented spirit. I always say it is the "Burn's in him," his mother being a Burns. The Burns family leaned heavily on song, music and dance, with many of them becoming preachers over the years. Anyway, welcome home Bob.
There was Willard's big birthday cake, along with other great food and lots of folks to share it. Al Hogan's Munday bunch spends a great deal of time helping people who are a little down on their luck, a special outreach to people in the community.
Crowns upon them for what they do, and they sure do seem to have a good time doing it.
Happy birthday Willard. You're a joy!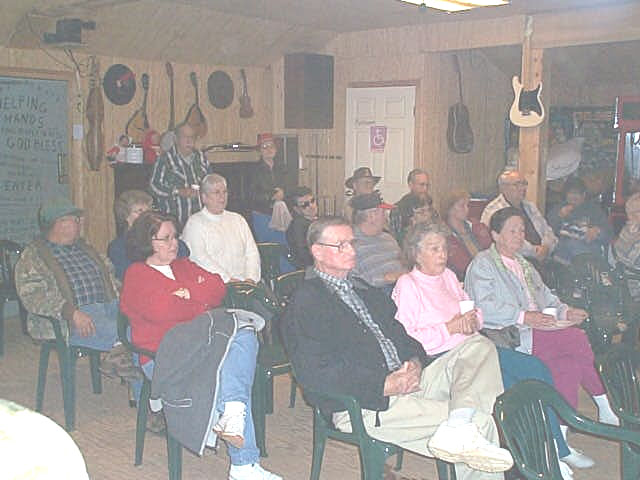 Friends of Willard Jones and fans of Al's Barn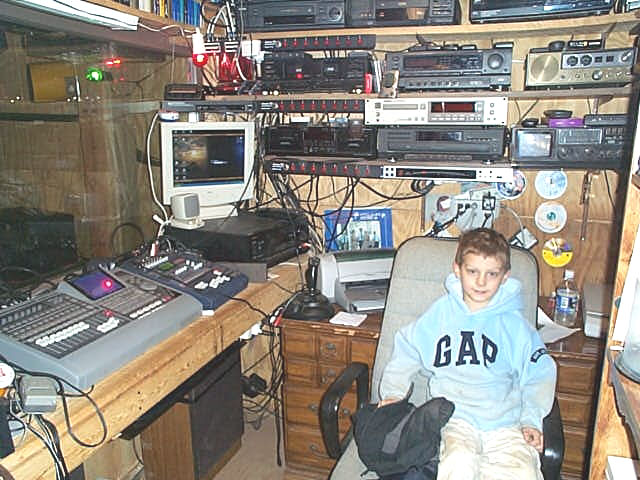 Dillon Scott Long, 4, in Al's control center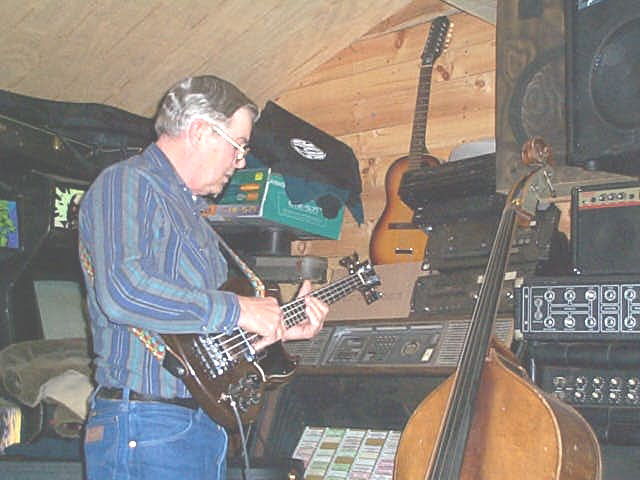 Willard's boy Charlie playing to the side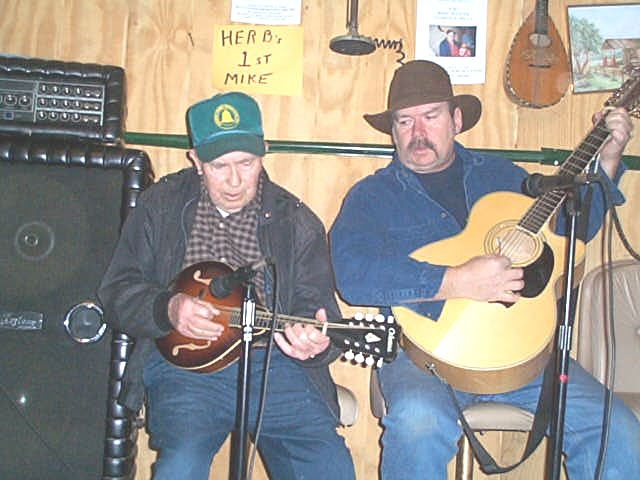 Clarence Mills and Al Hogan, as himself