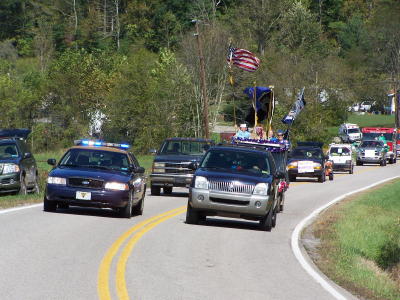 Octoberfest parade works its' way south on Rt. 16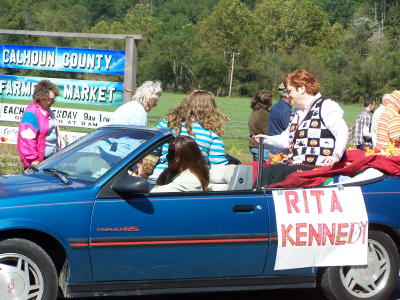 Parade Marshal Rita Kennedy greets crowd
Ford Roger's displays his "plane van"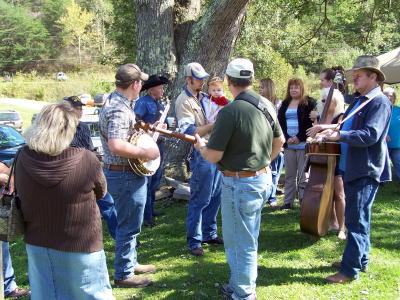 Pick'in and sing'in at the park
The Upper West Fork Park's annual OctoberFest welcomed the fall season with a parade, contests, crafts and music, Saturday.
The parade was led by a color guard from Grantsville's VFW Post, with Rita Kennedy this year's parade marshal.
The community event is a fundraiser for the Upper West Fork Community Park.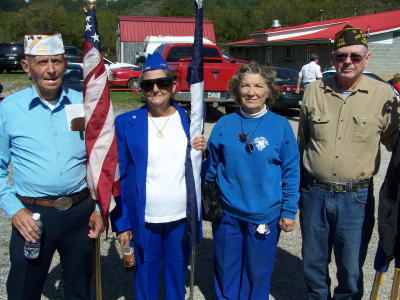 Grantsville VFW Post 5959 members are standard bearers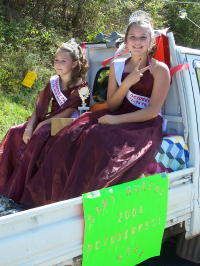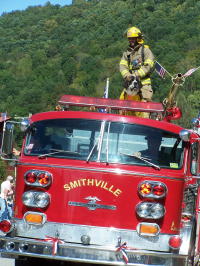 Queen Sami Murphy (left) and Smithville VFD fireman with mascot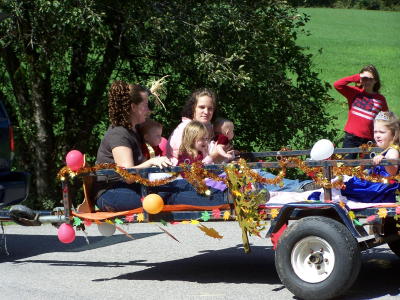 Octoberfest pretty baby contest winners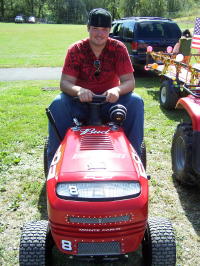 Officer Bob Groves admires the donkeys
a classic riding mower all the way from NC