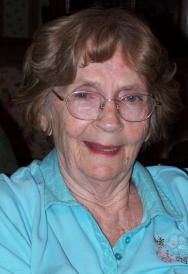 Jeanne Wilson, Calhoun County's award-winning writer, has fiction appearing this month in both "Chrysalis Reader" and "Story Teller".

The "Chrysalis Reader," a Sweedenborg Foundation publication, is a 200 page literary anthology featuring poems, short stories, essays and articles.

This sixteenth annual edition, titled "Kaleidoscope - Lenses on Reality," lets the reader see the world through the eyes of other people.

The protagonist for Wilson's story, "My Uncle the Failure," is a child who sees her uncle through a different light than the adults.

"Story Teller" is an international magazine published quarterly in the United States and seventeen foreign countries.

The publication included her story, "All of God's Children." The story is told through the voice of a 12-year-old boy who mistakenly believes that he is not God's child.

See related story CALHOUN'S AWARD-WINNING WRITER JEANNE WILSON - "Carried Down A Path With Words"