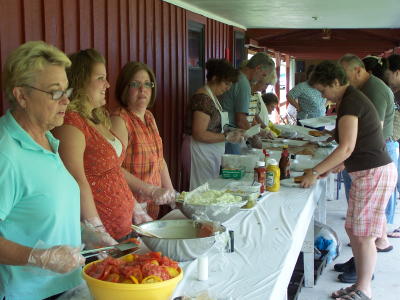 Folks enjoy the country meal, the roast held since 1959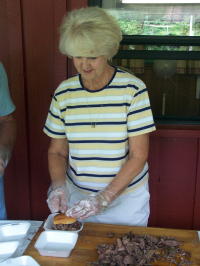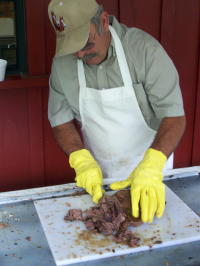 Mt. Zion natives JoAnn Propst Stevens (left) and
Donald Little (right) help serve the tender beef
By Bob Weaver
The Mt. Zion Ox Roast celebrated its' golden anniversary this weekend, serving slow-roasted beef prepared in a pit by the hands of volunteers who have kept the event going to raise money for the community park.
During most of the early years of the event, hundreds came from far and wide, many using the roast as a homecoming.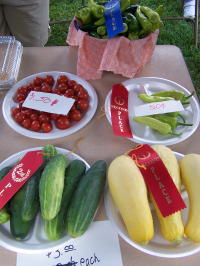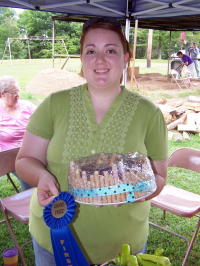 Veggies from local gardens; Caitlin
Weaver displays 1st place prize cake
That generation is gone and the numbers have dwindled, little time to be taken from jobs, busy lives, and God help us, to detach from the marvels of isolation - TV, video games and the Internet.
Having attended the first ox roast in 1959, and most since, I tried to recall the names and faces of the passing parade.
With my family, relatives returned from around the state and Ohio to be taken as "guests" to the event.
While remembering them, most long gone, we surely should take time to recognize the hardy community volunteers who struggle to keep things going.
They are shining stars.