By Bob Weaver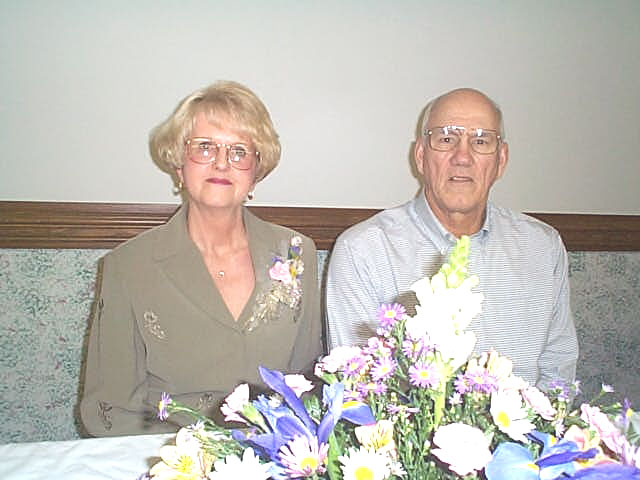 JoAnn and Bill Stevens together 42 years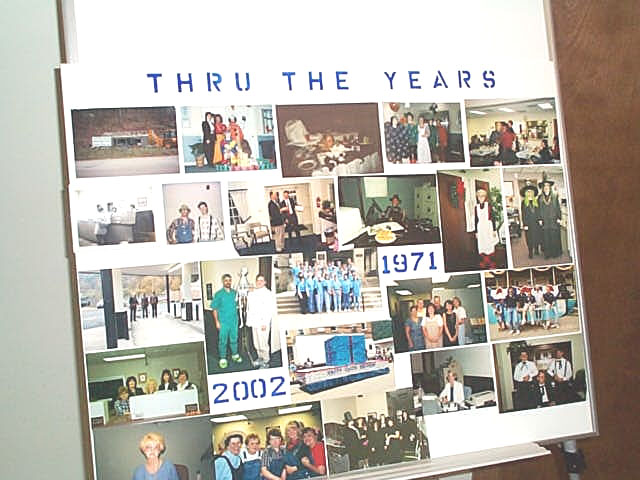 Through the years
JoAnn Propst Stevens has retired from Calhoun Banks after 35 years, and Saturday night she had a heck of a retirement party at the Senior Center. A room full of current and former bank associates, family members and friends, celebrated the event. She said "I will miss the people."
Over the years she held several positions in the Loan Department, was a bookkeeper, student loan officer and teller.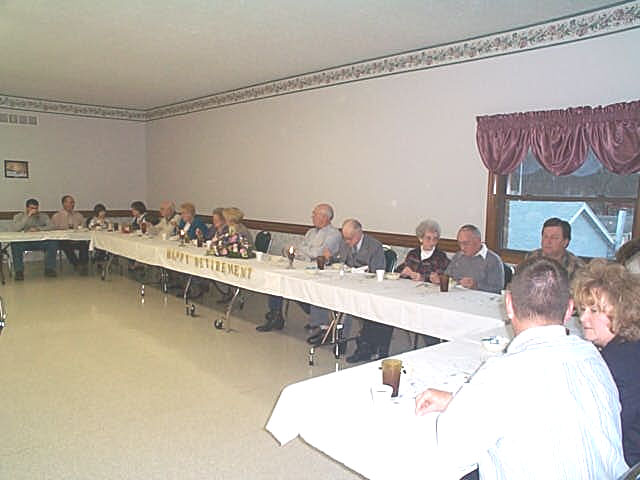 JoAnn's extended family at head of table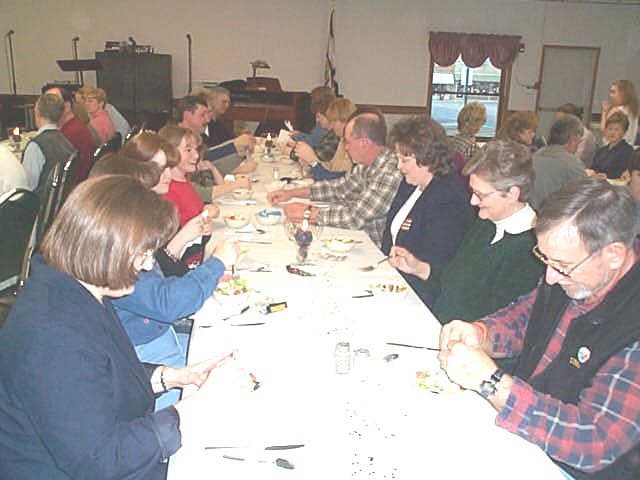 Large crowd attend retirement dinner
Last night she was sitting beside her husband of 42 years, Bill Stevens, her mom and dad, Mr. and Mrs. Bud Propst of Mt. Zion and her sister Mary, and nearly all her extended family.
"Bill and I sort of decided we wanted to stay in Calhoun and make a life for ourselves, and we've been fortunate in doing just that," she said. "I really enjoyed the banking business."
JoAnn started at the bank at the quest of Duane Poling, who asked if she would be interested in a bookkeeper position. She had worked for Holly Nester at Mt. Zion for about five years and was working at the Western Auto Store for Dick Stalnaker. "I thought I'd give it a try," she said. "I had no idea I'd be at the bank all these years."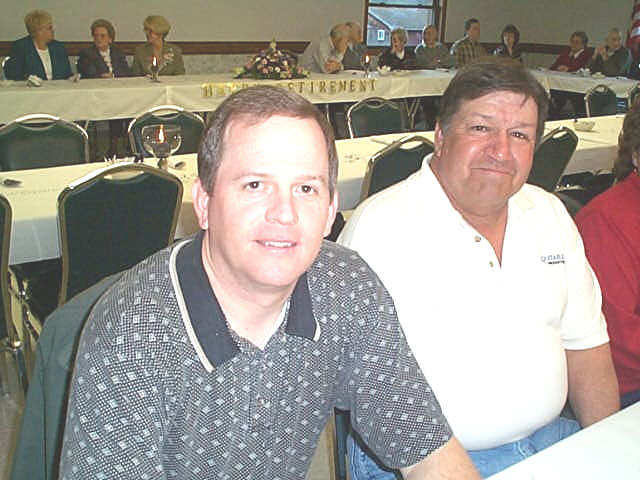 Banker Rick Fitzwater and Mayor of Hur Lewis Slider mend their political differences. Fitzwater could never beat Slider for the mayoral post, but did get elected to the Board of Education, a second best.
JoAnn says she and Bill intend to travel, including a trip to Florida soon, and later on they're going to Sweden to visit their foster daughter, who has now had a second child. "I'm still into making crafts also," she said.
The Calhoun Bank, along with the J & B Drug Store, has launched many a high school kid into the workplace. It would be astounding, I'm sure, if one knew the number.
Since graduation in 1958 she has been an anchor in keeping the class reunion going, in addition to Roberta Offutt Wilson and Tom Gainer. It was my privilege to have attended school with JoAnn most of those 12 years, in addition to being involved in 4-H. She was a "top notch" girl who gave a lot to the people around her, even back then. JoAnn and Bill have both been stalwart citizens of the community through the years.
JoAnn is throwing the "old-timers" torch to Dottie Hersman Slider. "She is now the 'grandma' of the bank," she concluded.
Cards or letters can be sent to JoAnn at P. O. Box 341, Grantsville WV 26147.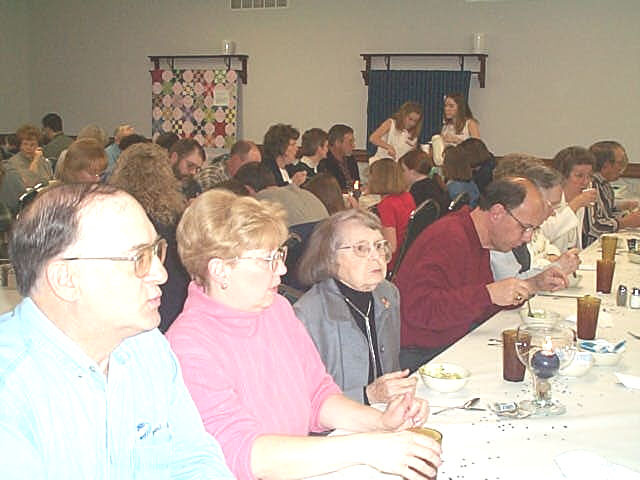 Honoring JoAnn's contribution to Calhoun Banks