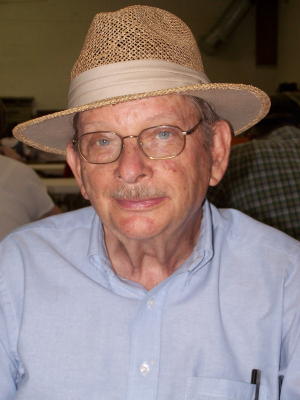 Arnoldsburg resident hits old-timer status
Attending family reunions, it seems traditional to photograph and talk with the old-timers attending the event.
Yesterday, at the McKown Reunion in Arnoldsburg, the old-timer was retired Calhoun teacher Bernard McKown, now 80.
Bernard said old age snuck up on him.
"I certainly have learned to take it one day at a time," he said, acknowledging the alternative to old age is generally not acceptable by most folks.