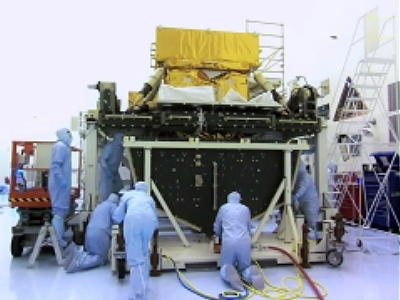 Fox was part of crew who expanded the
mission for Hubble telescope repair
By Bob Weaver
Former Calhouner Matthew Fox is one of the unsung heroes who worked on a recent project to repair the Hubble telescope during a space walk.
Fox, the son of Tom and Dawn Fox of Grantsville, is a research engineer at Mississippi State University. He also worked on the Hubble project at the Composites Technology & Training Center at Bridgeport, WV.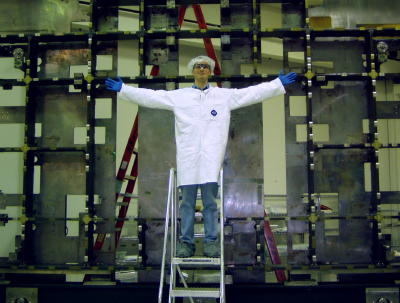 Matt Fox is proud of his Hubble contribution
Fox says his project was a composite Super Lightweight Interchangeable Carrier (SLIC) a new breed of equipment carrier that allowed the Space Shuttle to transport a full complement of scientific instruments and other components to Hubble.
Made of carbon fiber with a cyanate ester resin and a titanium metal matrix composite, SLIC is the first all-composite carrier to fly on the shuttle.
Fox says the flat, reusable pallet looks very different from the carriers flown on previous Hubble servicing missions because of its efficient design.
It is much lighter and stronger than traditional aluminum carriers and about half the weight of its predecessors.
SLIC shows a dramatic increase in performance over other Hubble equipment carriers, with nearly double the carrying capability.