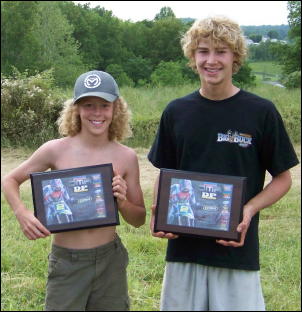 Boston (left) and Barrett Evans rising in dirt racing sport
Two local boys are making names for themselves in the racing world.
Boston and Barrett Evans of Elizabeth, formerly of Calhoun, are brothers sharing their love and success of racing.
They are participants in the Extreme Dirt Series  Cross Country and Off-Road Races and GNCC  race series.
So far this season, the boys have traveled to Tennessee, North Carolina, South Carolina, and Ohio twice, and two races in West Virginia.
In the Extreme Dirt Series, 15-year-old Barrett is ranked 1st place in his Adult Bike 250 B class.
He is vying for his 2nd Championship in the series. 11-year-old, Boston is ranked 4th in his Youth Bike Super class.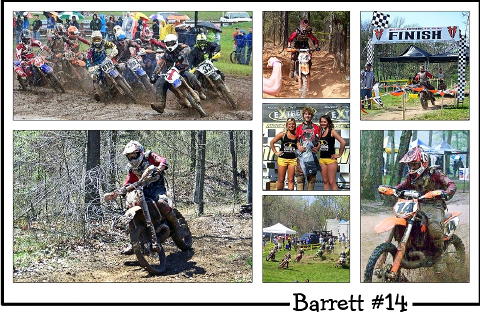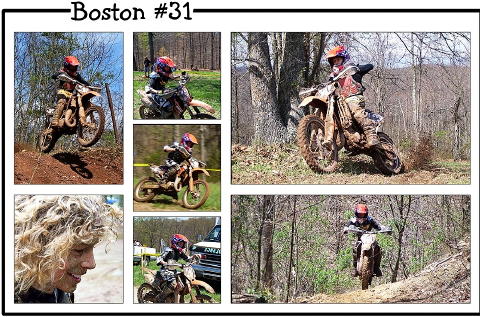 The boys battle each race with heart, speed, determination, and a pursuit of a victory.
This May the Extreme Dirt Series Round 4 was held at Mama Sissy's Track in Elizabeth .
Mama Sissy's is known for its popular creek jump and hill climb.
With all the recent rain, flooding and even more rain the day before the event, track conditions were muddy to say the least.
Boston Evans won an award for being one of only two racers in his event to even attempt the hill in those muddy conditions.
Not only did he attempt it once - but three times.
Boston and Barrett are gathering quite the fan base.
They would like to thank everyone for their donations and sponsorship.
Family, friends, and race enthusiasts are invited to come to a race and cheer the boys on. Barrett and Boston are the sons of Brian Evans of Arnoldsburg and Jessi and David Archer of Elizabeth.
Some upcoming races include:
June 7 - GNCC - Millfield, OH
June 14 - Extreme Dirt Series - West Union, WV
June 21 - Extreme Dirt Series - West Union, WV
June 28 - GNCC - Snowshoe Mountain, WV